Welcome to the Stampin Creative Blog Hop,
Hi there I'm Kim Fee from the UK and at the Stampin Creative Team this month it's gone all Fancy,

Fancy Folds is the theme, and we sure have some fanciness for you.
Today I want to share a fabulous fold using the Most Wonderful Time Medley refill.
Such beautiful papers in this refill kit and some gorgeous stickers in there too, but today I am using the candy cane design.
I do have three cards to share with you today, One simple design, then a stepped up version and then a WOW version which is my fancy fold card.
First up is the Wow card,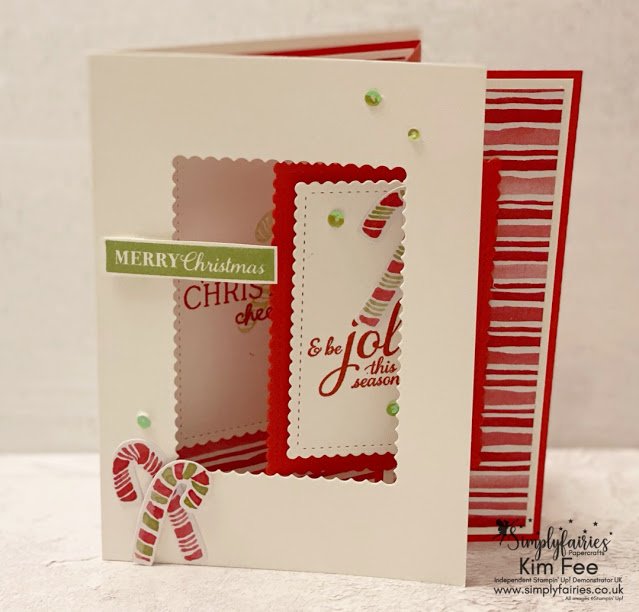 and here is a simple design that co ordinates with the above using the same products, and then a stepped up version that uses added Sequins.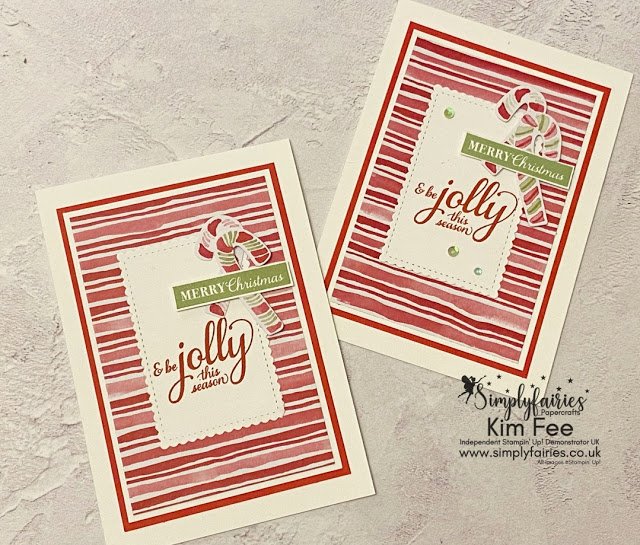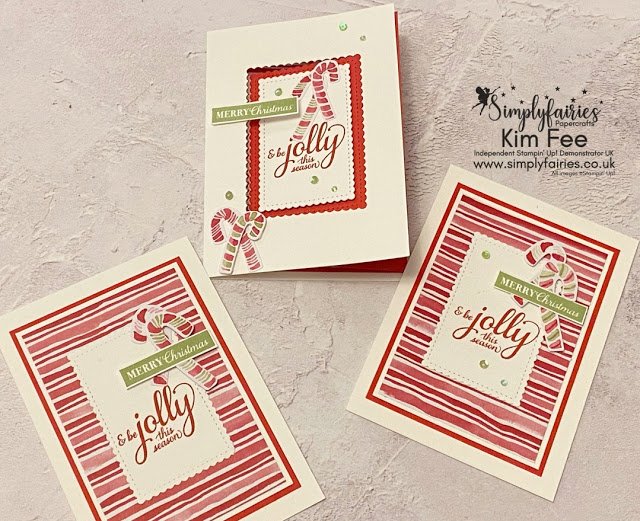 Card Recipe
Inside Z Fold Card
Card Base
14.8cm x 21cm scored at 10.5cm on the 21cm length (this is your card blank).
Inside fold 20cm x 14cm scored at 10cm,15cm on the 20cm side.
DSP (Designer Series Paper/patterned Paper) 13.5cm x 9.5cm and two lots of 13cm x 4.5cm (White Layer) and DSP 9cm x 13cm and two lots of 13cm x 4cm
Fold the 20cm and burnish firmly on the score lines mountain and valley.
Cut your choice of shape aperture to the front of the card blank.
Take the 20cm piece and adhere the back to the very edge of your card blank.
Die cut and insert the same size as the aperture on the front of card blank and then another in co ordinating colour for inside your card blank
Die cut another slightly smaller again in co ordinating colour to add using dimensional to the Larger dies cut.
Once decorated ( I used patterned paper and White Card stock) fold the insert in and close the card blank you will get a hole to add your dies cuts, be sure to add using wet glue or tape to one side of the die cut only. (the right hand side) I have used dimensionals here.
Enjoy, x
So far I have made 15 cards using this refill kit, and I am not even anywhere close to have used half of the refill kit up, there is loads in the kit and for £24 it's a steal.
Don't forget to hop along to the next blog, the team have some fabulous inspiration for you all.