Hello my Crafty Friends,
Today's card a a case of my own card that I made for my Mum on Mother's days last year HERE
I didn't make a video back then, and decided since its been pinned on Pinterest so many times perhaps I should make a Masculine one to go with it!
See the video below!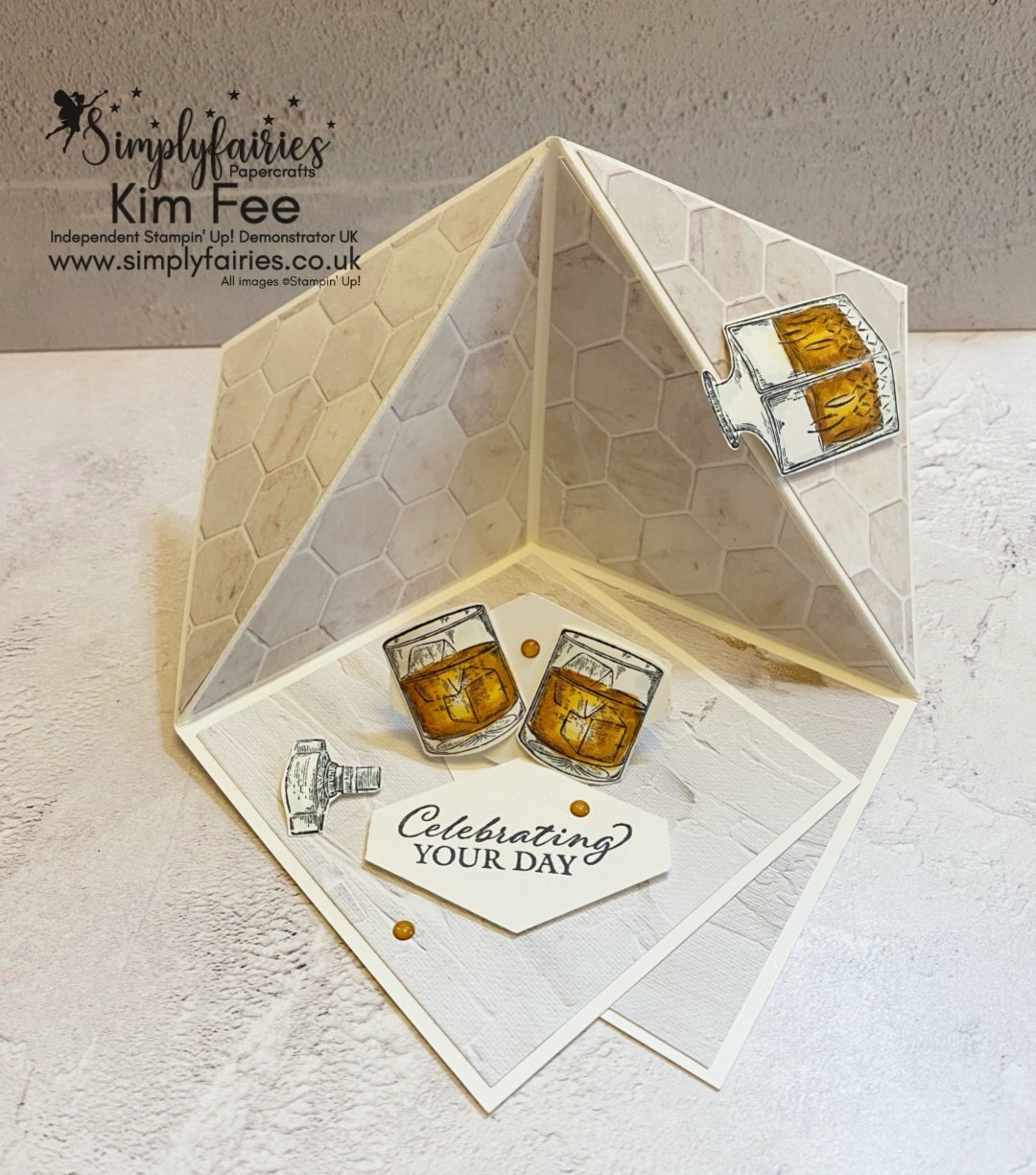 Here is the Video how to
It's rather tricky to photograph to be honest but I wanted to get it out there so you can all give it a try!
This is the Easel Part of the card that the Glasses are sitting on.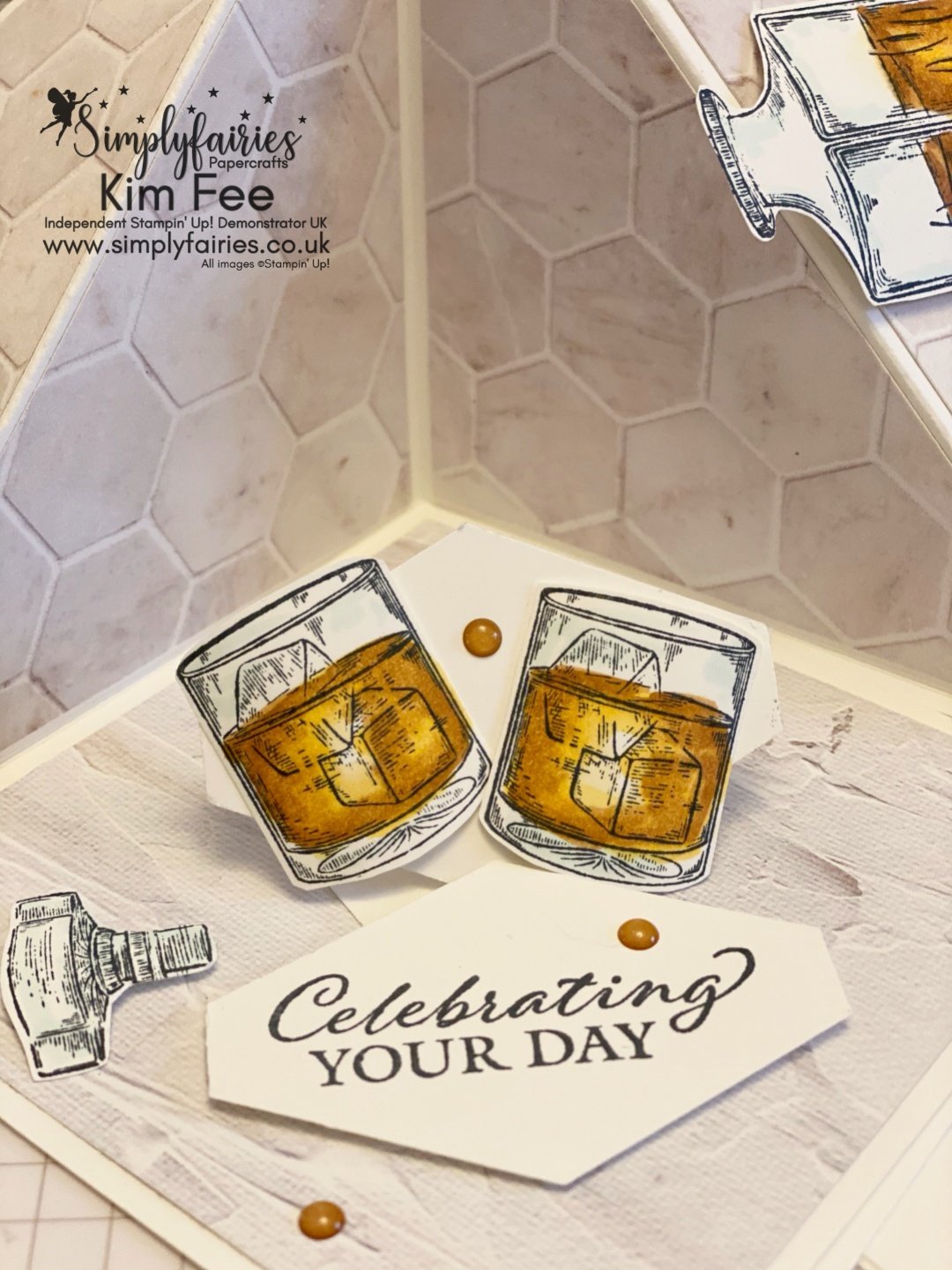 When closed you can put in a DL envelope or fold over smaller to fit a 4 1/4″ square envelope!
You can purchase the Whiskey Business Stamp Set from my online store there is a direct link below, just click on the product icons and it will take you straight to the item you want.