Hello my Crafty Friends,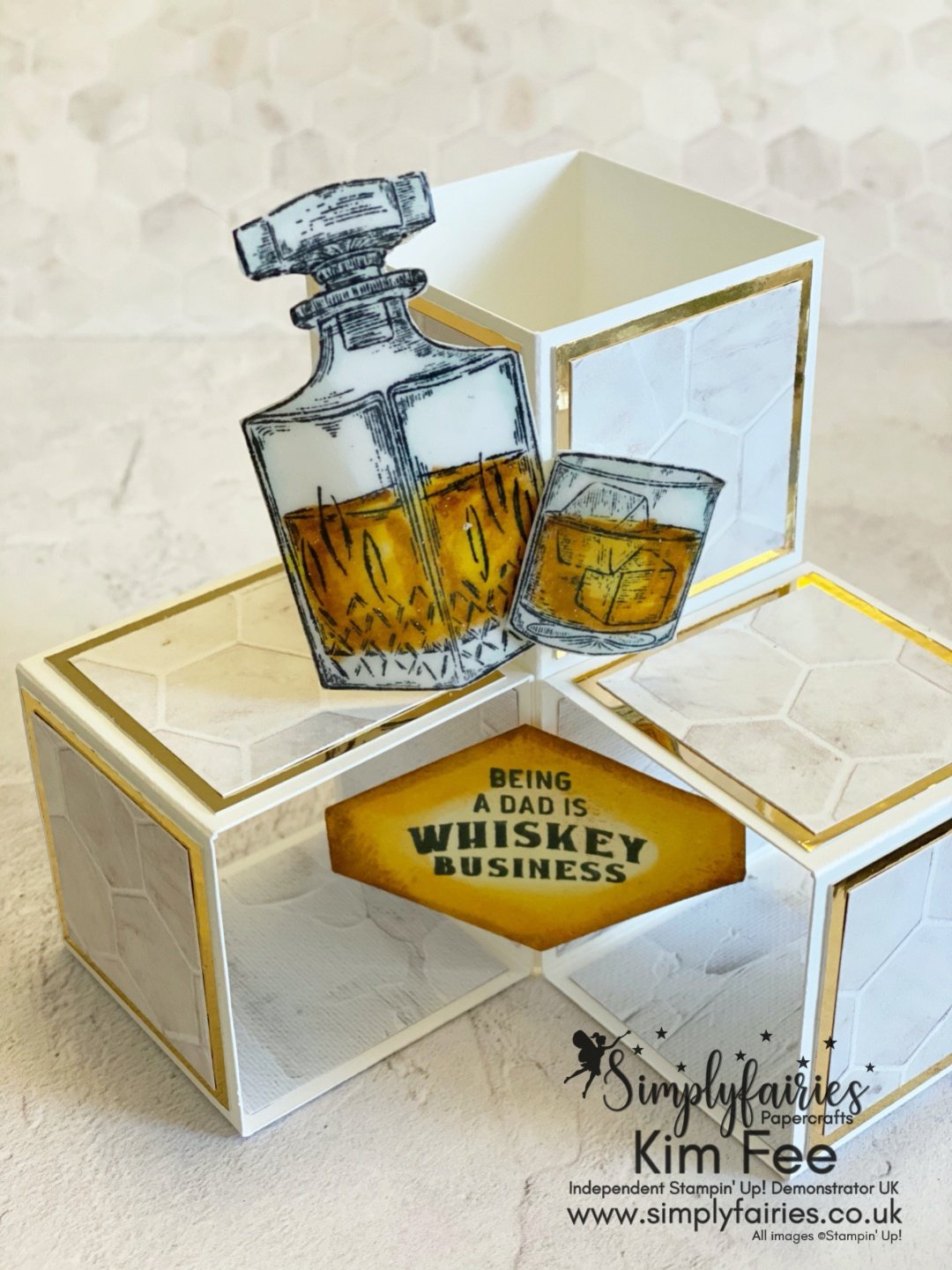 Today I want to share with you a card I made for my Dad for Father's Day, Dad loves the 3d interactive cards and each year for Birthday and Father's Day I try to make one a little better than the last,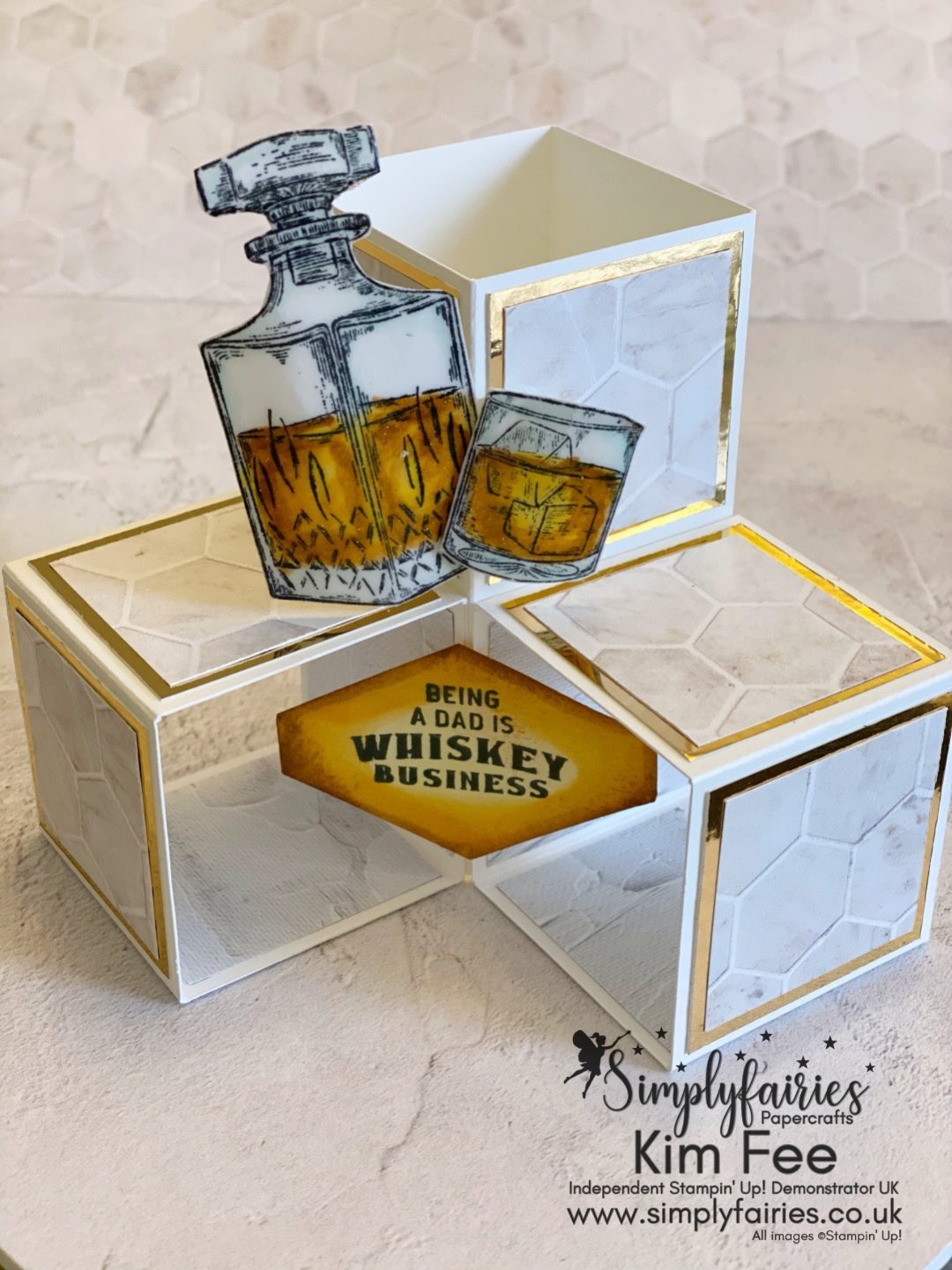 This design I first saw on a German Blog, and my Friend and Team Member Rebecca from Cat Nip Crafting did a zoom with a few of us and this construction of card was her make, They are so simple to make and are quite addictive, I thought I would share a video of making mine with you!
Check it out below.
I used the fabulous new stamp set Whiskey Business (152550) at just £18.00 from Stampin Up's new Annual Catalogue!
I also show how to do the Double Heat Embossing in the video making the Decanter and Glass look like real Glass in the photo below, So so easy truly it is!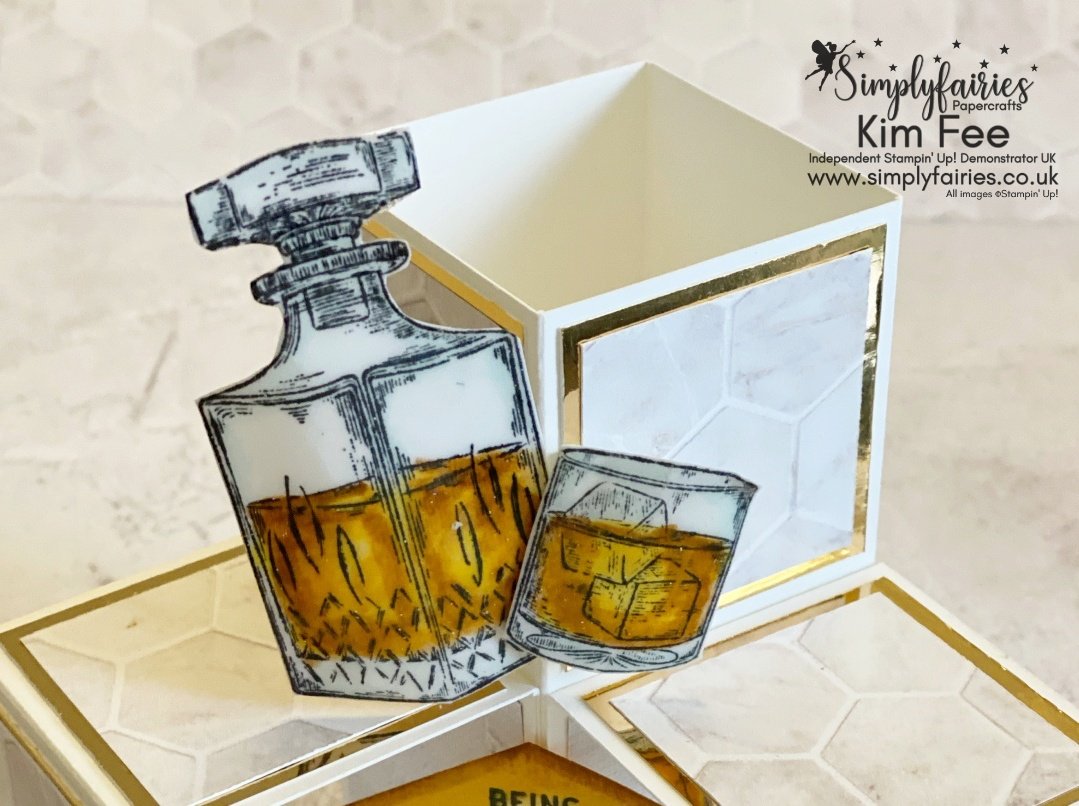 I used Stampin Blends to colour the images but you could also use ink and pencils.
Here is the video how to, why not give it a go!
Do pop back in the week as I will be sharing the other Pop Box Cards I made
All the products I have used for this fabulous Wow card are below and each photo takes you directly to the product on the online shop!