Hello my Crafty Friends,
Today I want to share my Case Card from our Weekly Team Challenge Case The Catalogue, This challenge gets our Mojo working, and helps us create things with a little help from the inspiration of our fabulous Catalogue, there are lots of creations to choose from as it's not just a catalogue but an Idea Book too.
What is casing well it's Copying a layout, or a colour theme, of a stamp set, you can copy it straight out or put your own twist on it.
This weeks case is this card on page 45 in the Annual Catalogue.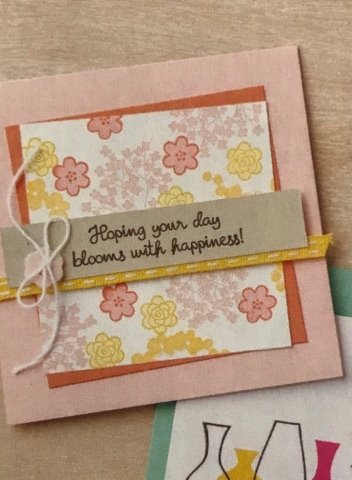 Mine I copied the Layout, and where there are stamped images I used Die cuts from the Gorgeous Dear Doily, Now if your Loving the Dear Doily Bundle the Stamp Set is super gorgeous, then you really need to add this to you basket sooner rather than later, as this will not be carrying over or being restocked, once it's gone it's gone and it is now in Low Inventory!
I am very sad at this I was hoping this beautiful set was going to make it into our Annual!
This years Spring Catalogue products have been super popular and flying out of our warehouse!
I used this punchy colour way of Bermuda Bay and Granny Apple Green, with a pop of Black for the sentiment, I am loving these colours together and I am currently using them for some projects for my upcoming weekend Craft Retreat you can see more details HERE. Or Click the Weekend Retreat Tab at the top of my Blog,
The sentiment is from Floral Phrases, I have used this sentiment a lot on my cards, I love the mix of fonts.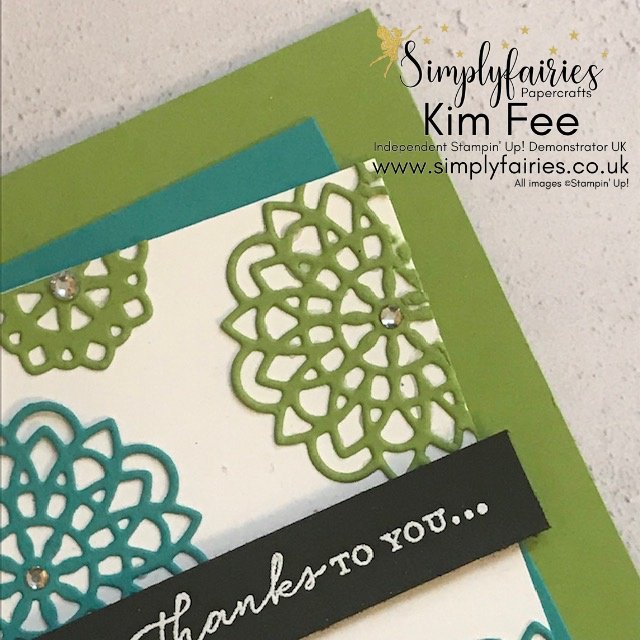 I Stamped this sentiment in versa mark and threw some White Embossing powder over it and heat set it, White on Black sure makes it pop!
I LOVE this card, and I will be sending it to a very special friend.
If you wish to purchase any of the products I have used, You can click on the products shown below, they will take you straight to my Online Shop, If you are in the UK or Europe I would love to be your demonstrator.
MARCH HOSTESS CLUB CODE
T3PHBSGH
HOSTESS CLUB CODE, ANYONE CAN JOIN.
If you are from the UK or Europe and wish to purchase any of the products I have used I would love you to purchase them through me, If you do decide to please be sure to use the Current Hostess Club Code (Please see photo below) in order for me to send you a Thank You product gift from me that will be posted to you in December.
Click on this link to go straight to my online shop.
https://bit.ly/2kGfl9b
If you've considered joining, it's a truly great time! For just £99, you can select £170 during sale a bration, 2/1/2019-31/3/2019 of your choice of product AND earn a 20% discount on purchases from the Annual Catalog. This is an amazing deal! If you want to join my
team, click HERE or please email me at simplyfairies@yahoo.com