Make Your Own Stamps Using Dies!
Video Tutorial
Hello my Crafty Friends,
Brrrr isn't it cold, cold, cold! We had plenty of rain yesterday and a splattering of snow Phew!
I say Phew I love the snow but, I have a busy ole week here, I have class Friday evening and the big Sandown Craft show at the weekend, so please pop along to the Stampin Up stand and say Hi!
How are you liking the new Stampin Up! Spring /Summer catalogue, I am chuffed with the offering and today I want to share with you a tip on how to make your dies go further!
Have you ever loved a die but wish you could have the same design in a stamp set? Let me show you how you can make fabulous Stamps using your dies.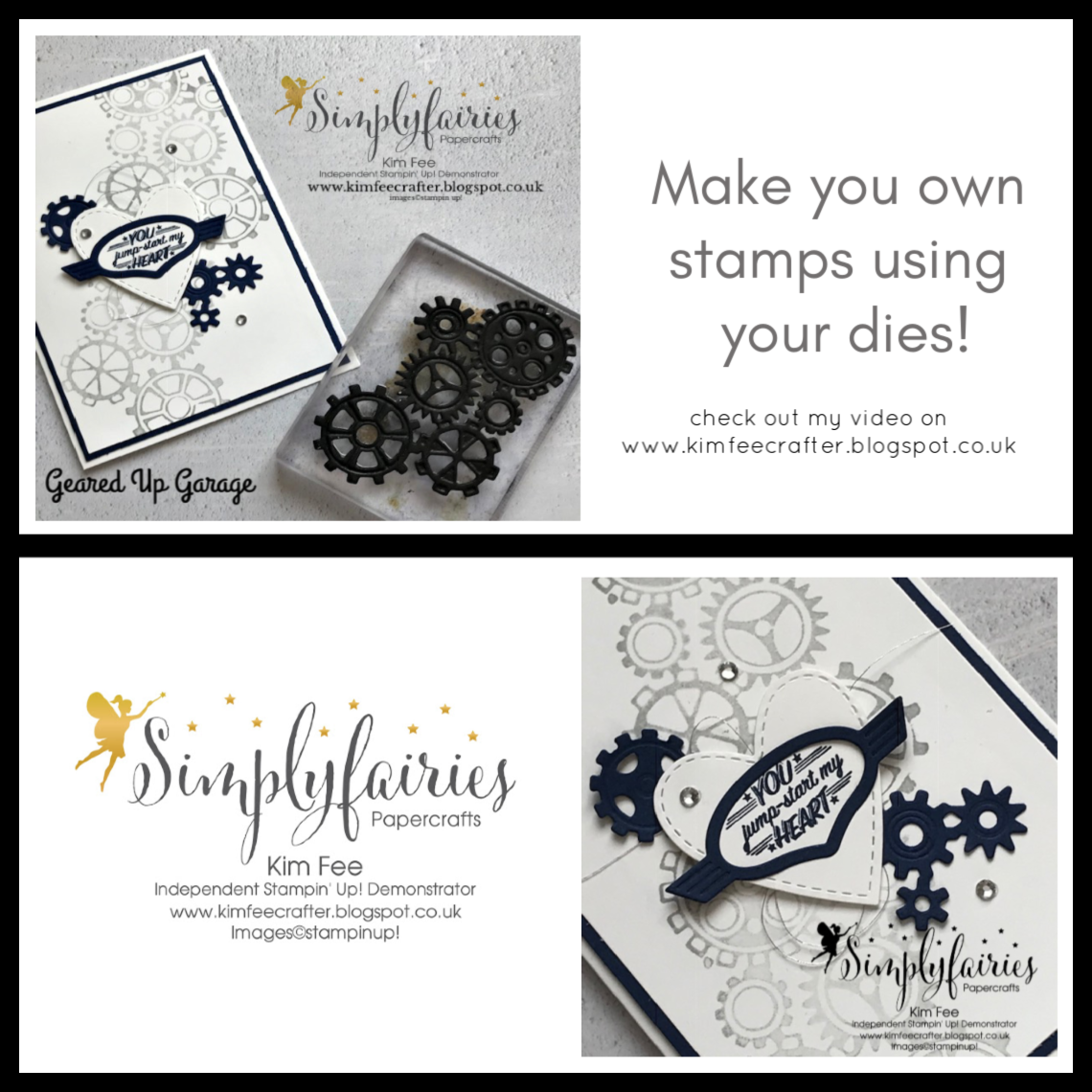 I absolutely LOVE the Gear Cogs die in the Geared Up Garage Bundle, you can purchase the Garage Gears dies separately too, well today I share a card with just that but in a stamp form!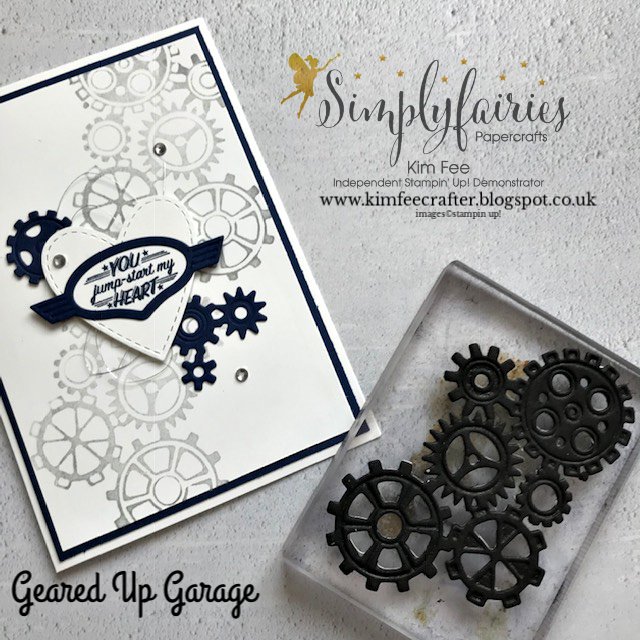 Instead of cutting the gears from Card stock, I used adhesive backed Fun Foam from a well known retail Craft Store!
I used an old well used clear block to adhere the homemade stamp to.
I made this card for a team postal swap group, infact I made another one but I loved it too much and decided to keep and use for my residential weekend retreat HERE, the theme was Love, and I decided to make a Masculine card, But you can use for any occasion really, Anniversaries,Valentine or Birthdays
The colour ways for this one is below.
Whilst the bulk of this card is made using the Geared Up Garage Bundle including the sentiment, I have also used the gorgeous Be Mine Stitched Framelits for the Heart die cut too!
Check out the video below to see how to make this fabulous masculine card. Please do subscribe to my you tube channel whilst your there!
Just because it's masculine doesn't mean you can't as a little blog to make it pop!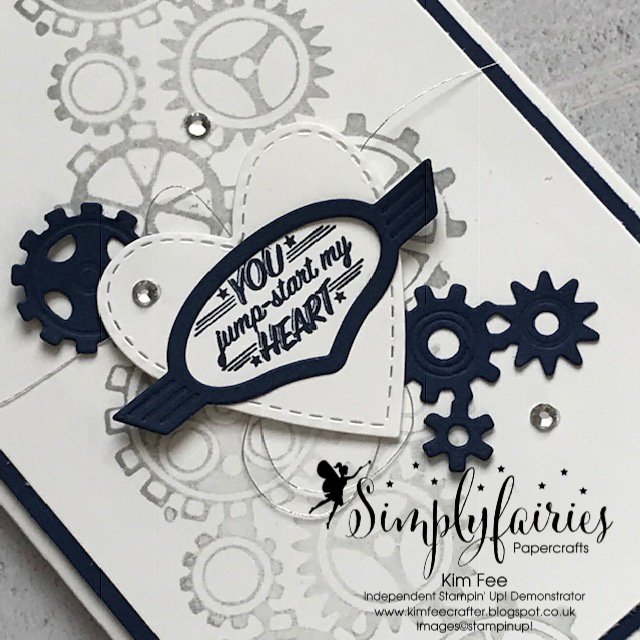 All products used are below just click on the photo and that will take you straight to my online shop
JANUARY HOSTESS CLUB CODE
CZ3FAN3S
HOSTESS CLUB CODE, ANYONE CAN JOIN.
If you are from the U.K and wish to purchase any of the products I have used I would love you to purchase them through me, If you do decide to please be sure to use the Current Hostess Club Code (Please see photo below) in order for me to send you a Thank You product gift from me that will be posted to you in December.
Click on this link to go straight to my online shop.
http://www2.stampinup.com/ECWeb/default.aspx?dbwsdemoid=5000739
If you've considered joining, it's a truly great time! For just £99, you can select £170 during sale a bration, 2/1/2019-31/3/2019 of your choice of product AND earn a 20% discount on purchases from the Annual Catalog. This is an amazing deal! If you want to join my
team, click HERE or please email me at simplyfairies@yahoo.com