All Geared Up to Celebrate!
With Geared up Garage Suite.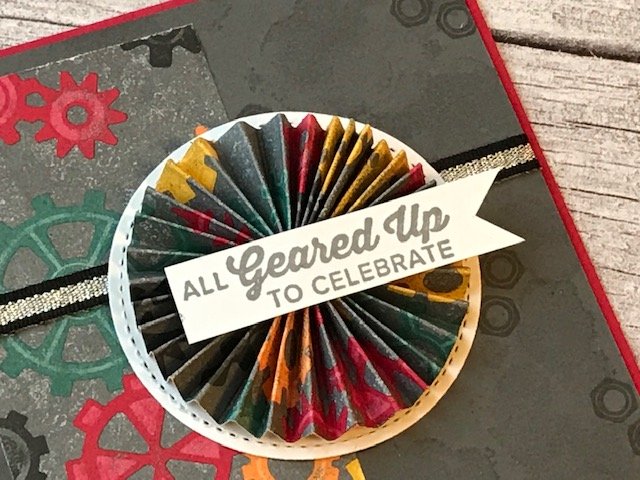 It's nearly time for the Spring /Summer catalogue to go live, well infact it's tomorrow and I for one can not wait!
I have a fabulous card to share with you , and some other photos of me presenting at our recent Stampin Up! Onstage Event, presenting the Geared Up Garage Suite!
But before I continue on to the creation I made to share with you , I just want to share a little something else to that's happening from tomorrow through til the end of March.
Whilst we have a fantabulous New Spring /Summer Catalogue offering we also have the most fabulous joining kit offering too, there are two choices, and one includes our fabulous exclusive to demonstrators only Craft Tote!
You can only get one of these when you purchase one of the starter kits!
What do you get, well there are two options check out below.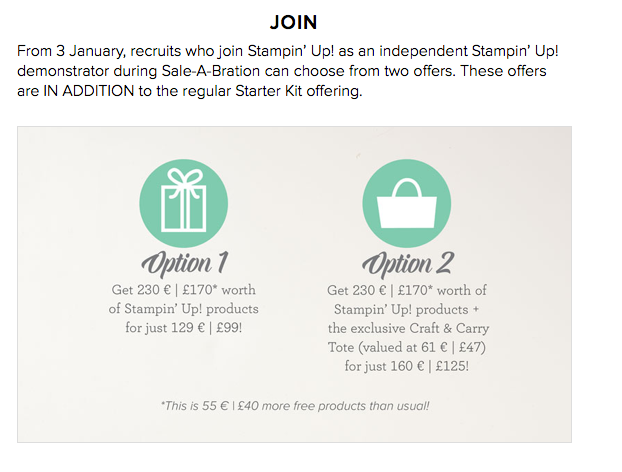 WOWERS!!! Are you impressed I know I am, £170 worth of products of your choice , which I might add could be a Big Shot if you wanting a new one, Or those fabulous Large Alphabet Dies you have been longing for! You can choose anything from either of the catalogues..
Well as promised now onto the inspiration, I was chuffed although rather anxious when asked to present at our Local Onstage event in November just gone, WOW over 500 people oh my gosh my heart was racing, and was well super anxious to be asked to present the new Masculine themed suite Geared Up Garage, I won't lie I was a bit gobsmacked , I mean Men , jeesshhhh they are so hard to buy for let alone make for, I was super challenged.
But I pulled up my big girl panties and went for it..
Here is one of the makes I shared
it showcases the great selection of Designer Series Papers perfectly. a little bit of background stamping, a bit of paper scoring and folding to make the rosette. A very simple make that packs a punch.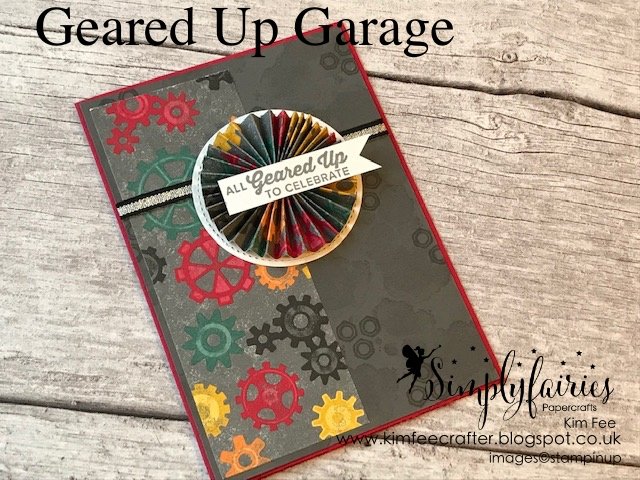 and here I am presenting, it was the longest 10 mins of my life I have to say, But one of the most rewarding 10 mins for sure!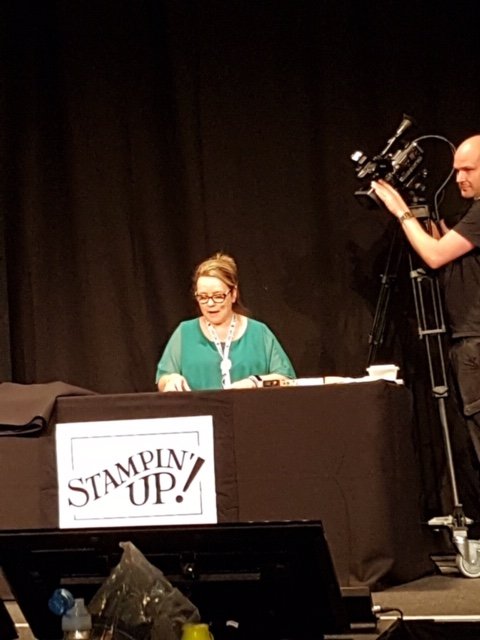 Well thats it for now, If you would like to have a catalogue or would like to join my fabulous team please give me a shout I would be happy to chat with you, x
JANUARY HOSTESS CLUB CODE
CZ3FAN3S
HOSTESS CLUB CODE, ANYONE CAN JOIN.
If you are from the U.K and wish to purchase any of the products I have used I would love you to purchase them through me, If you do decide to please be sure to use the Current Hostess Club Code (Please see photo below) in order for me to send you a Thank You product gift from me that will be posted to you in December.
Click on this link to go straight to my online shop.
http://www2.stampinup.com/ECWeb/default.aspx?dbwsdemoid=5000739
If you've considered joining, it's a truly great time! For just £99, you can select £130 of your choice of product AND earn a 20% discount on purchases from the Annual Catalog. This is an amazing deal! If you want to join my
team, click HERE or please email me at simplyfairies@yahoo.com