Stampin Up! Onstage 2018
Fun, Free and Fabulous!
Oh my goodness what an Amazing Company to work for.
Just look at all this FREE stash that I have brought home from Stampin Up! Onstage this weekend with me, including my Lush Gray Granite Bag and matching Purse for recognition for my #6 Spot in the Top 10 demos in the UK, it truly covers my 4 seater sofa WOW!!
I would like to Thank all my support in my family without you all I could not do this, and for my precious Team without you all I certainly could do this, and to my fabulous Loyal customers I love you all, Want to come home with this sort of stash then come and join my Team just give me a shout and we can chat about it all!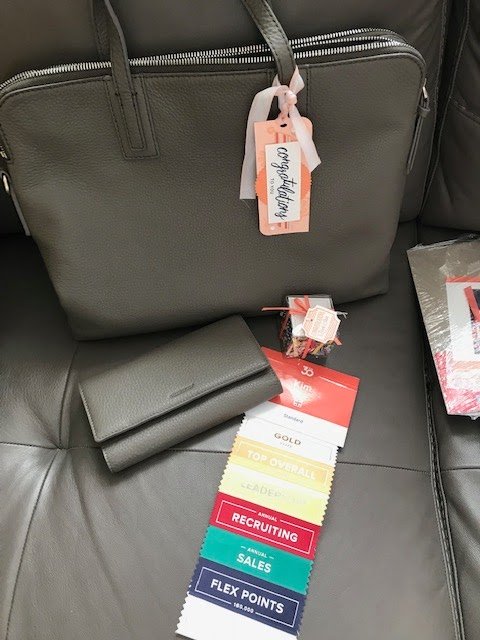 We have a superb Spring Catalogue coming your way on the 3rd of January, but join in pre order month December and get the fabulous products early, Or wait until the 3rd of January and get £170 of products of your choice for just £99 OR for £125.00 get £170 worth of products PLUS an exclusive Craft Tote worth £47.00, now thats a bargain and of course you will be joining my fabulous fun team too..
NOVEMBER HOSTESS CLUB CODE
2MBXYSPB
HOSTESS CLUB CODE, ANYONE CAN JOIN.
If you are from the U.K and wish to purchase any of the products I have used I would love you to purchase them through me, If you do decide to please be sure to use the Current Hostess Club Code (Please see photo below) in order for me to send you a Thank You product gift from me that will be posted to you in December.
Click on this link to go straight to my online shop.
http://www2.stampinup.com/ECWeb/default.aspx?dbwsdemoid=5000739
If you've considered joining, it's a truly great time! For just £99, you can select £130 of your choice of product AND earn a 20% discount on purchases from the Annual Catalog. This is an amazing deal! If you want to join my
team, click HERE or please email me at simplyfairies@yahoo.com