Faux Rusted Metal Technique Video
With Garage Gears Thinlits
Brand New Product coming your way soon!
Today I am presenting at the Stampin Up! Birmingham Onstage Event.
I was honoured to be asked to present a Creative Business presentation at this fabulous Stampin Up event, showcasing one of the Product Premier Pre Order Suites!
I was entrusted to create some projects with the Masculine Geared Up Garage Suite, and give a business talk for our fabulous Demonstrators, I won't lie I am super Anxious at public speaking, and to speak to over 500 people in one room is just mind boggling to me!!
But I am on a high at the minute, as this year I have achieved #6 in the UK's Top 10 Demonstrator list, and #103 in the Global List out of 54,000 Demo's, So no pressure eh!!
Anyway lets get on with this sneak peak of products and the video on how I made the rusted Gears!
Here is just one o the projects that I shared, and I did a little demo son how to get the effect but time constraints of the presentation, meant just minimal demoing, so I have done a video for you all to watch, please do give it a try you will be amazed with the effects it gives!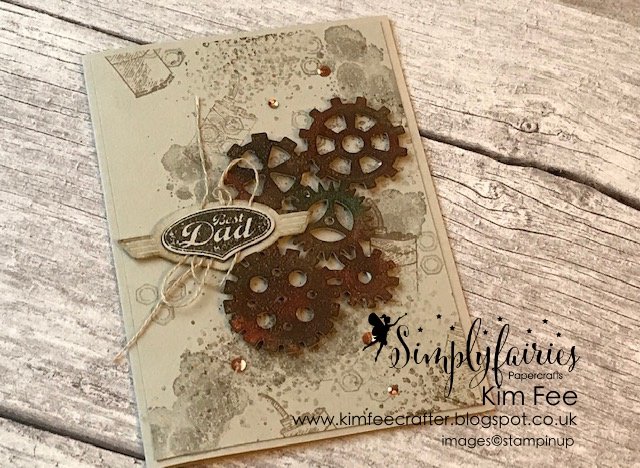 Here is a close up.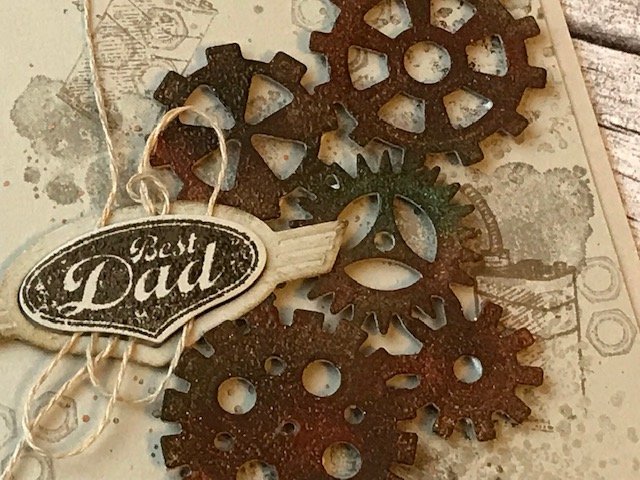 Want to give it a try check out my video on you tube.
Hope you enjoyed it, Thank you for popping by!
NOVEMBER HOSTESS CLUB CODE
2MBXYSPB
HOSTESS CLUB CODE, ANYONE CAN JOIN.
If you are from the U.K and wish to purchase any of the products I have used I would love you to purchase them through me, If you do decide to please be sure to use the Current Hostess Club Code (Please see photo below) in order for me to send you a Thank You product gift from me that will be posted to you in December.
Click on this link to go straight to my online shop.
http://www2.stampinup.com/ECWeb/default.aspx?dbwsdemoid=5000739
If you've considered joining, it's a truly great time! For just £99, you can select £130 of your choice of product AND earn a 20% discount on purchases from the Annual Catalog. This is an amazing deal! If you want to join my
team, click HERE or please email me at simplyfairies@yahoo.com