Would you like a full Family Set of Stampin Up! Inks for FREE…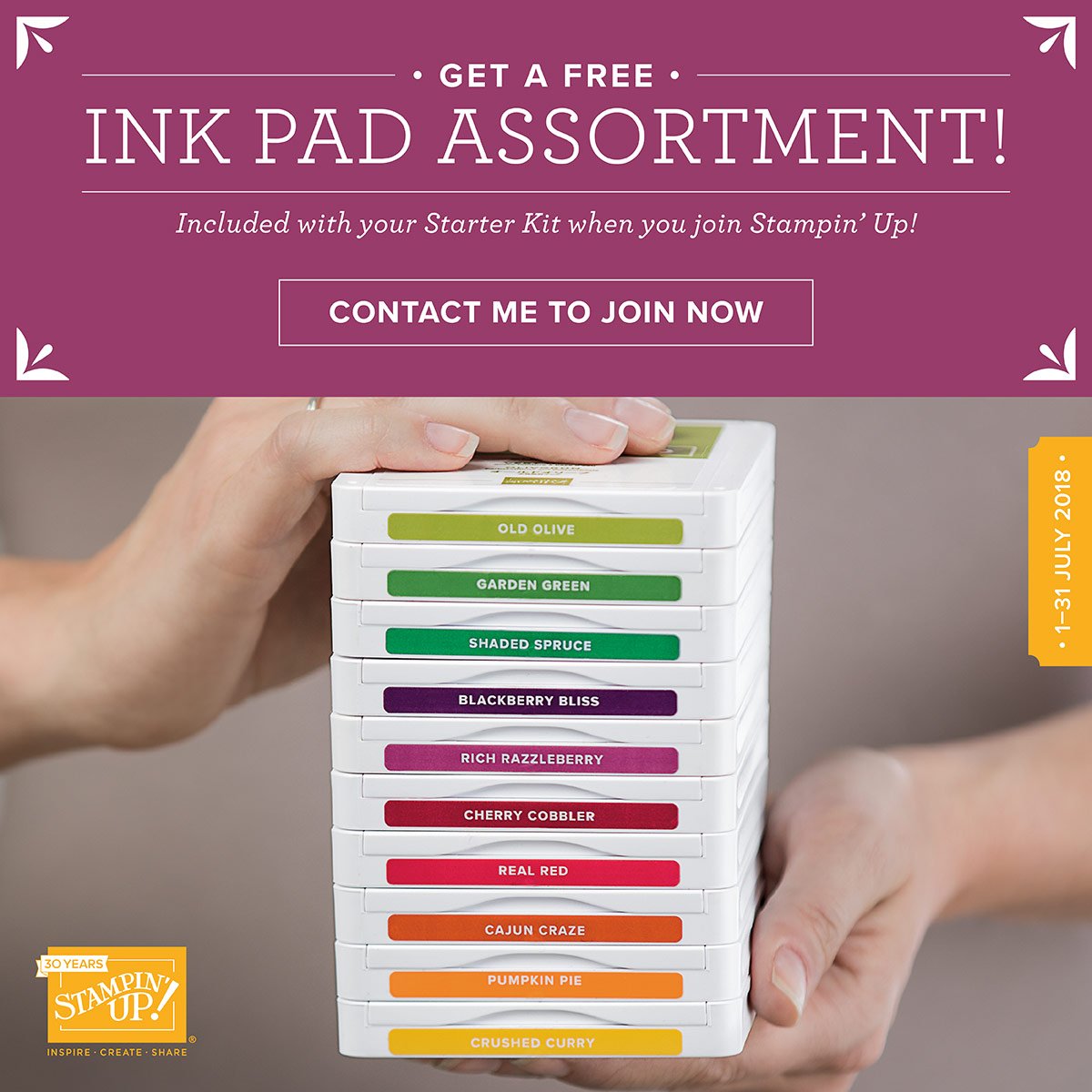 Stampin Up! have an amazing Join up offer for the month of July,… On top of the already fabulous Starter kit offer of £130 of quality products of your choice from the catalogue you will get to choose a FREE set of 10 ink pads in family colours you will get to choose from Neutrals, Bright, Regals or Subtles sets.
That's £63 of more free products in your kit. What a superb offer from Stampin Up! I am very excited about this offer.
It truly is one not to miss out on, BUT it's only available from 1st July till 31st of July.
I would love you to join my fabulous Team, weather you want to join for the brilliant offer, buy for yourself and friends for the discounts of 20/25%, or you want to make a business from it to feed your own Crafting needs.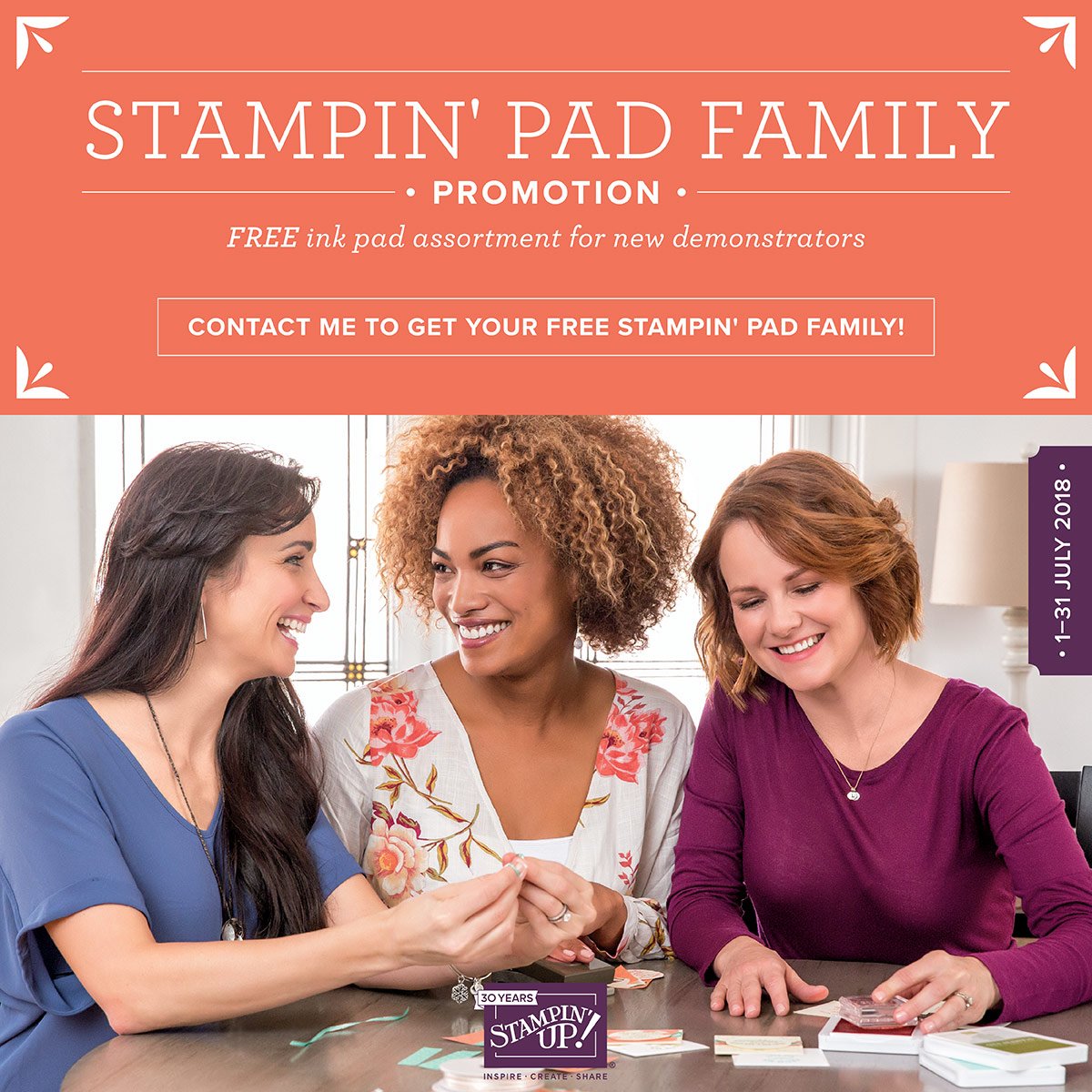 I have been a demo for 9 years now, I am one of only a few Gold Elite Titled Demonstrator's, I have two Gold titled team members, Silver Elite and Silver Team members, as well as Bronze Elites all earn 25% commission on their orders or sales.
I am happy to chat to you regarding the offer, I am a no hassle Demo, I will not push you into anything you don't want to do.
Having said that I will however encourage and support you to reach your goals you have set yourself in your Stampin up! journey.
If you've considered joining, it's a truly great time! For just £99, you can select £130 of your choice of product AND earn a 20% discount on purchases from the Annual Catalog. This is an amazing deal! If you want to join my team, click HERE or please email me at simplyfairies@yahoo.com