Varied Vases for Global Design Project Challenge #GDP43 , Stampin up!
The theme this week was inspired by the new Stampin' Up! 2018-19 Catalog and just like the catalog it has endless possibilities. We would love to see you share what makes you live for stamping and creativity! It could be your favourite stamp set, the colour coordination or even stamping tool….
You can find all the entries HERE at Global Design Project Challenge blog.
Well my card entry is as follows : I love the Varied Vases stamp set, and Fresh Flowers for the Live it, and of course to share my creations with you all………
This stamp set is a very special one as it was designed by the fabulous Mary Fish in celebration of her 1 million Dollar sales milestone , yes you read that right a whopping cor blimey 1 million dollars wow thats a lot of stamps ink and card stock eh!! I truly admire this massive achievement as I know how hard it was to achieve my 100,000 sales milestone,,.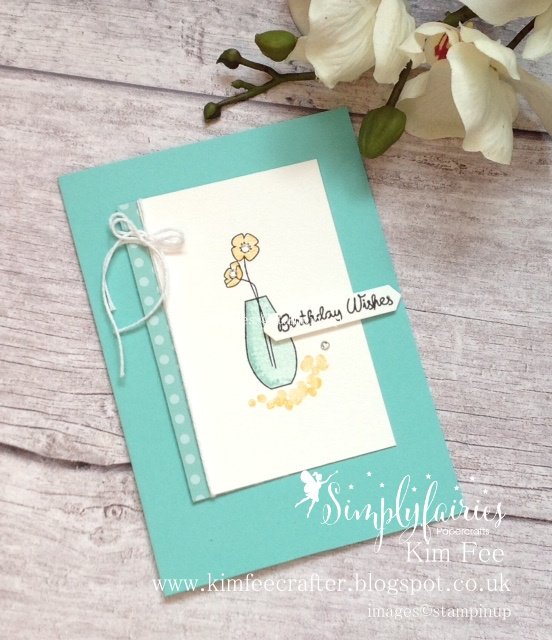 I use watercolour card stock to stamp my images on, and use the fabulous Stamperatus for easy perfect placement of each step of my stamping including the filling in colours!! No painting on this card its all stamps and ink!!
I used Pool Party for the infil of the vase and then used Costal Cabana Marker pen to add shading to the stamp and restamped over the original inked section. Yayyy for the Stamperatus!!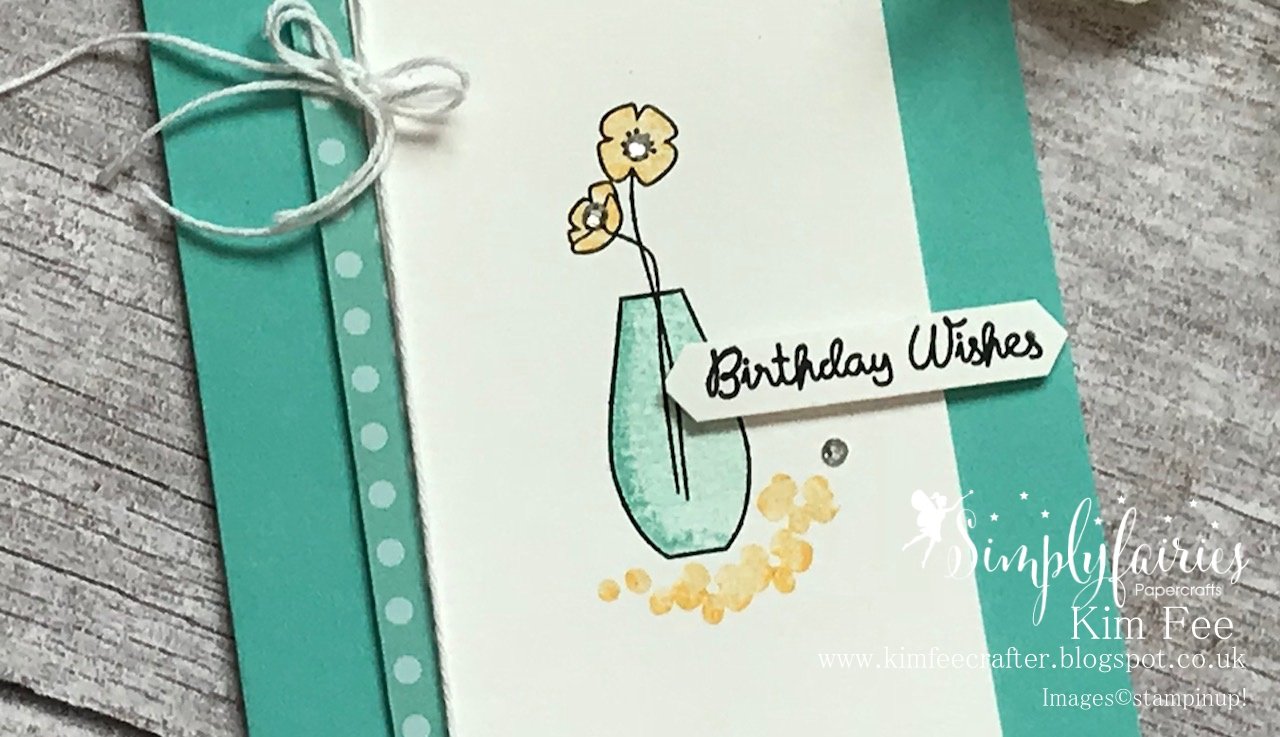 The same technique again for the flowers , using So Saffron ink and then that gorgeous new colour Mango Melody for the shading.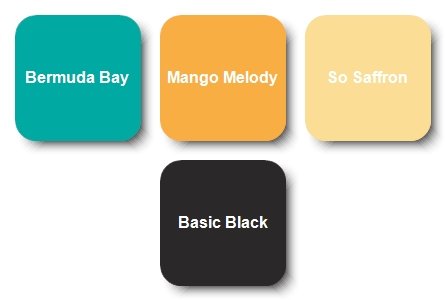 Now you may well think I used a marker pen for the dotted shading under the vases, well her's a tip, I used the infill of one of the Stamps in the set, It belongs to another flower in that set, the orchid type flower..
I layered the stamped mat onto a strip of the fabulous Bright Family Patterned paper, and the layered onto a Costal Cabana Card Blank, added a few rhinestones to the flowers and just under the sentiment from the varied vases stamp set and some White Bakers twine to finish..
Such a simple design that can be replicated by anyone.
If you wish to purchase anything I have used on this card please see below on how you can purchase through my online shop.
Click on the items below to purchase anything I have used on this card.
Thank you for popping by
Kim x
JUNE HOSTESS CLUB CODE
AAWPNQMX
HOSTESS CLUB CODE, ANYONE CAN JOIN.
If you are from the U.K and wish to purchase any of the products I have used I would love you to purchase them through me, If you do decide to please be sure to use the Current Hostess Club Code (Please see photo below) in order for me to send you a Thank You product gift from me that will be posted to you beginning of July.
Click on this link to go straight to my online shop.
http://www2.stampinup.com/ECWeb/default.aspx?dbwsdemoid=5000739
If you've considered joining, it's a truly great time! For just £99, you can select £130 of your choice of product AND earn a 20% discount on purchases from the Annual Catalog. This is an amazing deal! If you want to join my team, click HERE or please email me at simplyfairies@yahoo.com