Sale- a -bration madness!
I have a couple of Gorgeous cards to share with you today but first I would like to tell you that the AMAZING The stampin'Up Sale a bration event is upon us, it starts today and goes on for three month, and do we have a stonking Sale a bration for you amazing products and Super selection Sale a bration FREE products for every £45 you spend on Stampin' Up!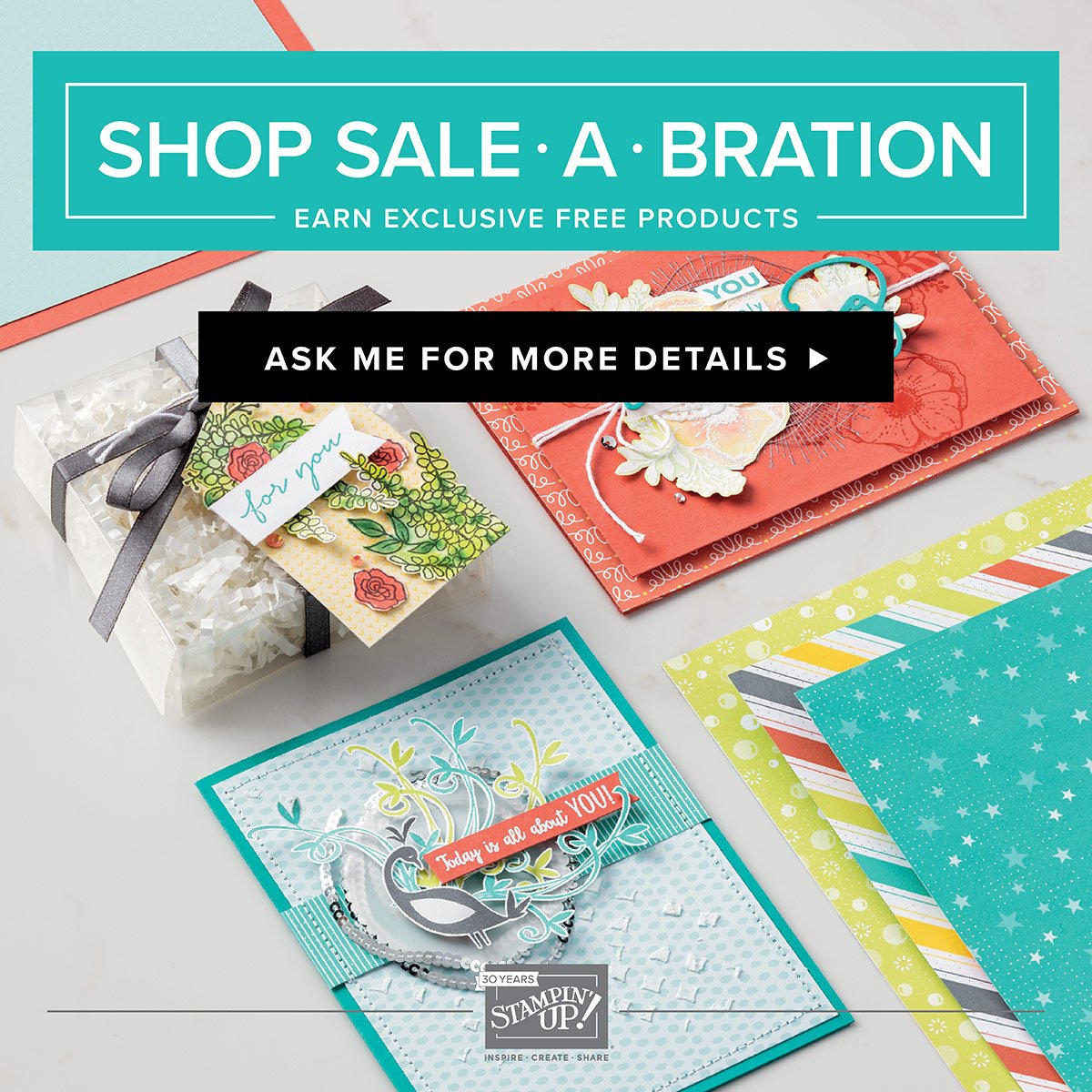 Do you have your Spring/Summer catalogue, If not let me know and I will pop one in the post to you.. and whilst you wait you can view the online CatalogueHERE.
and the FREE PRODUCT Sale a bration booklet HERE
Click HERE for my shop
Want to join my Team, or just want to buy for the discount I would love to have you clickHERE to buy your starter kit.
Do you have your catalogue, what is on your wish list? I would love to know, What is your favourite product?
I am sharing some creations from my favourite product with you today.
Don't forget this months Hostess club Code for your purchases to receive a free Thank you Gift from me.
HM64V9BF
I have some exciting events coming soon, a New event called Party Game Crafting a fun event where we will play a party game and you can win products and craft at the same time!!
How's that for fun, If you want to go on the mailing list to come just contact me at simplyfairies@yahoo.com
I have some beautiful cards to share with you, I have been playing with one of my favourite products in the new Spring Catty, and I have to say My favourite Card kit ever too!!!
The kit is amazing value, it even has four SU colours Watercolour Pencils as well as a Stamp set and Clear block for your stamps, a Stampin Ink Spot all you need is your choice of adhesive though the kit does contain a little pack of Dimensional's and a blender pen.
.
And whats super cool is that you can buy refills too!!
The kit makes 20 cards in 5 designs and is £31.50 and comes in a cute box, a fab gift for a crafty friend or relative.
I have made the gorgeous samples for my Card and a Cuppa event on Monday and I am sharing two of them today they only thing I have added to these cards is a splash of Rhinestones!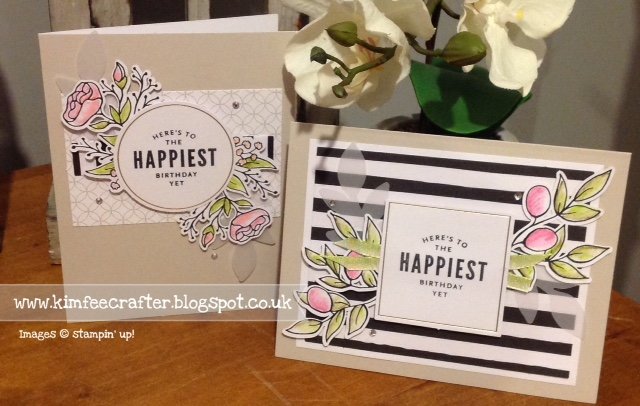 I love the colours in this kit reminds me of the Spring thats to come.
Ribbon and vellum add to the different textures simply pretty design.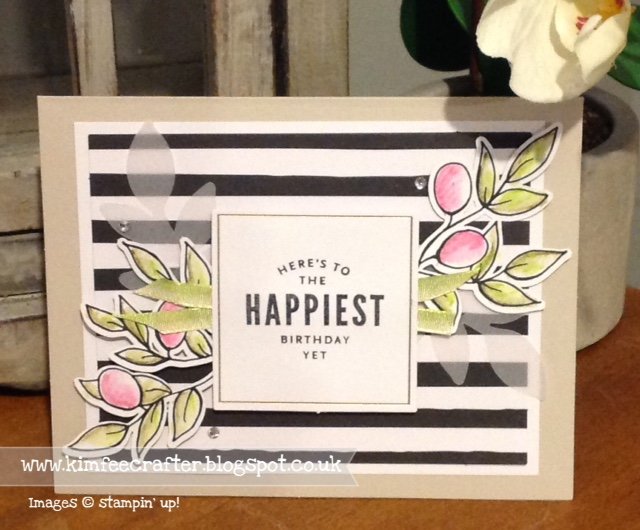 I followed the kit designs to the T, just simply added rhinestones to give a bit of glimmer.
If you would like to purchase any of the items I have used please visit my shop using the link below.
JANUARY HOSTESS CLUB CODE
HM64V9BF
HOSTESS CLUB CODE, ANYONE CAN JOIN.
If you are from the U.K and wish to purchase any of the products I have used I would love you to purchase them through me, If you do decide to please be sure to use the Current Hostess Club Code (Please see photo below) in order for me to send you a Thank You product gift from Me.
Click on this link to go straight to my online shop.
http://www2.stampinup.com/ECWeb/default.aspx?dbwsdemoid=5000739