Today I wanted to share with you a congratualtions Card that I made for my Downline Team member Jan Brown otherwise known as Jan B.
Jan worked really hard to acheive her promotion, and I thought this card was very much a Jan Card,.
I like to give my team a personal gift rather than product for their promotions that way they get to keep the gift for however long they wish, rather than it go in the retired pile to be sold on..
I chose a Fossil Bracelet as My Gift to Jan for her promotion.
I chose to use Bermuda bay for the colour way I am super sad that the colour family DSP stacks are retiring in it's entirety, they are my go to papers It's waht all the co ordinations are about for me!!
I MUST sandbox Stampin Up Please bring back Colour family DSP!!!!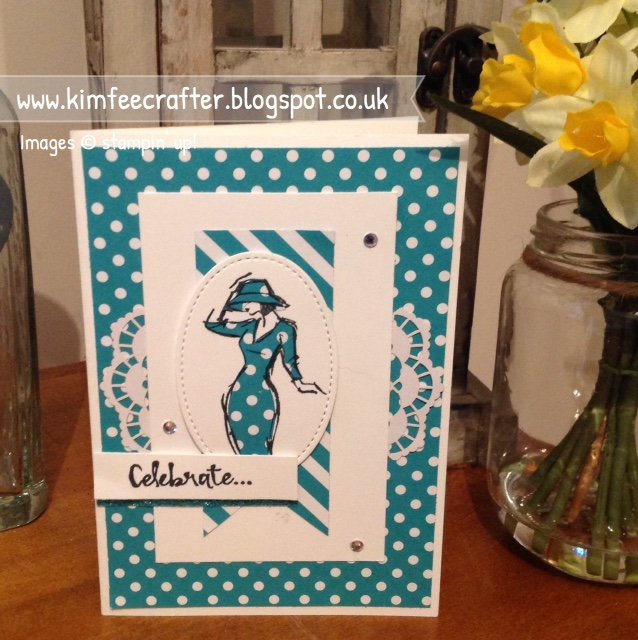 I paper pieced the image, added a piece of SAB Gltter card to match the paper.
I would love you to join my team, let me help you enjoy what you love and earn whilst you doing it…
If you wish to purchase any Stampin up products from me please use the Hostess code below.
If you are from the U.K and wish to purchase any of the products I have used I would love you to purchase them through me, If you do decide to please be sure to use the Current Hostess Club Code for MAY below in order for me to send you a Thank You product gift from Me. Click the link below for my online shop.
http://www.stampinup.net/esuite/home/kimfeestampinblog/blog