Happy Easter everyone, May all your Chocolate be Soild!
Love that saying, and love that Stampin Up has this sentiment on the Basket Bunch Bundle.
I know it's Easter now, but if you have not purchased this set, 144731 You really must as its as cute as cute can be, and very useful too, through out the year not just at Easter, You can make some fabulous Welcome baby cards with it too.
I went into Alid the other day and I always head for theor chocolate isle, I am never disappointed ever.. They had the cutest egg cartons just like Stampin Ups filled with 4 eggs and 2 spoons, yep all in that little parcel.
I dressed them up simply as for me the diddy eggs carton was the main attraction here.
The bundle item number is 144731 don't forget to use this months hostess club code for a product gift from me as thank you.
Spend £25 or more and
I will also send you an egg carton for you to decorate as you wish.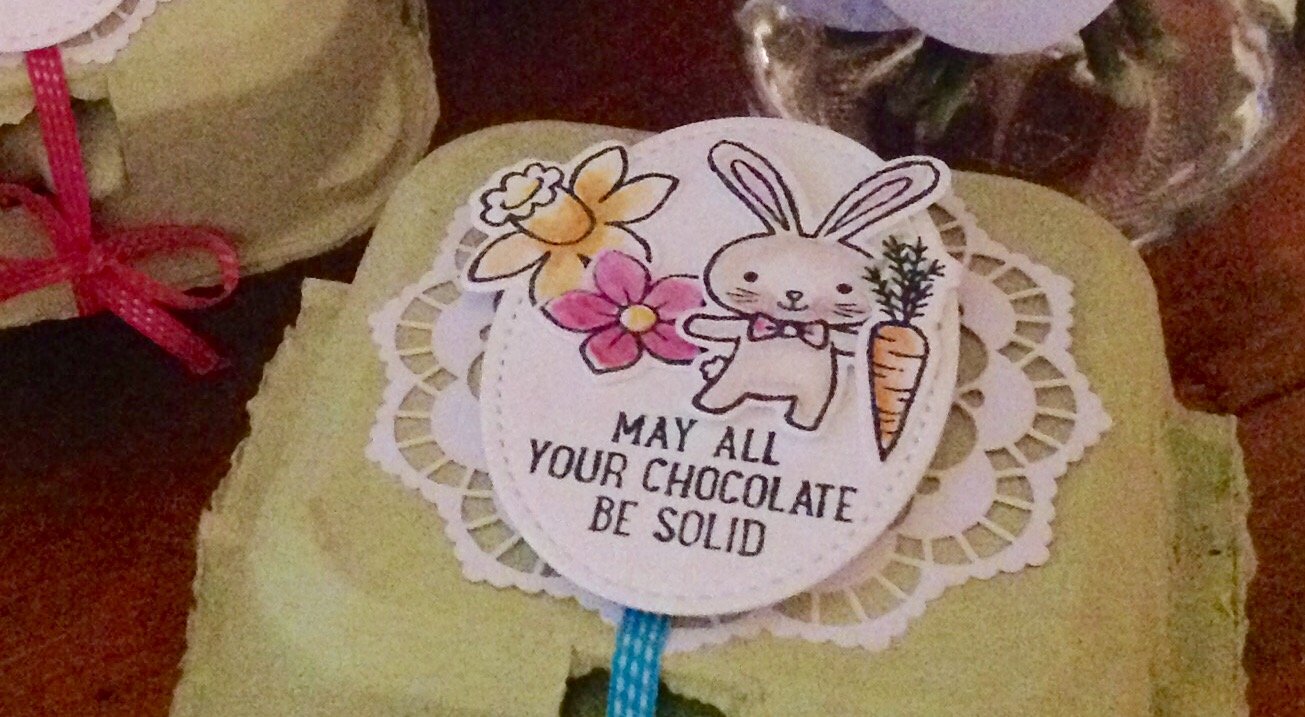 April's Hostess Club Code below