Just wanted to Say Hello, Freshly Made Sketches #278 – Stampin' Up!
Time for another Sketch Challenge to jolt your Mojo, A simple yet effective Sketch to kick start that wandering Mojo into the right path,.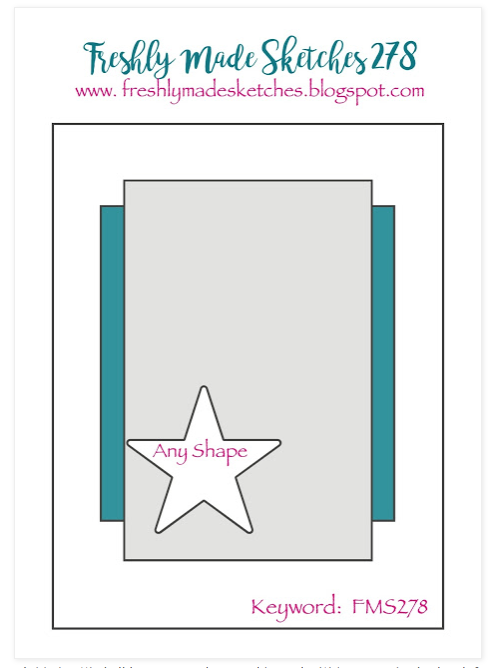 Click HERE to see the inspriation from Freshly Made Sketches Team
Todays Card that I am entering into the Challnege other than the Ink Pads and CardStock uses Free product from Sab and Spring Catty, even the Rhinestones which I got on Hostess Rewards, The Make a Medallion Stamp Set and the DSP Carried Away are Free Products you can earn with every £45 you spend on Stampin Up! products, the sentiment is from the Free Iconic Occasions Stamp Set thats Free with Hostess Rewards,
You too can earn this for FREE when you spend £45 before the end of March with me, Using the March Hostess Code UY7QFHYN when do your online order!
The Colourways I used were dictated by the DSP I used, Out going Colour Watermelon Wonder Which I shall miss immensely and Basic Black.
Want to earn the Iconic Occasions Stamp Set, Purchase £45 of product in my online shop and receive this set, the first week of April when I receive them,…. I will also send you the above card as a thank you too.
If you wish to purchase any Stampin Up products from me online in January, please be sure to use the Hostess Code below when ordering over £20 to be sure to get a Free product Thank you Gift from me,,,, Please Tick me as your demonstrator otherwise it becomes a NO Contact Order and I won't know where to send your free product gift.

Or you wish to Join my Fun and Fabulous Team you can get £130 of products of your choice plus 2 extra FREE Stamp Sets of your choice all for £99, message me at simplyfairies@yahoo.com or click on the Join Up Link on the side bar.