I love Stampin' Up! Catalogues, as they are a fabulous source of inspiration always, The design Artist's do a fabulous Job, Stampin' Up! actively encourages us Demo's to CASE the designs to share with you.
In this instance I have I have Cased a Design on page 7 in the Current Spring/Summer 2017 Catalogue not used the Stamp Set that they have, But just incorporated the Card Layout in my creation, as I love it and used it and the same colourways for a card on THISpost!
Here is the Card I am casing…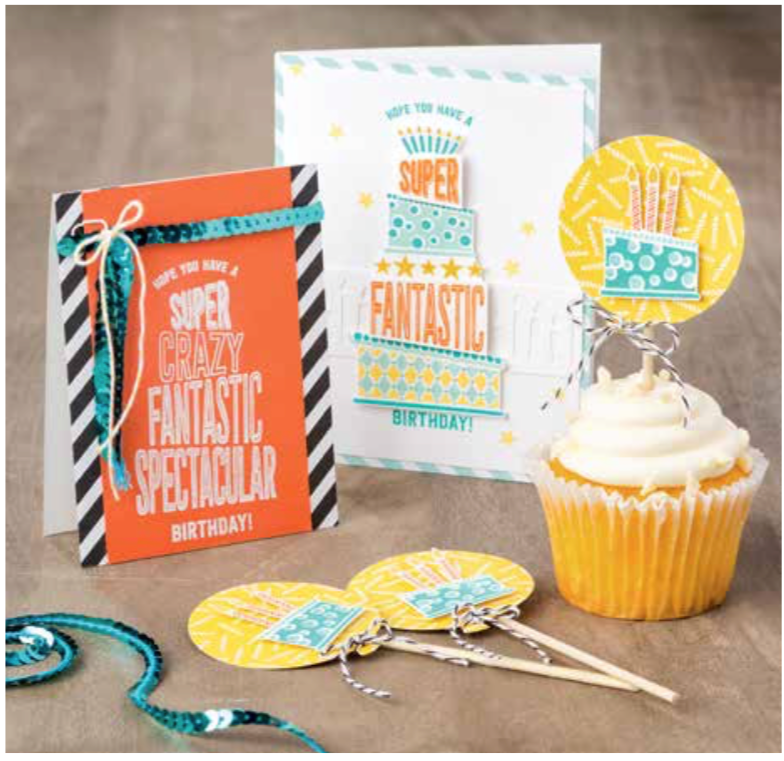 It's a vertsatile design I am sure you will agree, It also makes for a quick and simple creation when you need something punchy on a time strapped day….
Something as simple as changing up the colour, or the image makes it your own….
I must remember to order more sequins has I have none left after making the Chicken ones for Team Training Swap…