Hello There,
I had a fabulous time at Stampin Up's #onstage2016 event, celebrating both mine and my teams achievements, I ranked in the Top 13 in the U.K for Leadership, and we have nearly 2,000 Demos in the U.K and this made me super proud as it means I am doing my Job right, and mentoring my fab team to acheive their Goals, be it in Business or Hobby!! So Yes super proud of them all!!
I love these events as we see many many demos from all over the country and world really as we had Canadian and American Demos come to ours held at Telford.. And we get to swap our creations with each other which is a fab way to get talking to people and meeting those you only see online in other facebook groups or craft Forums, …
We get to see the new upcoming products and catalogues, I have One Stamp Set to give away so for every £25 you spend through my Online shop your name will go in the draw, so the more you sepdn the more times your name is in there, and 5 Spring/Summer Catalogues, for the first 5 Online Customers, which will be posted to you from me on the day of your order… Don't forget to use the Hostess Club Code for further Free Product!! YOu will find the code and link in the right hand side bar ….. Would you like a chance to win this Stamp Set not available until 4th Jan 2017 and a copy of the Spring /Summer catty. Check this out!
Right onto some inspiration for you, My general swap was a case from the SU Demo Stampin Success magazine that we get to help in our business, I loved the card but did'nt have all the components to make it so gave it my own twist…
It uses one of the Stamp Sets on the 25% off offer this month, So that'a fab,… Its Called Greetings from santa, A very versatile Set.
The colourways I used were Garden Green, Pool Party &Whisper White. The DSP was scraps from another project that I made for my Pinecone Bundle Class! (I love that nothing goes to waste in my Craft Studio).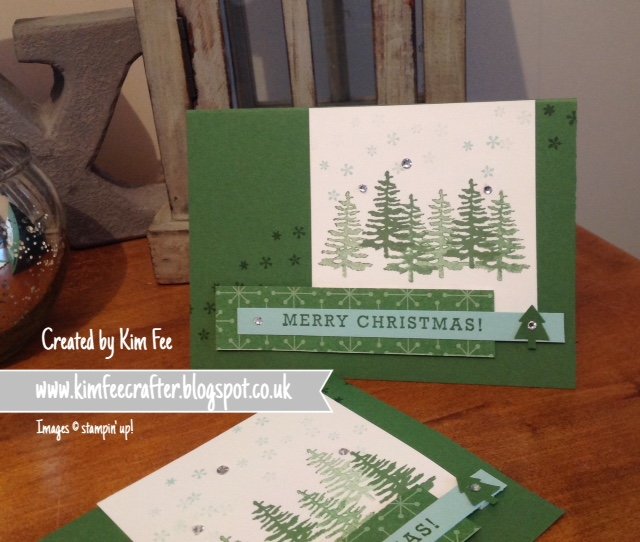 I use the Second generation Technique for this card, and I love how it has turned out, it was a card that I used in my Taster Sessions at my Card and a Cuppa at Finch House Cafe in Orpington on the 2nd and 4th Monday of every month between 10 am til 12pm.. It is a drop in session so please do pop along anytime and have a go…