Hello There,
It's been a while, I am sorry about that, it has been super duper busy here at the Fee Household, I was working hard to Earn the Stampin' Up Incentive Trip to Thailand, and got there I am pleased to say by the skin of my Teeth, So I will start by saying the Biggest Thank you ever to My wonderful Hard working Team , and my fabulous Customers, and my Family and Friends for supporting me, I have been a demo for over 7 yrs now and this is my first Trip, Sooooooo excited….
Well what have I been up to well I have Run my First ever Craft Weekend Retreat In Folkestone (Wow It's certainly a year for FIRSTS!) with my friend and fellow Demo now retired from SU, Crafty Hallett, we made some super projects for the Ladies,…
One of my projects was a Home Decor item and I LOVE it, I hope the Ladies did too…. It's uses a couple of stamp sets but they are all from the 2017 Winter catty…..
Santa's Sleigh, , Greetings from Santa and Wonderful Year! the colourways are Early Expresso, Crumb Cake and Real Red Cookie Cutter DSP and Dazzling Diamonds Glitter Card.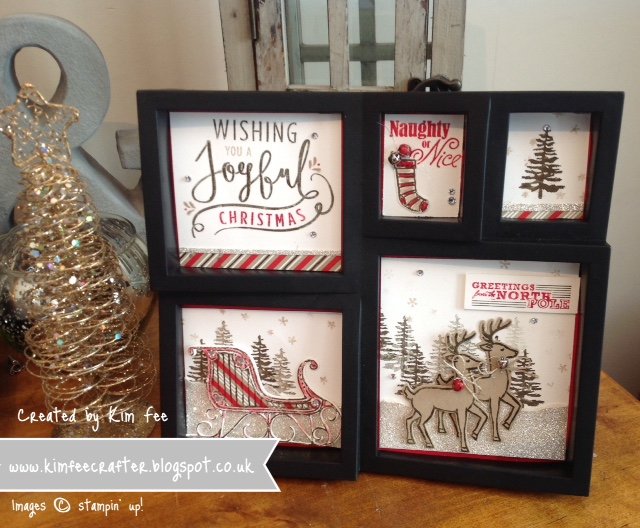 Aren't those Reindeers Cute!! I just love the Dinky Bells…