Gosh hasn't it been super hot here in the U.K these last few days, I am getting ready to do a stand at the Sandown Craft show this weekend, I just know it's going to be super busy and whilst we all would like super weather too , I do hope it cools down somewhat
Today I would like to share another card I made for a demo Friend Caroline, aka Craftyhallett whom I am doing a joint weekend Craft Retreat in September, Caroline makes fabulous creations so again , I had to have something a bit out of the box. It's called a Pop Up Panel Card. It's a fantastic WOW card when t's opened for sure.
I had seen this construction on Facebook group somewhere it had German instructions so my demo friend Lesley aka Lelly Jelly and I got together and tried to fathom it out, Google translate did make us giggle somewhat but we got there in the end with the help off some fabulous Guinness Cake that Lesley had made.
I used Dazzling Diamonds Glitter card, Melon Mambo, Basic Black Card Stock and the Pop of Pink DSP, a couple of stamp sets, Pop of Paradise, Thoughtful Banners, and the flowers are made using the Blossom Builders Punch.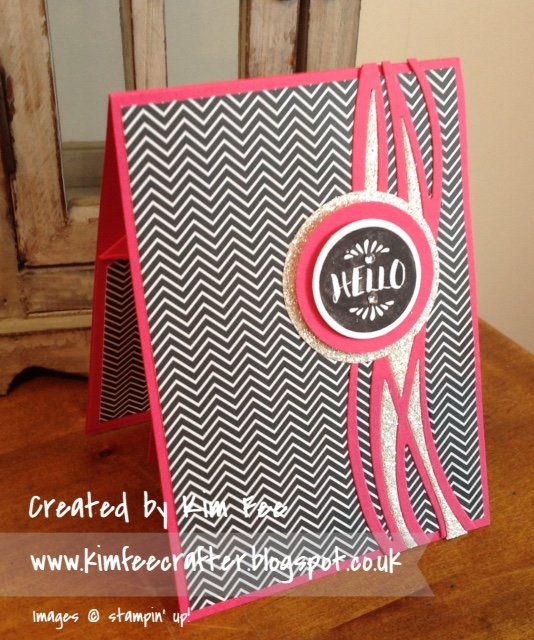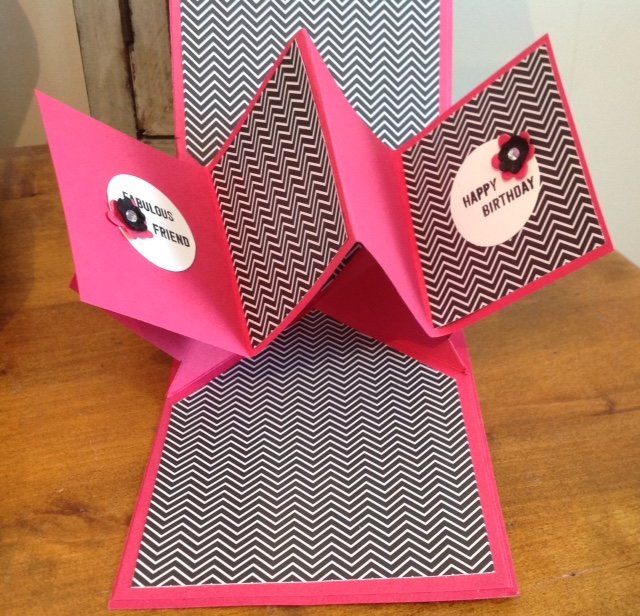 If you would like to purchase and products you see here through me, I would love to reward you with a product gift from me, so please use the current July Hostess code AWNWJS9D when purchasing through my 24/7 online shop here in this link
http://www.stampinup.net/esuite/home/kimfeestampinblog/
Bye for now