Today I am sharing some creations I made for a product based class I held for two Lovely Ladies, Hello Lesley and Diane…..
I seem to be in the Black n White with a pop of colour mode at the minute, funny how that happens, though I must say I do like effect makes for a very striking creation.
We made three cards using the Bunch of Blossoms Bundle and a Pop Corn Box, the Pop Corn Box is super cute, and I have an order from Paul for 50 for his Disabled Club Christmas table sale, I am hoping they go down a real treat, what am I saying of course they will they are super cute!!
So today I am sharing with you the Popcorn Box and matching card… The creations I am sharing with you today reminds me of the saying he loves me , he loves me not!!
You can see very clearly, but I have used the small flower from the Blossoms punch on the centres and have used two, one is flat and the other is scrunched up for texture, it looks really pretty in real life…
I have used the Neutrals 12x 12 paper stack DSP, you could use any colour for your Pop of colour, Diane used Bermuda Bay which looked just as sassy as the Melon Mambo that I have used..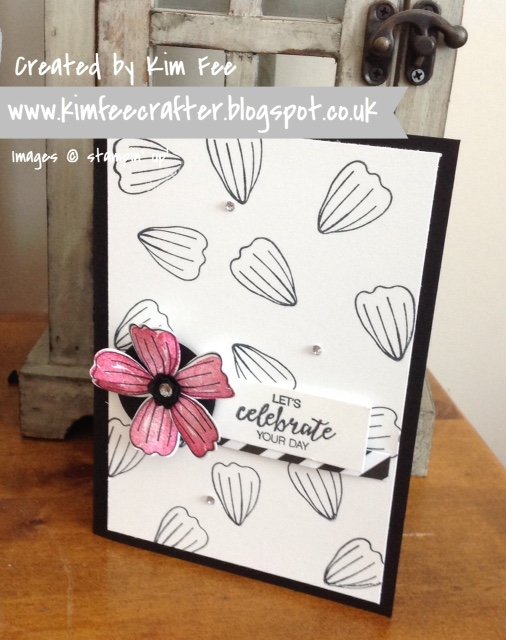 If you wish to purchase the Bunch of Blossoms Bundle or Stamp Set from my 24/7 online shop please be sure to use the current Hostess club code when you are ordering to be sure to get a fab product gift from me as a thank you, you will receive this gift the 2nd week of August when I have closed the July Hostess club code order off. .. `July's Hostess Club code is AWNWJS9D