Hello my Friends,
It has been a full on week here at the Fairie Sanctuary, having to make card for other card makers is a real challenge I must admit, I had a couple to make this week too, but today I will share with you a card that I made for my friend Elaine from Papercraft Button, Oh yes this was going to be hard Elaine is amazing at making boxes and stuff her videos are fabulous, but how on earth was I going to work this one, …
Elaine made me a fab card for my Birthday in May, and she loved it so much she wanted to take it back home with her, and I was really mean and shoved it in me bag toot sweet, Coz loved it too!
So there was only one thing for it, Case the card that Elaine had made for me, where Elaine had used my fave set Timeless Textures, I used the new one out in the Stamping Up Annual Catalogue called Touches of Texture Stamp Set, I also swapped out the Tom Holtz dies Elaine used as we didn't have those kind at the time, for the Swirly Bird, I loved how it came out and hope that Elaine did too.. i used Tempting Turquoise , Basic Grey and Basic Black .
Here is plaines Card to me,…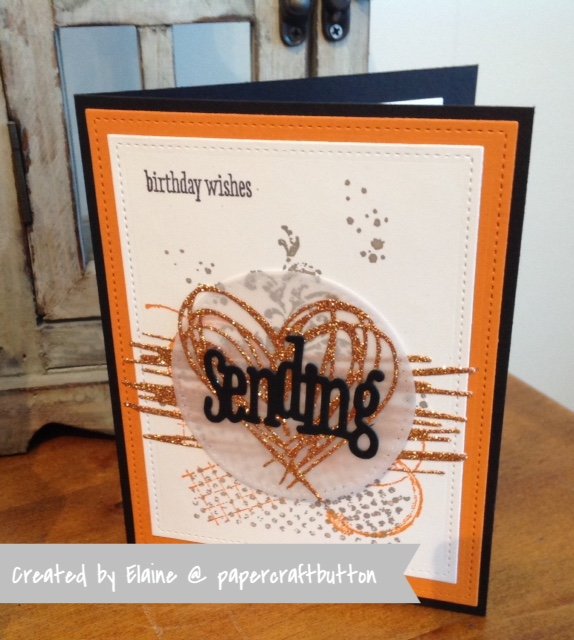 and here is my case for her, Happy Birthday Elaine xxx
Don't forget you have the rest of the month to purchase products from me and receive a free spends voucher from Stampin Up to use in August….