Hello and Welcome to this months Stampin Creative Blog Hop,
You may have popped here from the Lovely Eimear HERE who makes just beautiful Creations,
It's been busy busy busy here in the Fee household, driving around Silverstone Circuit , then racing up to Folkestone to finalise My weekend Crafting Retreat to be held in September, shout me if you would like more details. and then making loads of creations to share on the blog hop, in team swaps for open house catty launch, A NEW FABULOUS STARTER KIT OFFER Oh my ! my head is in a spin!!
Today on the blog hop we are sharing some fabulous sneak peaks from our new upcoming Annual Catalogue which goes live on the 1st of June so not long to wait now and you are in for a real treat,
As Demo's we get first dibs on a selection of products that we can get on pre order a full month before the Annual Catalogue goes live, How cool is that,.
I decided to use a stamp set that comes with a fabulous Gift bag/Boxes project Kit thats called Perfectly Wrapped it makes 8 Bags and 8 Boxes,
I am planning classes for this set, and the goody Bag will include a Quarter of the project kit and the Stamp set to go home with, whilst we will focus on the gift packaging element of the kit, we will be also making some cards to co ordinate with them, and with this in mind, I decided to make some for the Hop using the VERY IN In Colours, Peekaboo Peach, Dapper Denim, Emerald Envy, Sweet Sugarplum, and Flirty Flamingo showing off the Ink, Ribbon and DSP and of course the Perfectly Wrapped Stamp Set.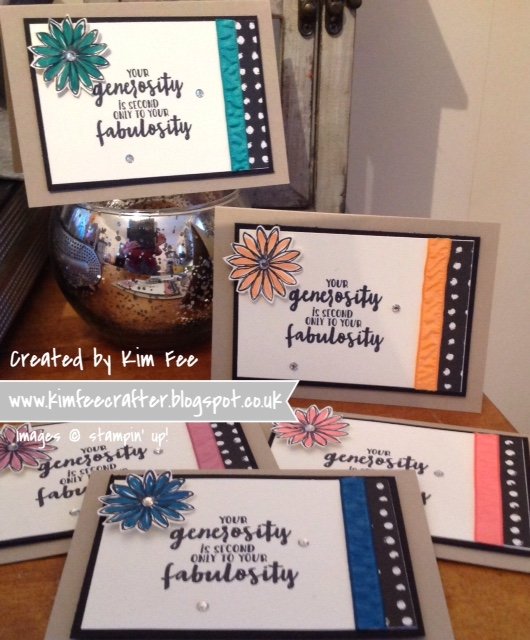 If you wish to purchase any of these item via my Online Stampin Up shop please be sure to use the current Hostess code to receive a fab product gift from me as a thank you.
HOSTESS CODE Y26JPBEQ
NEW STARTER KIT OFFER FROM STAMPING UP
From Tuesday you can purchase a starter kit for £99 full of the products you want from the new catalogue valued at £130, then on top of that Stampin Up are giving you TWO stamp sets extra of your choice How cool is that? Even better you could host a party for me, either physical or virtual and use your hostess rewards to pay for your starter kit, What a fabulous deal!! Why not give me a shout come and join my fabulous team,I will show you how, we get together nearly every month, we have training, playdays and coffee days, of course theres cake,
Please pop along to my lovely friend Lesley Lendon HERE for her fabulous creation which I am sure you will LOVE, Sadly Lesley is stepping down from the blog hop team , and I just know that you will Miss her as much as I will, but you can still visit her blog, just save her blog in your favourites because you will not want to miss any of her creations trust me….
Blog Hop
List
" target="_blank">Eimear at
StampinColour