I have had the best week ever in a very long time, It's rather surreal to be honest.. There has been so much fun and amazing moments that I will have to spread over a couple of posts but I can tell you it ended with Stampin' Up Onstage, New Catalogue WOWZERS!! TRULY WOWZERS!!
Well where shall I start right at the beginning I think, It started on Monday at my regular Card and a Cuppa sessions at Finches Bakery Cafe in Orpington High Street, Every 2nd and 4th Monday of each month between 10am and 12pm, it's a drop in session where you come and take a quick card and have a drink of your choice all for £5, it's getting very popular, hence moving from once a month to twice a month… Anyways whilst we were finished with the session the Ladies and I were chatting crafts as you do, when a kerfuffle outside was happing, Oooooh I said what on earths going on out there, Well the Ladies were cock a hoop when who was outside, actually came in and asked me to ask him to come up to the section where we craft at the back of the Cafe. Shall I show you who came to stamp with us.
Boris handing out his leaflets for voting in the new Mayor of London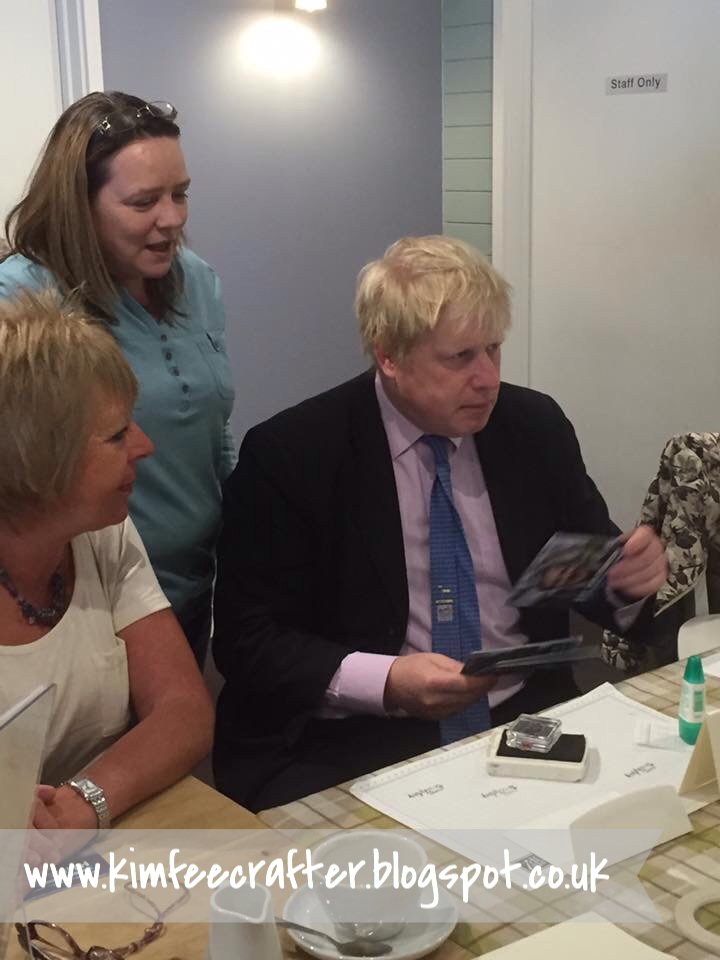 Then me sucking up the courage to ask him to stamp with us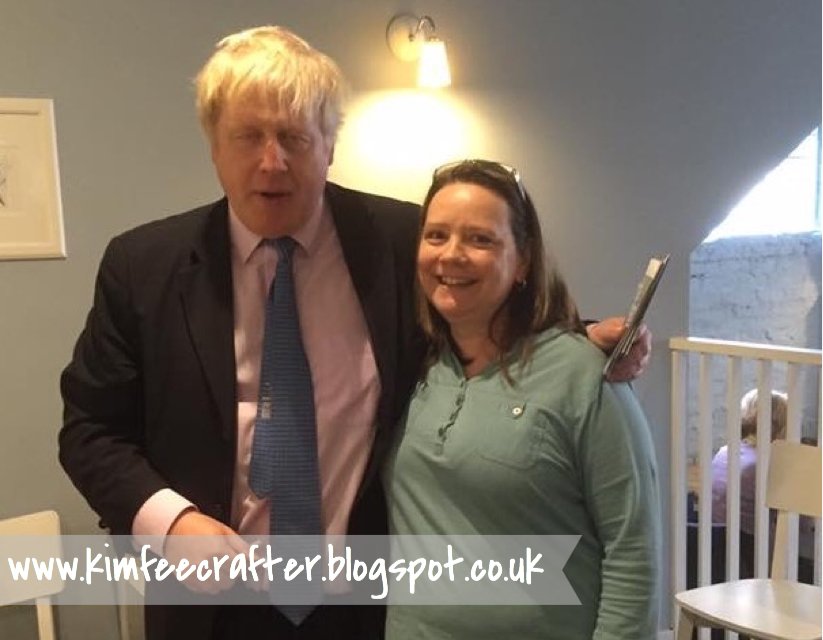 He was very impressed with our display, and very interested in what we were doing….
How amazing was that, he is Larger than Life an amazing sport, and whilst I was nervous to ask him after all the photos were done with the Ladies would he come Stamp with us he was right up for it!!
Big thanks to my downline and fabulous Friend Linda Kasparian for taking photos and a little video which I will share tomorrow,,,
Do pop backI have creative swaps to share, team gifts to share and Onstage photos to share.