More on my Wow Week,
I would like to share with you the gifts I made for my Team as a small Thank you for their Hard work. I had 19 of my team there at Onstage Local and 13 are in my direct 1st Line. Also I treated them to a Lush Afternoon Tea at the Hotel I was staying at because they are worth it!
I found some super mugs with fabulous sayings on them and filled them with some yummy Chocolate Jazzy stars and sourced some beautiful Fairy Trinkets that were just perfect as my team name is Fairie Stamping Starlets, Fairie as thats my Brand Name, Stamping as I am sure you all know, and Starlets as I am Stamping Star.
I made a box for them to sit in, Fru Fru'd them up with ribbon, Stamping and Trinkets, I do hope they liked them… Here they are all packed up…
Look at this Gorgeous Trinket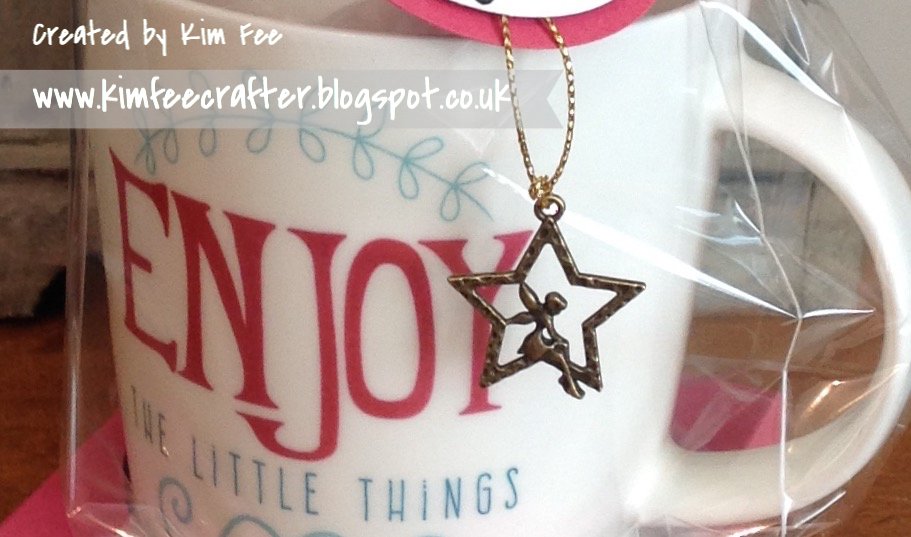 Here are some photos of some of the team enjoying their treat we had a fabulous room all to ourselves… We also had an honoury Guest with us too, can't leave a Star behind…