Hello There
It's that time of year where you frantically make gift goodies for Friends and Family, ( Gee where has the time gone!!) Lots of ideas buzz about in your mind, lots to be inspired by on the internet and then I was inspired by one of my team members Elaine Kerr, I loved it and wanted to make one, I decorated it similar to the downline Gifts I made for Stampin Up' s Onstage event in Brussels…..
There are many Star box Tutorials around the place, but none the size I wanted , Oh my nearly Two hours I was faffing around trying to get the right measurement, but I was determined to get the size I wanted.
I used splats this time from the beautiful Awesomely Artistic Stamp Set, and the Gorgeous Wooden Snowflake Elements, Oh how I adore these, I painted them with A Wink of Stella Clear with a Gorgeous sneak peak item from the new upcoming Spring/Summer Catalogue, Prettilicous for sure, you can barely see it from the photos as I couldn't get it to focus, I blame that on too much sparkle, Ha Ha…..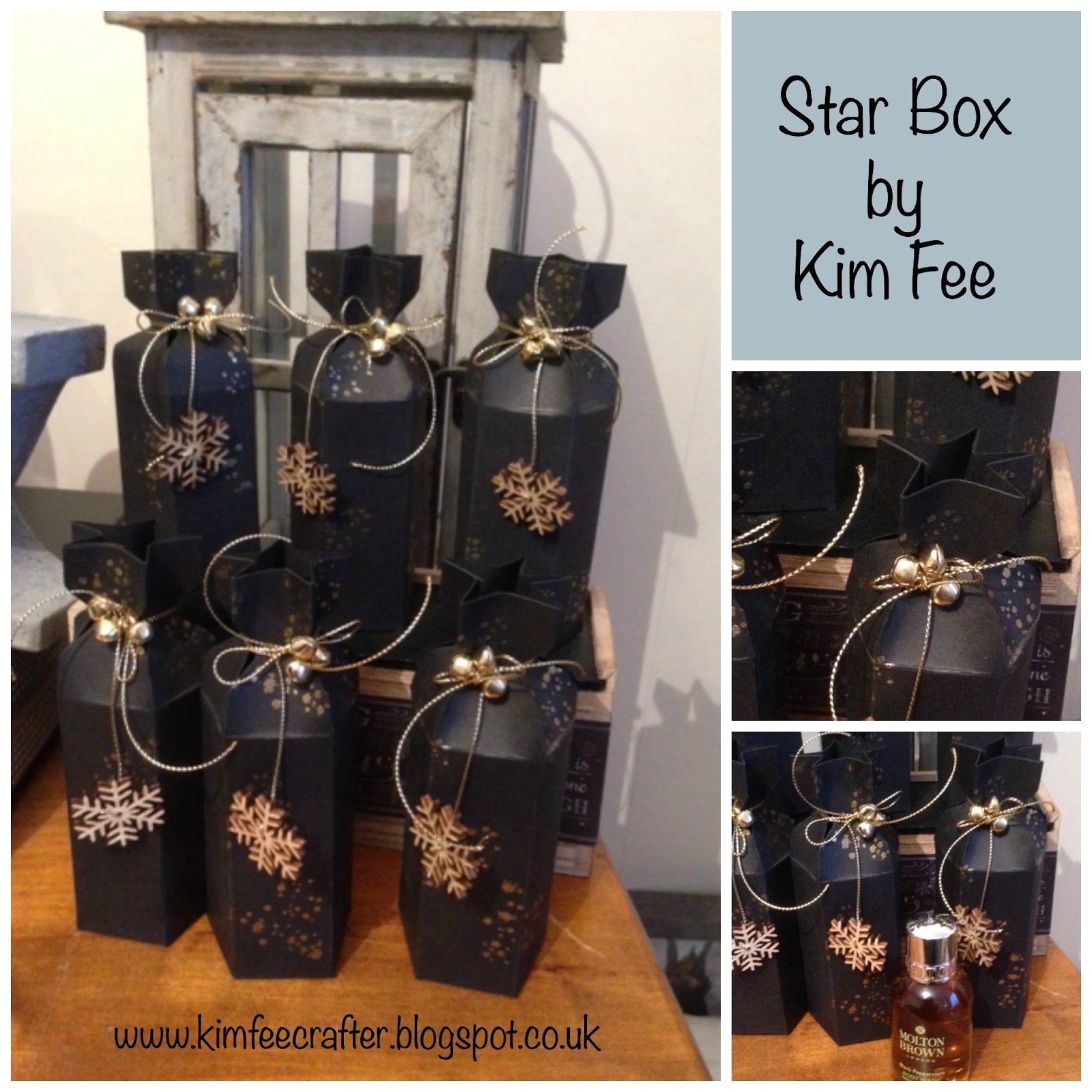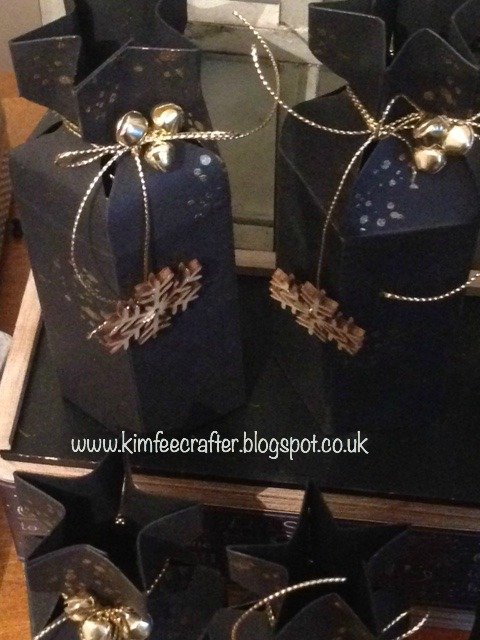 See the Wink of Stella below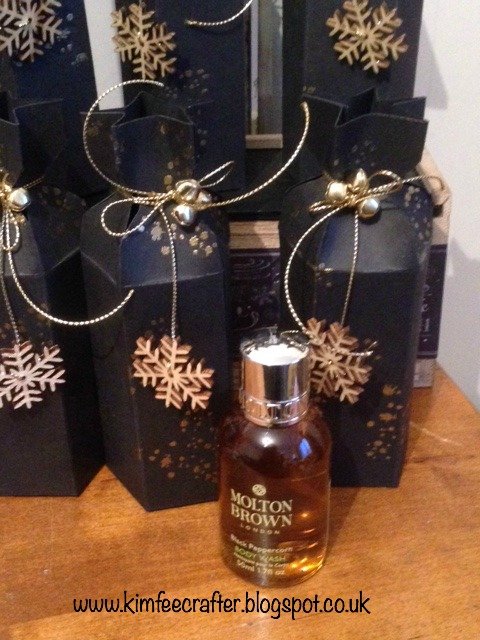 And here is where my inspiration came from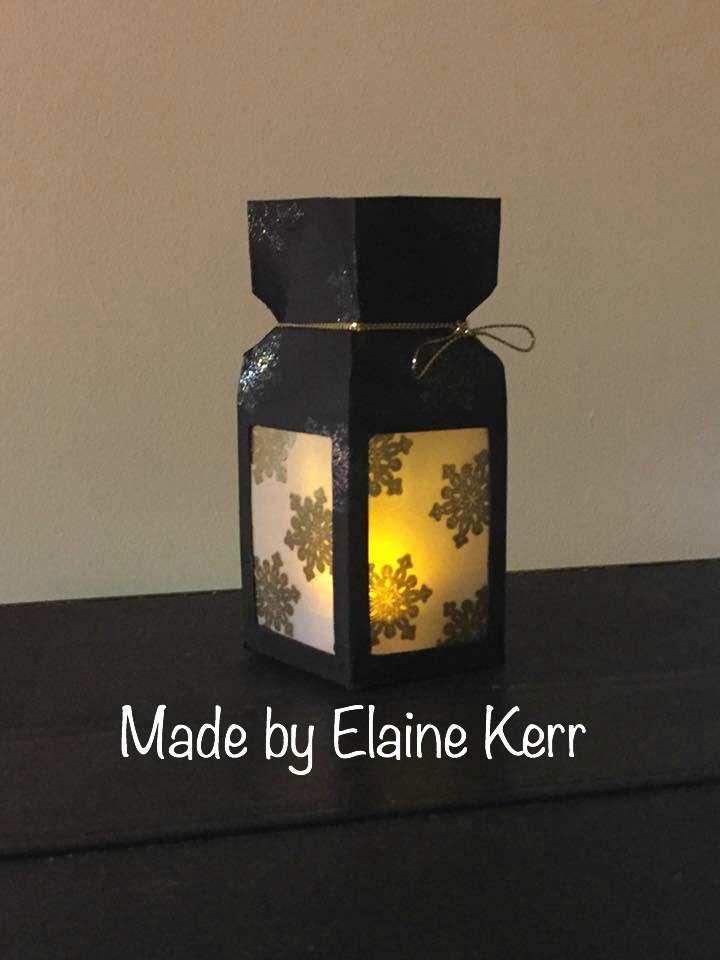 Thanks for popping by, xxxxx