Hello There,
Wow It's cold and Winter has arrived in Freezin Fashion, Brrrrr!!!
Today I am sharing one of the Downline team gifts I decorated,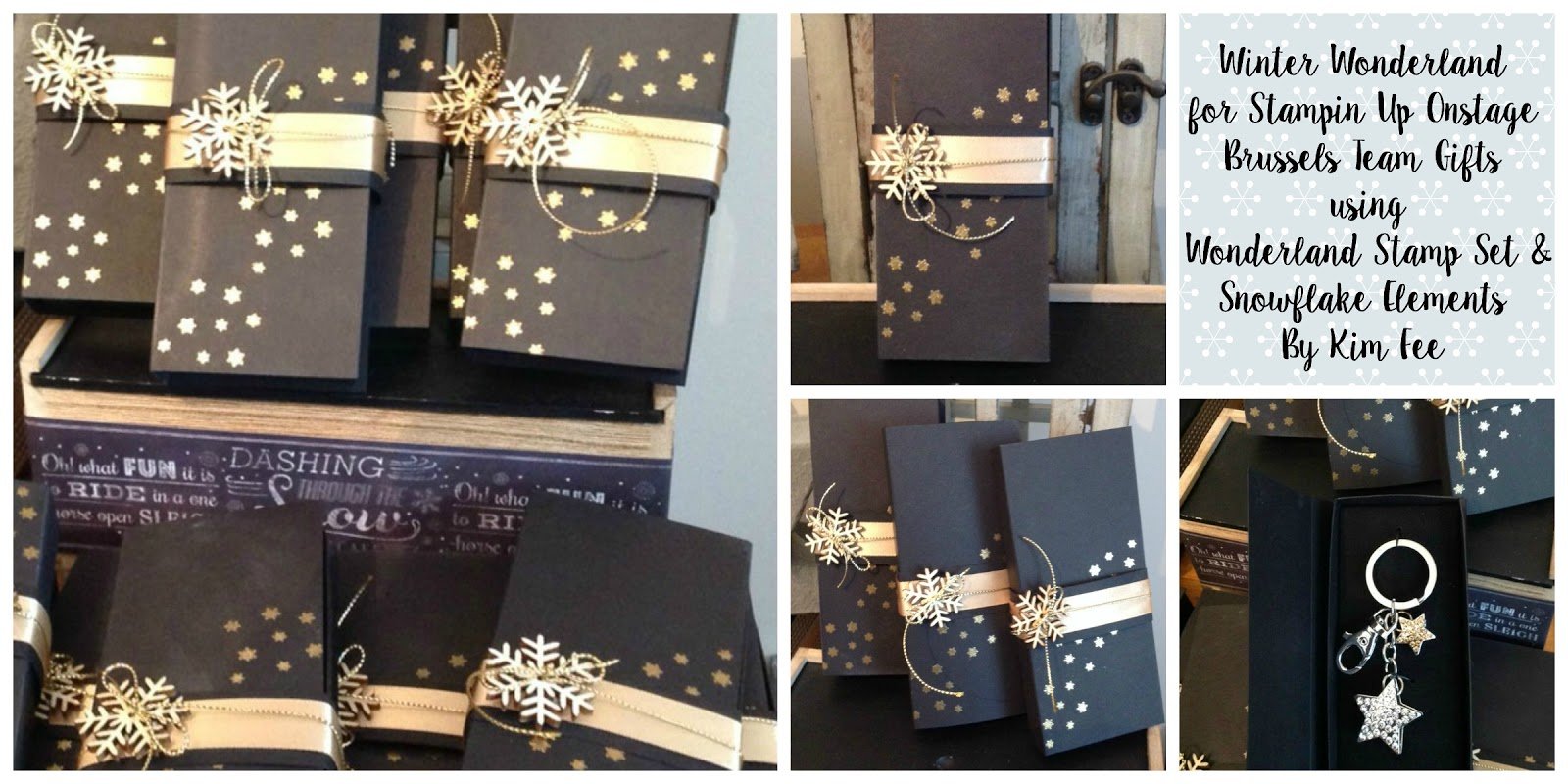 I happened across some key rings that had Stars dangling covered in crystals, and since our main team name is Stampin Stars, I just loved the idea of these for my team gifts.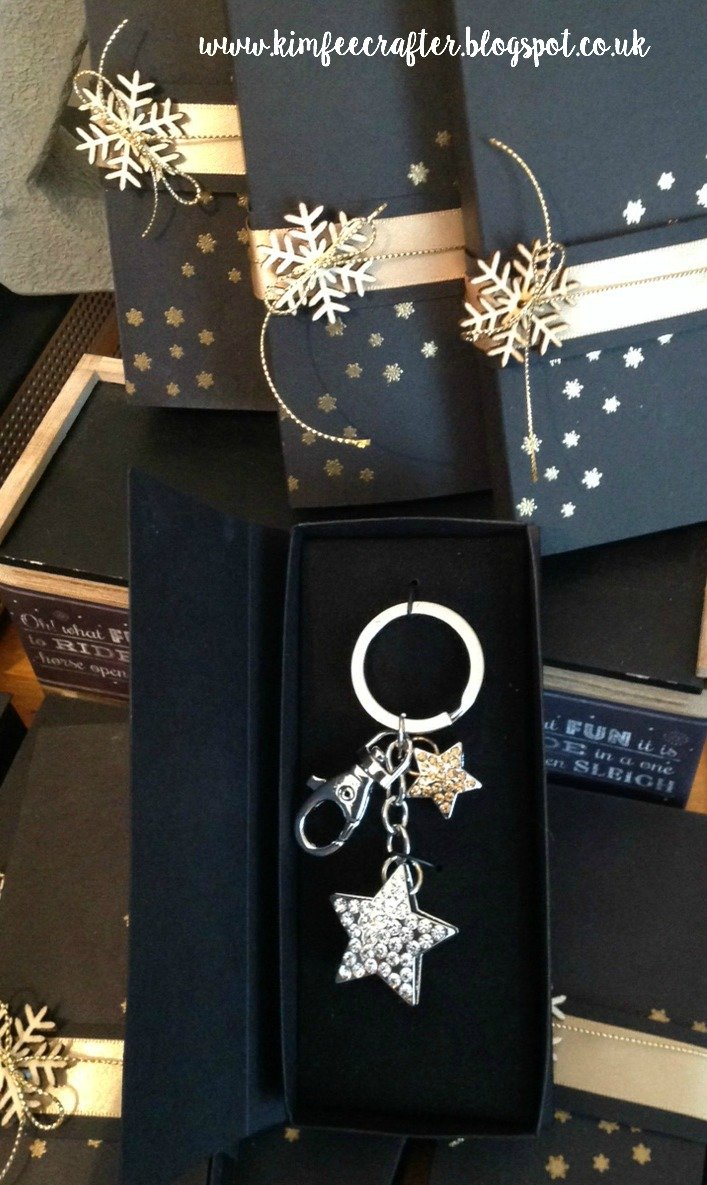 Whilst I loved them I also wanted to pretty them up with some handmade boxes, I was inspired by my lovely friend Caroline at Crafty Hallett, and used the construction make up of a book box she made using the Festive Flower builder punch to house a small pretty diary, I took the concept and altered the sizing, again I hope they all liked it.
I used Black and Gold as the crystals were Champagne and clear wrapped plenty gold ribbon and cord threaded through the wooden snowflakes elements, I thought they looked stunning I hope you do too…
I just love this Simple Elegant Design, and I hope you do too!
Built for Free Using: My Stampin Blog