Hello there, It's that time for a fab blog hop again, with the Stampin Creative Team, and by are they creative…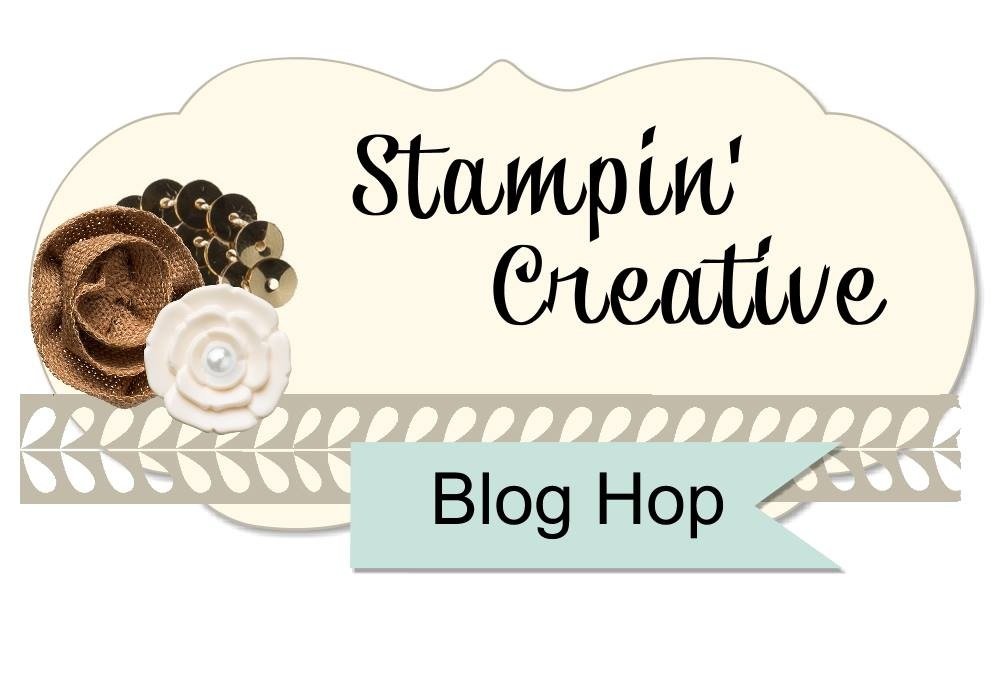 This months remit was Summer Lovin, and this month we have hopped a day later on the Saturday instead of the Friday,..
You may have popped over from Emma HERE always very creative is Emma
Well what came to mind when the remit was revealed, ICE CREAM, Neapolitan oh my that was me favourite as a child, and Butterflies, oh soooo pretty…….. Well I didn't know what to choose out of the two so I didn't, I used both, The colours of the Ice Cream ( Soft Suede, Blushing Bride and Mint Macaron) and the Watercolour Butterflies Bundle.
I didn't use the Butterfly Stamp as I wanted to use a technique I came across on you tube called Smooching, A technique where you squish the ink pad onto something slippy like a clear block that you use for your stamps, or perhaps white paper laminated that kind of thing, and then spritz with water, gently (not drown) and then take a piece of Acetate lay over the ink so that it grabs the ink and water and then take the acetate and lay this on your cardstock and then smooch it down with your fingers, making pretty patterns I used Stampin Up Shimmery White card so that it shimmered and held the watery ink well without buckling to much..
When I was happy with the effect I created I then die cut the large Butterfly from the Bundle , the spots were part of the stamp set, these were also stamped onto the Shimmery White, oh such Lushness!!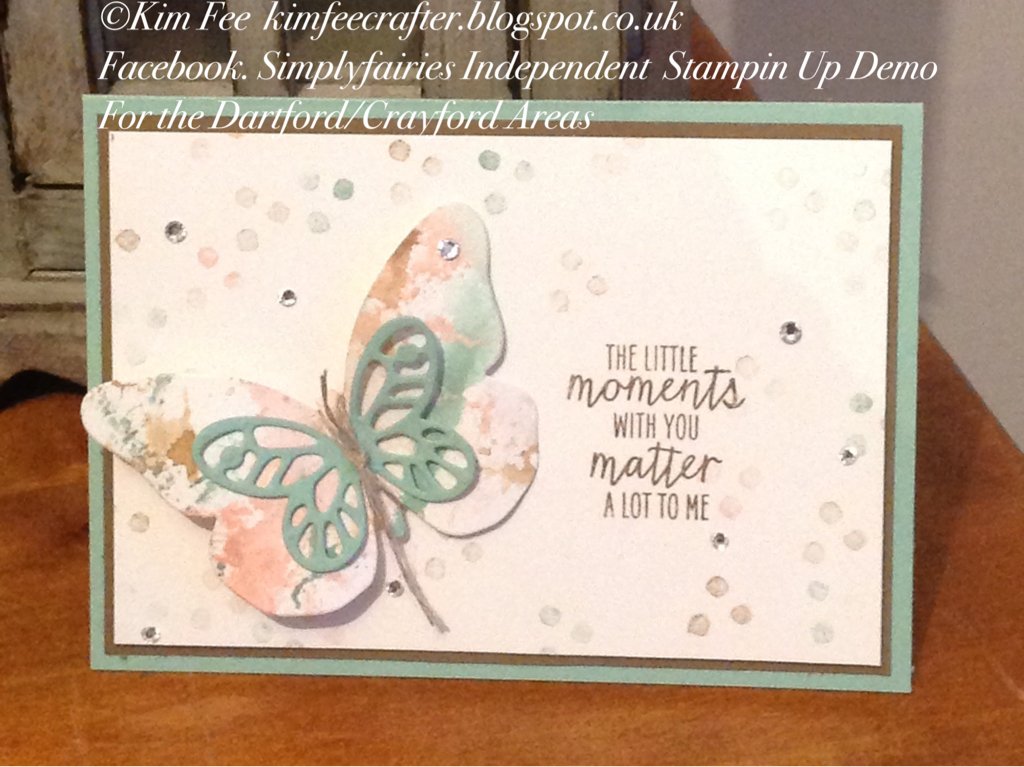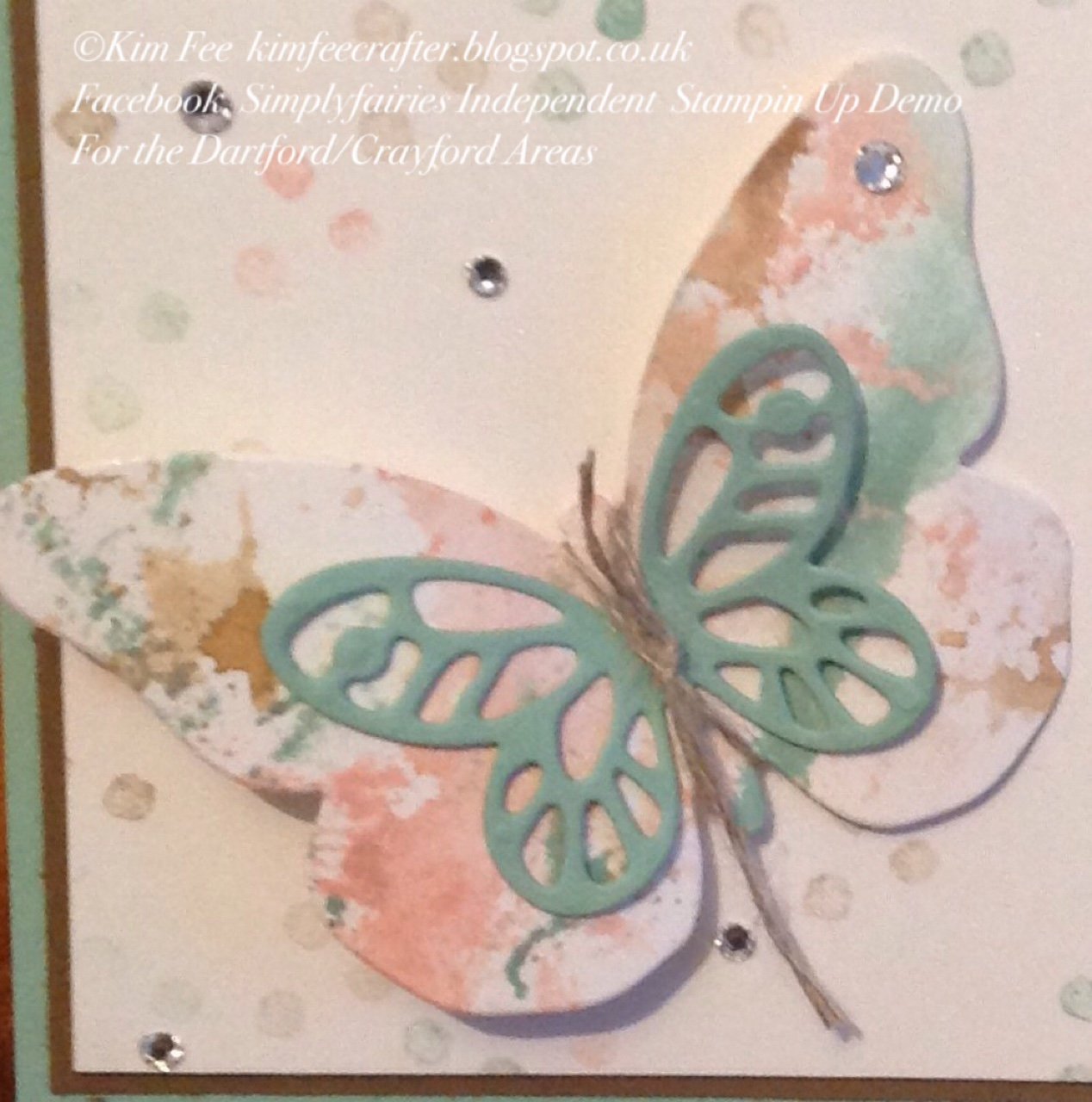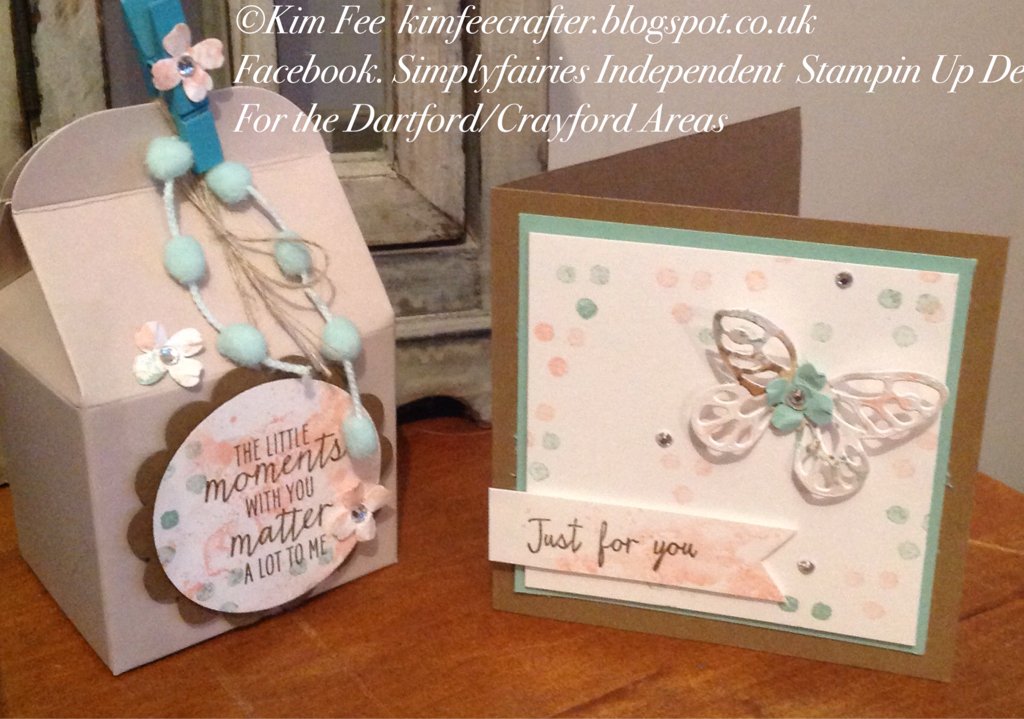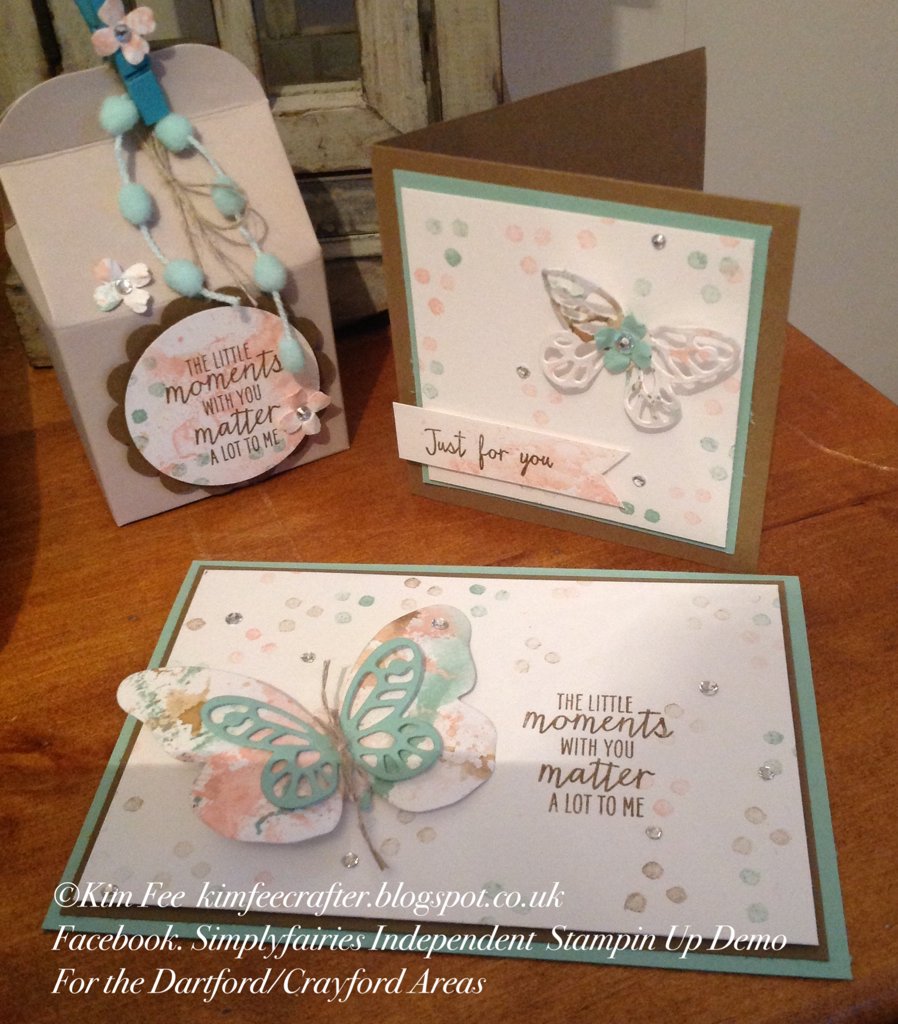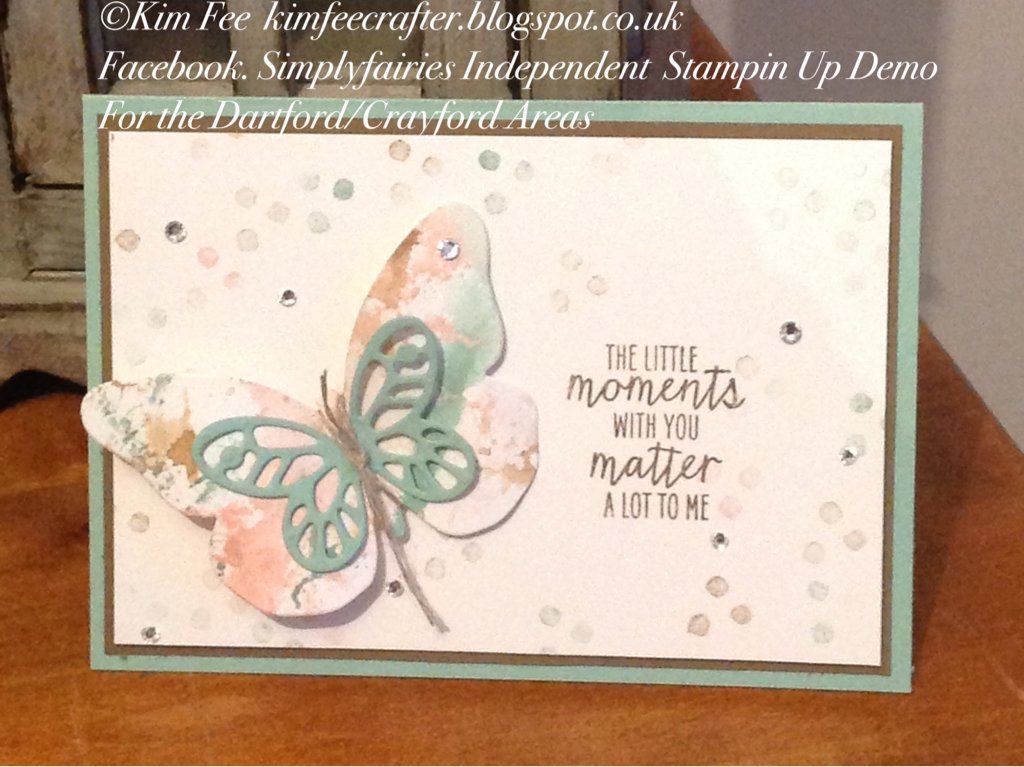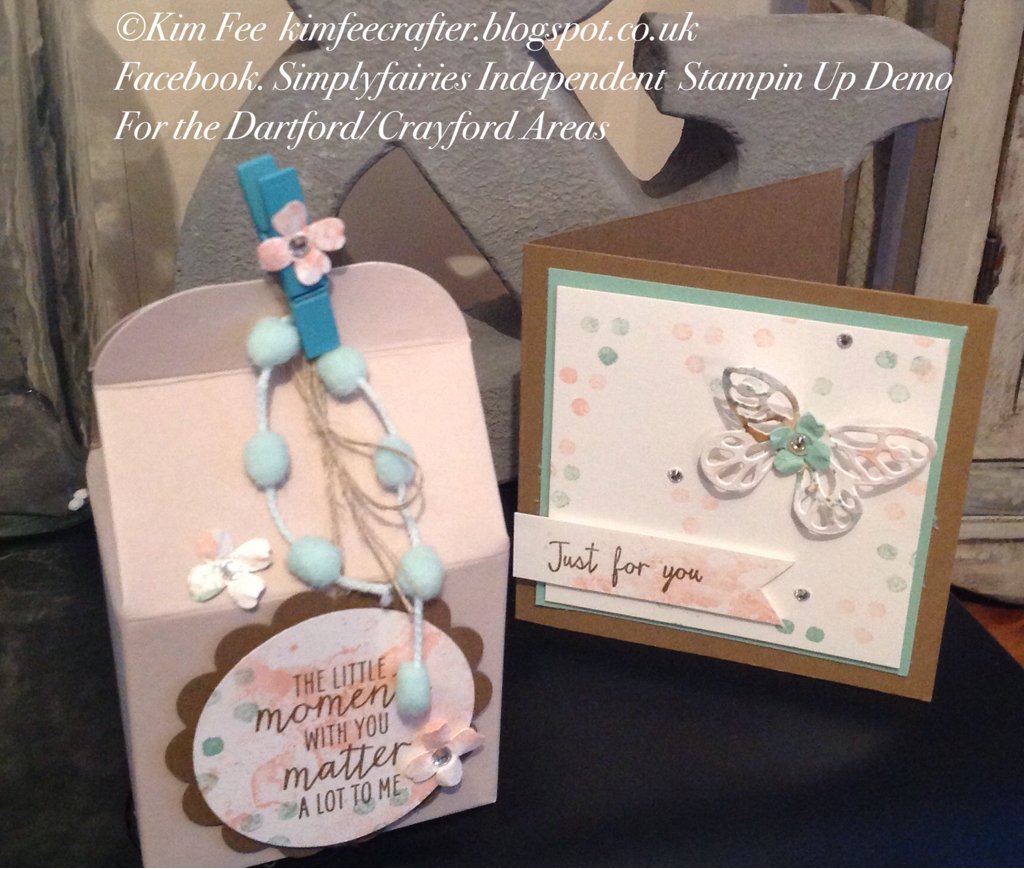 Please do follow the blog hop on to Eimear HERE where fab delights await you,..
A full list of Blogs participating in this month Hop are just below, incase you hit a snag along the way..
Lesley – http://lellyjellys.blogspot.co.uk/2015/08/stampin-creative-blog-hop-summer-lovin.html
Emma – http://www.coastalcrafter.com/summer-lovin/
Kim – http://kimfeecrafter.blogspot.co.uk/2015/07/stampin-creative-blog-hop-july.html
Eimear – http://stampincolour.com/stampin-creative-july-blog-hop-summer-lovin
Mikaela – http://thecraftyoinkpen.blogspot.co.uk/2015/08/stampin-creative-blog-hop-summer-lovin.html
Louise – stampindelight.co.uk/stampin-creative-blog-hop-summer-lovin/
Built for Free Using: My Stampin Blog