Hello there it's that time again,
For the Creative Stampin Blog Hop,
You may have popped here from Mikaela and her fabulous makes if not please pop over to the craftyoinkpen HERE
We have sneak peaks for you, from our new Winter Catty that goes live in my online shop on the 1st of Sept, and it couldn't be more fitting for the kinda weather we are having, my sneak peak is all about Snow, whilst we are have a down pour of rain throughout the country its not that far away from snow to be honest as some of it is freezin cold bucket loads of rain, ..
For my make which happens to be my swap for the Stampin Creative Team Swap, I have used the Flurry of Wishes, see bottom for stamp set it has a matching Punch and is in a Bundle saving 15% so is a fabulous price. i used the smooshing technique again on shimmery card stock you can just about make out the shimmering in the smaller photo, ..
The colour ways is Marina Mist for the smooshing and Night of Navy for the snowflakes, sentiment and card stock, a bit of dazzling diamonds for more sparkle, though its not showing in the photos unfortunately, I threw on a bit of sequins and rhinestones, a very simple make quick and easy for replication of many Crimbo Cards that you may need to send in the festive season….
Hope you like my simple make, don't forget to pop over to Queen Pip to see what fabulous makes Pip has made HERE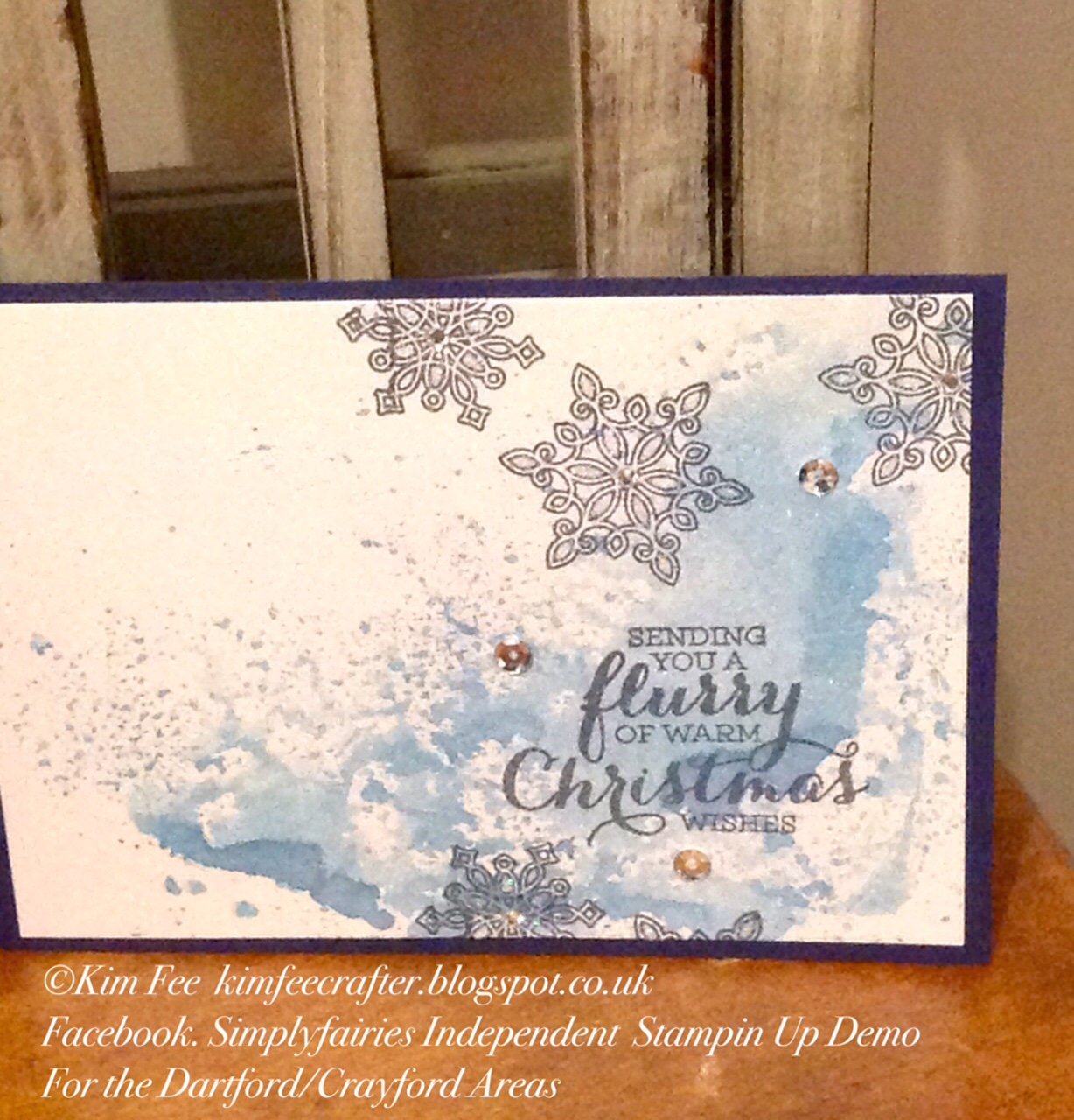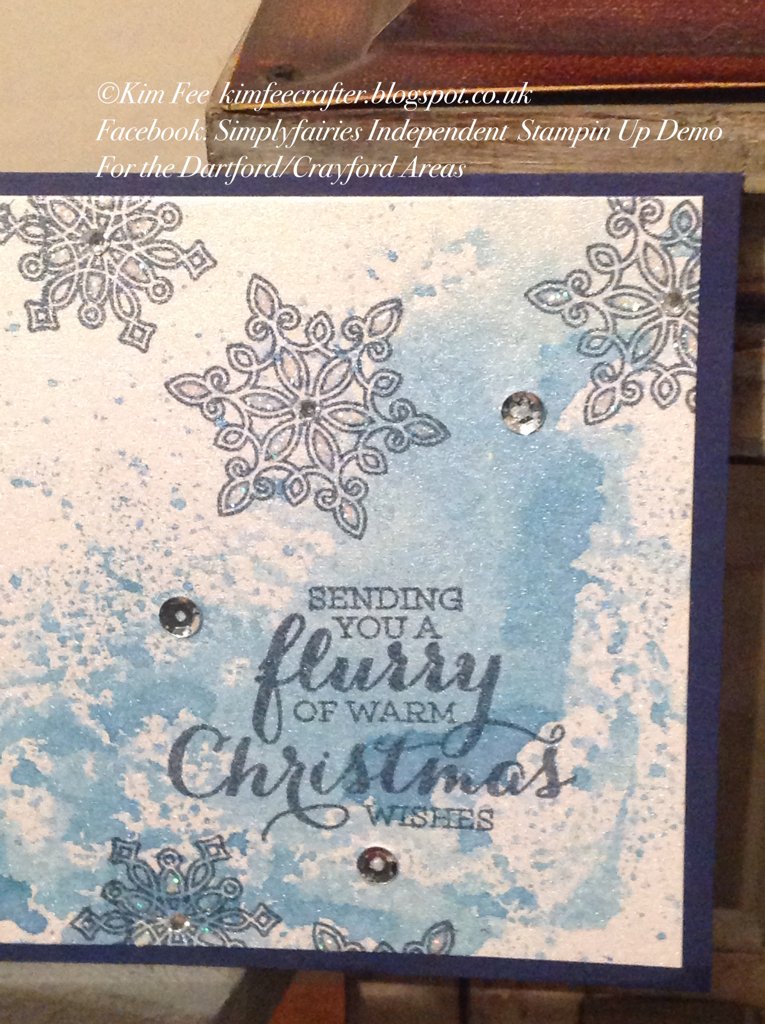 Please click on the blog hop button below to the next blog which should be Queen Pip
Built for Free Using: My Stampin Blog