It's that time of the month for another Stampin Creative Blog Hop, welcome if you have popped over here from Mikaela's blog wasn't Mikaela's HEREcreations fab, the challenge to the team was to use up coming products from the new Stampin Up annual catalogue thats launching 2nd June, wooohoooo
you are in for a treat soooo many fab products to choose from you wont know where to turn,….
Right onto the hop on my pre order I ordered just the new in colour inks, pens and cardstock and a DSP paper pad, I earned free spends ( one of the things I love about Stampin Up is that you can earn freebies) but there was loads on my wish list that wasn't on the pre order list so I am saving my free spends till 2nd June, so for the Blog Hop I was limited somewhat, but that didn't stop me from creating it only set the challenge more for me, and thats what challenges are all about don't you think?
I used the cherry on top DSP and cased a card totally on page 109 of the new catty and made a tiny Jackson bag, whilst the previous Jackson bag was made using a 12×12 sheet this one used a 6×6 sheet from the new size paper pad, I do love making dinky creations.. It stands 1 1/2 inches high not including the handles, I used the Gift Box Punch Board for this….
With these cards I have used the Delightful Dijon and Tip Top Taupe colours with the Petal potpourri , on the 2nd of june you can order from the retiring catty, spring catty and the new annual catty but just for one day only!! Please do follow on the Blog hop to Caro's blog HERE she has some fabulous things to share with you too,..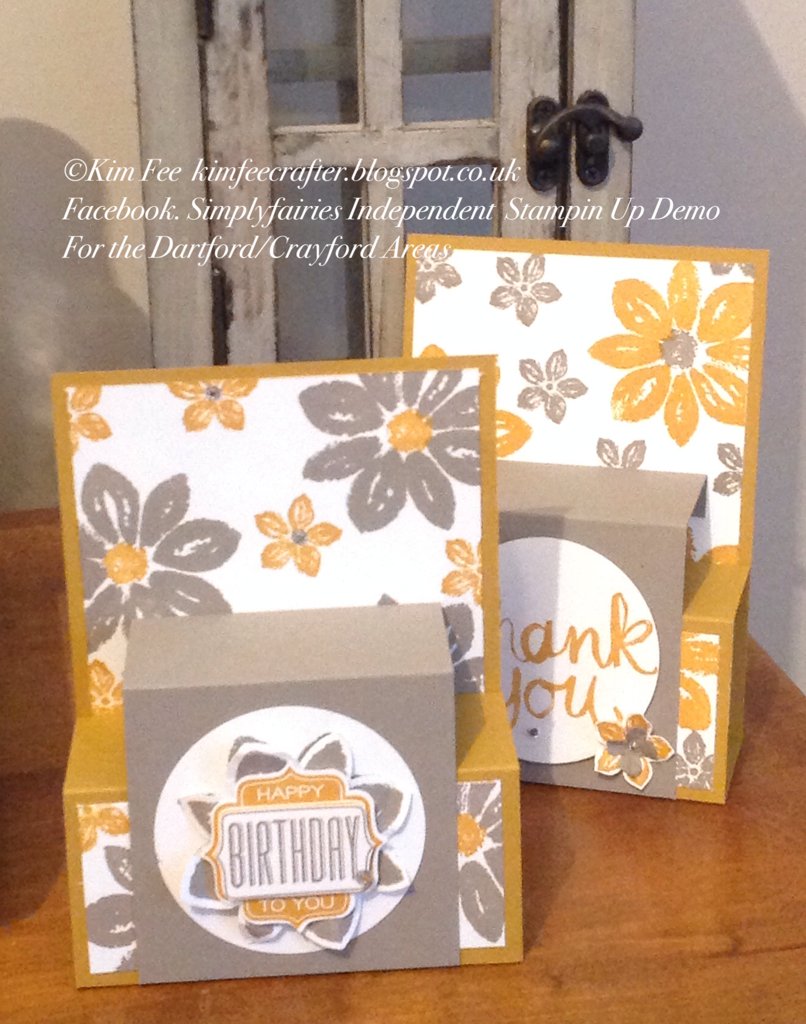 Built for Free Using: My Stampin Blog
Built for Free Using: My Stampin Blog