Hi everyone!
My name is Lesley and I've been invited to guest blog for Kim today.
You may have noticed recent posts on both Kim's facebook page, or my own, advertising our Spring Papercraft Event. We had change things a little as some people wanted to come but weren't available on the Saturday. With this in mind we decided to to a couple of smaller events on different dates. The first took place a couple of weeks ago.
My project was a mini book. Now, I do have to say, this was not my own design. I've had it in 'storage', aka my brain, for ages and can't remember where I originally saw it. In an effort to give credit to the originator I checked out google but there were so many similar mini books I was unable to pin this down.
Here is the front cover…
The DSP throughout is from the Stacked With Love Mat Stack. A bargain – only £6.25 for 48 sheets (each 11.4cm x 16.5cm).
Here are some shots of the inside….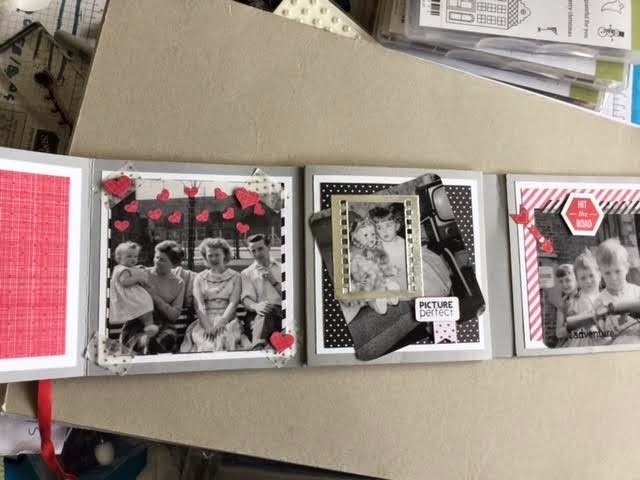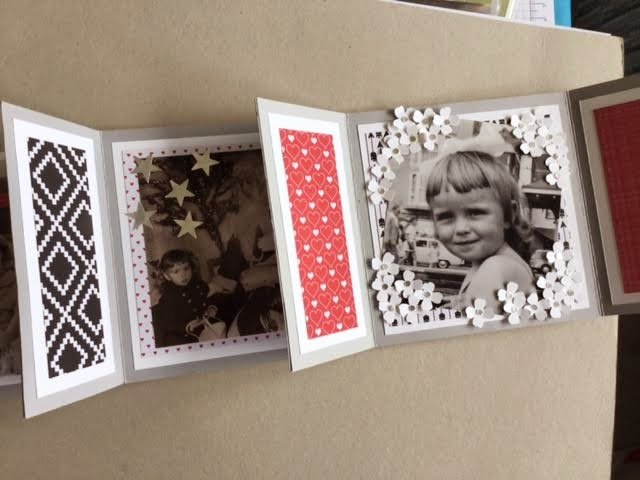 I do hope you've enjoyed a little peep at the project. I know Kim will love to share all the fab things she taught that day too!
Thank you to Kim for letting me join you today and thanks for your company!