Hello There,
Here I am again with another showing of creations using that fab Guy Greetings stamp Set, using all the same ingredients as the last post…
This time I had a vision in my head for the hats stamp, I wanted to make a card with all the hats in the air all tumbling down to earth… Not sure you can see with my photography skills or lack of, but three of the hats have been elevated off the card using a dimensional. and have used brushed gold card stock .
I am really loving this set, albeit it an old fashioned in its design I do think it make a fine card to give to a man,….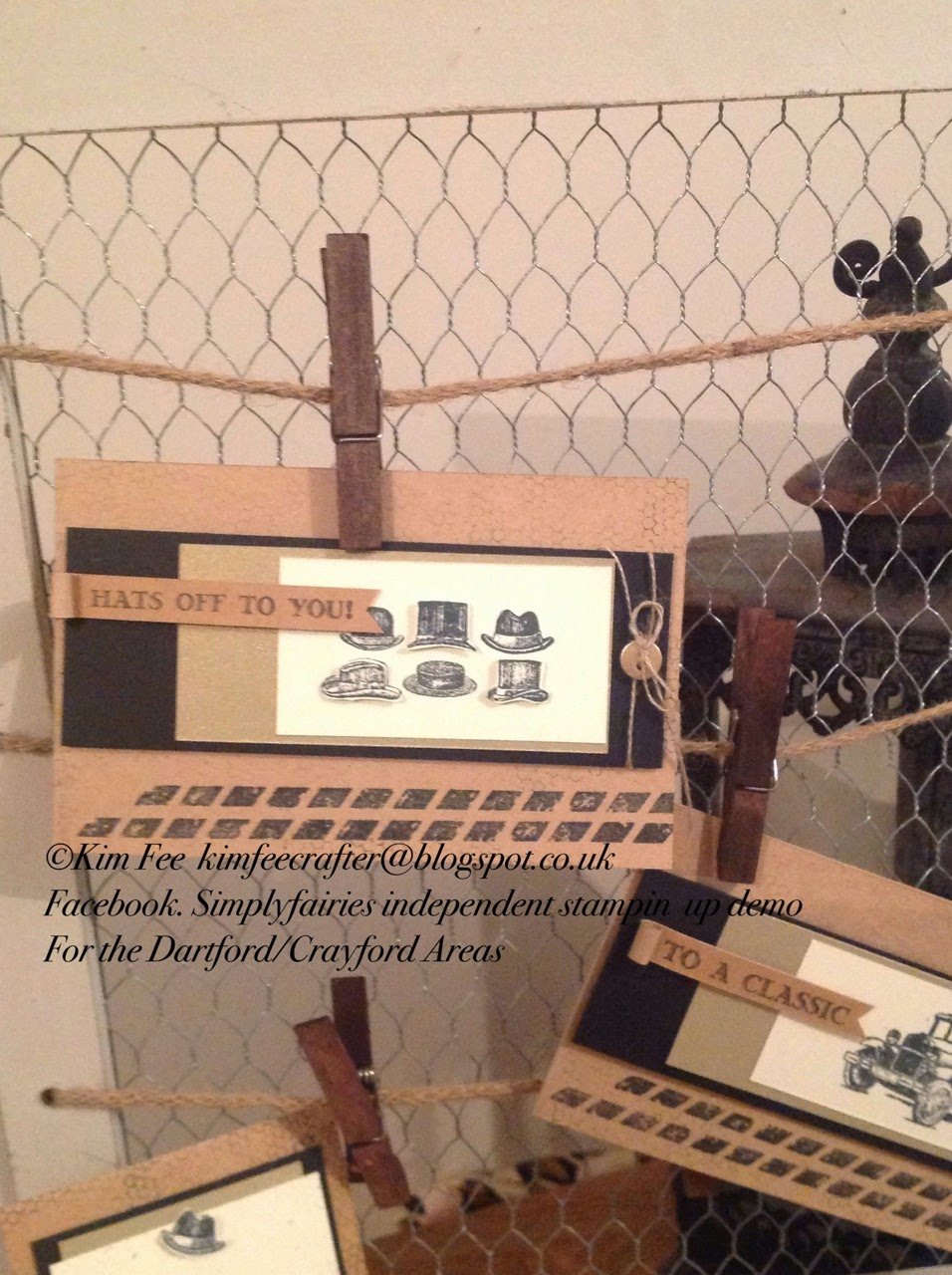 I hope I am inspiring you with these male themed creations, Don't forget to pop back soon for more of these……
Built for Free Using: My Stampin Blog