Stampin Creative Blog Hop, ….
I joined the Stampin Creative team led by my lovely Team Member Louise Sims, this is a monthly Stampin Up Independent Demonstrator Blog Hop and as I said in my last post I am aiming to join in some challenge blogs and February's challenge is a great sketch from Louise, I love the fact we have all interpreted the sketch in different ways…
Thank you for popping over from the lovely Pip over at Queen pip cardsHERE, and when you are done with my projects please do follow on the hop to the lovely emma over at Coastal crafter
I have used the Painted Petals set as I am trying to make lots of creations using this set for an All Day crafting events being held on Saturday the 4th and 25th April in Orpington , I want to have a variety of items on display as this set is its main focal….
I wanted to make a home decor item, and saw some fab box frames in Poundland see below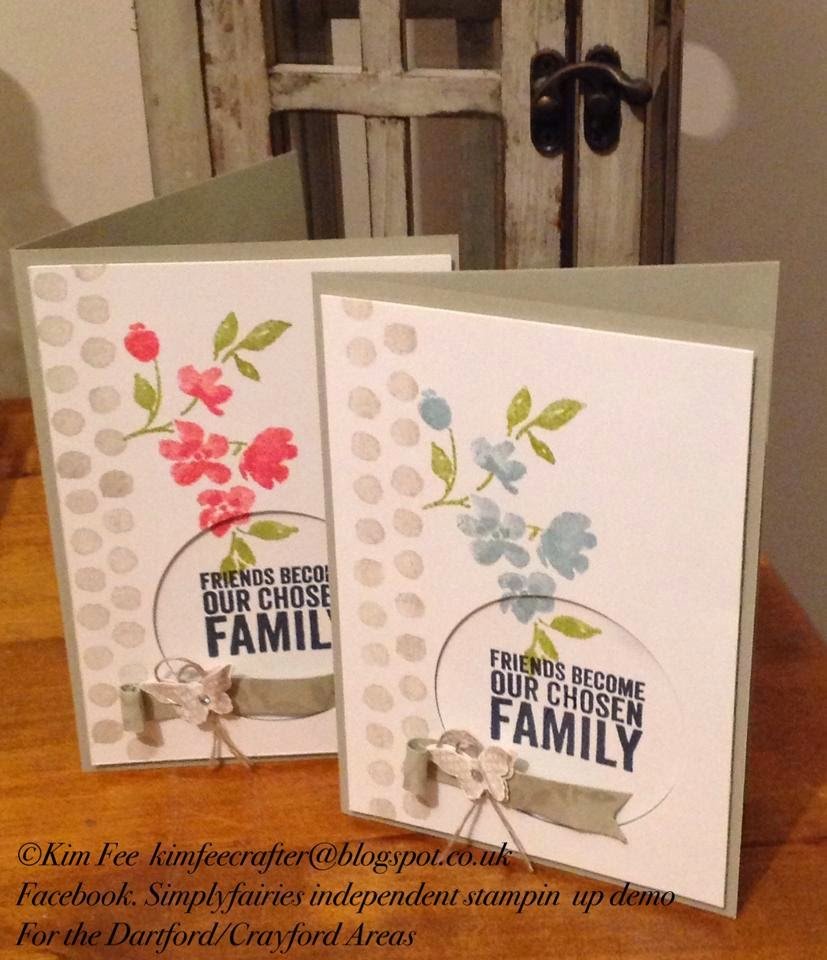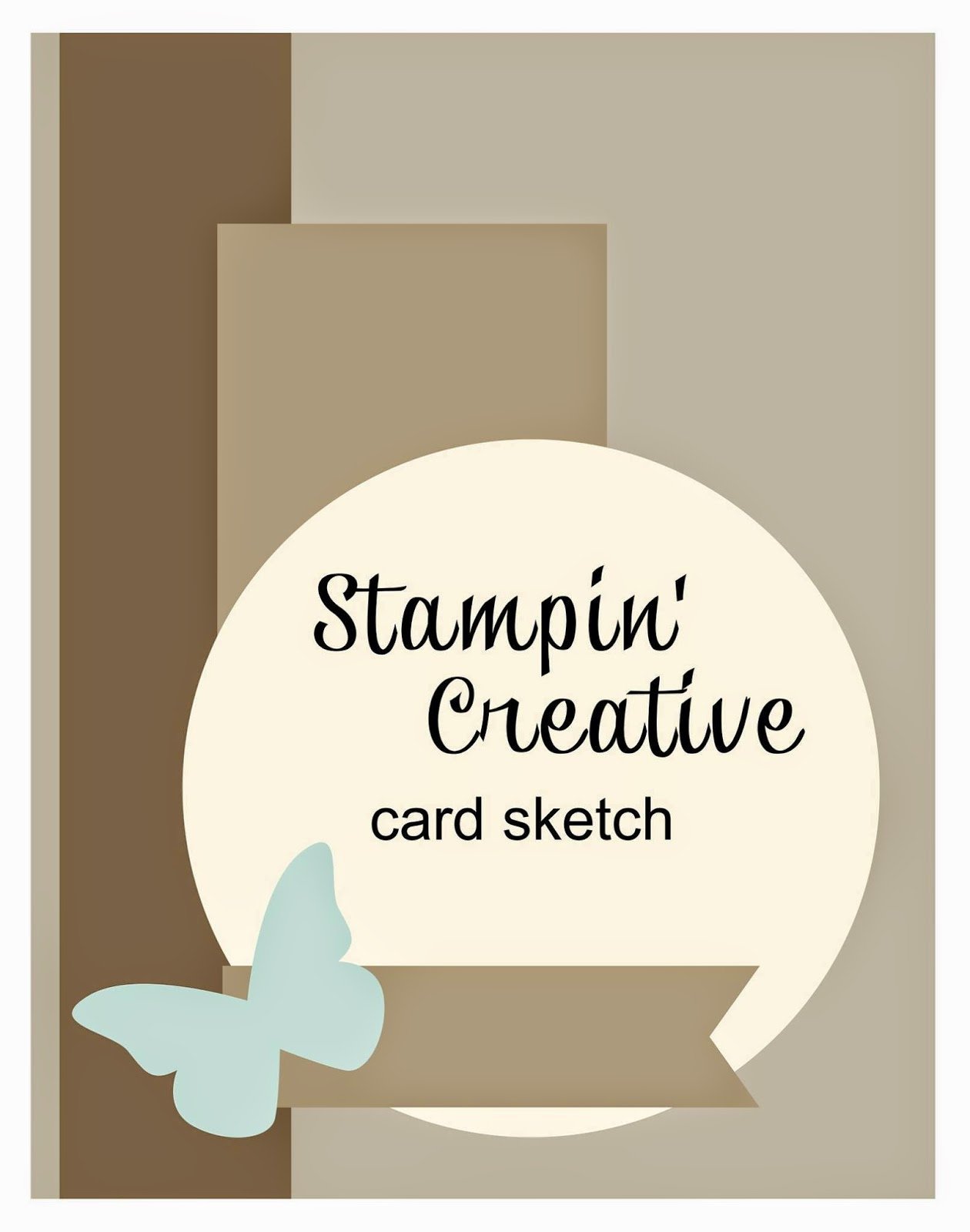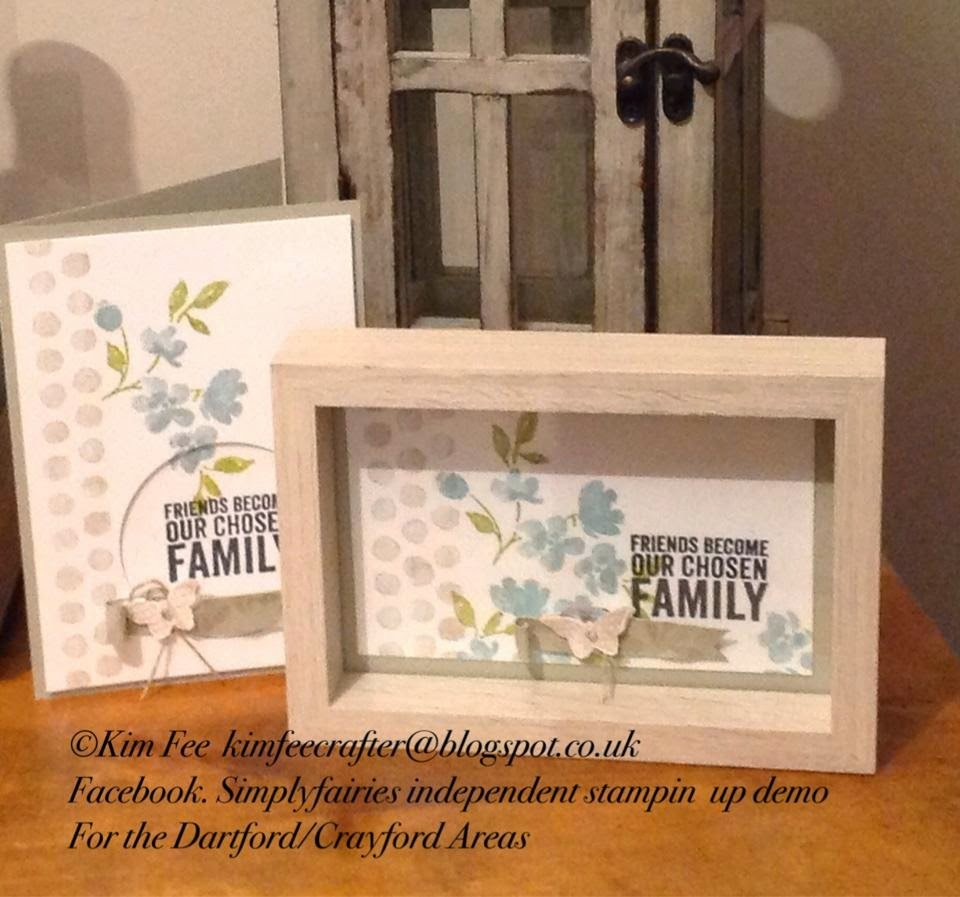 If you would like to come to an All day crafting event please check out my website on the side bar for more details or contact myself on simplyfairies@yahoo.com for more details
I would just love you to come join in the fun…..
Caroline Thomas – http://craftwithcaro.com/…/stampin-creative-february-blog-h…
Mikaela Titheridge – www.thecraftyoinkpen.blogspot.co.uk YOU ARE HERE
Lesley Lendon – http://lellyjellys.blogspot.co.uk/…/stampin-creative-blog-h…
Eimear Carvill – http://stampincolour.com/stampin-creative-february-blog-hop/
Emily Thompson – http://stampinmermaid.blogspot.co.uk/…/stampin-creative-blo…
Pip Todman – www.queenpipcards.com/stampin-creative-sketch-challenge
Kim Fee – http://kimfeecrafter.blogspot.com/…/strawberry-slush-island…
Emma Goddard – http://www.coastalcrafter.com/stampin-creative-blog-hop-february/
Louise Sims – http://stampindelight.co.uk/stampin-creative-blog-hop-butte…