Happy New Year to you all, it's been a long time, … Seems quite odd to say that after my headline of Blessed Easter. We have some fantastic happenings here at Stampin Up, not only have we our annual Stampin Up Sale a Bration where you can earn free product for every £45 you spend , we have a new seasonal mini catty out at the same time how wonderful is that!! I will be loading links to both shortly.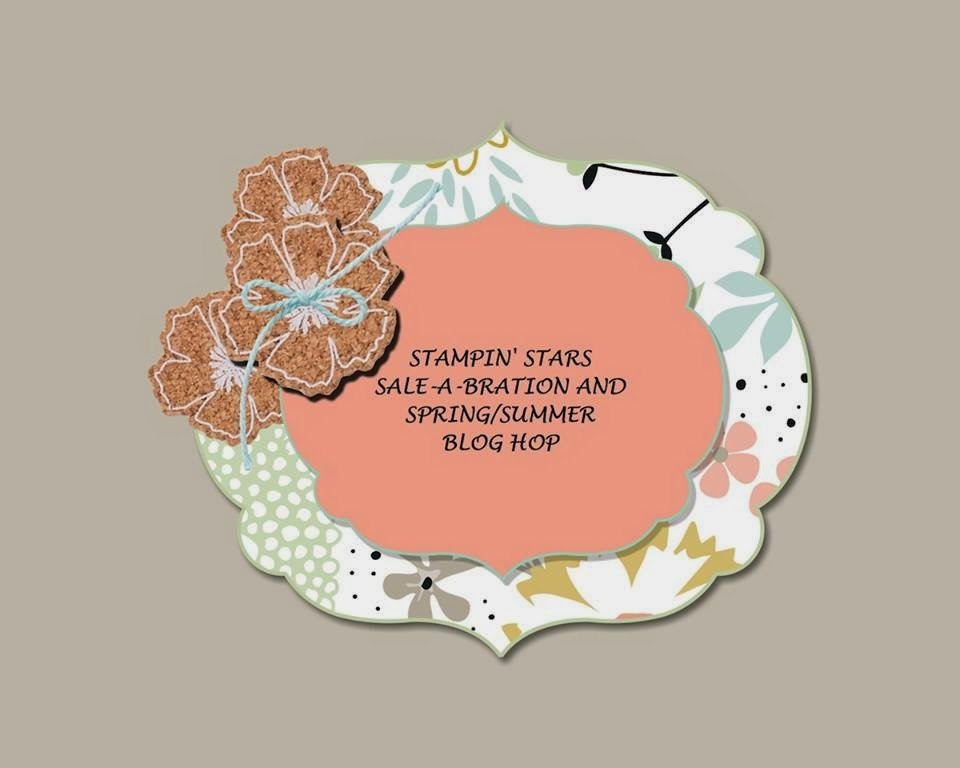 So, our Stampin Stars team headed by Natalie, a few of us have decided to showcase some inspiration for you, in a blog hop. As you know we, as demos – be it business or just buy for yourself hobby demos, get the chance to preorder what we want from the catty's and to earn Sale a Bration items. A great opportunity for us to showcase these new products for you too, … It's hard to choose from such fab items, so inspiration is what we all need don't you think!
Welcome blog hoppers, Cayleigh has such fab inspiration doesn't she, …. thank you Cayleigh ..
We had our team training day Saturday, and I love these events for all the chatter, the make n takes, and best of all the swaps,
My swap used the Blessed Easter single stamp, hence the title!
At a recent class, I demo'd the masking tape technique and got the ladies to have a play themselves, whilst I used the tape as three stripes, my good friend Shirley chose to make a cross design with it, so I cased this design and came up with my swap,
I used gorgeous grunge to help the design along, I was really pleased how it came out, …. Simple, yet stunning,,….
The colours I used were basic black, so saffron, whisper white,….. Shall we take a look….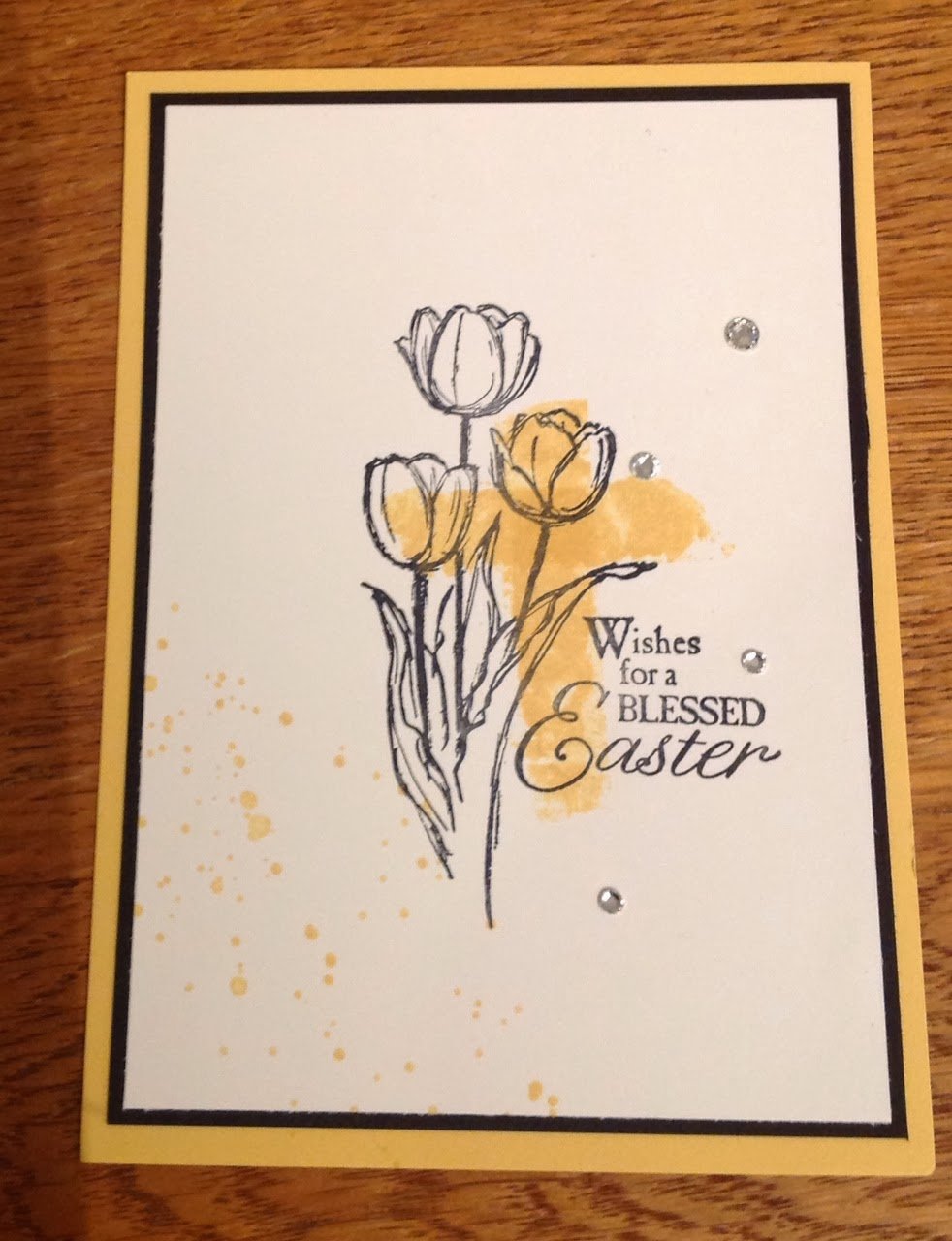 Here is some more swaps from Saturdays team training day, ..
Made by Sarah Lower, Karen Franks, Sue Bridge, Andrea Nichols, Cary Buckham.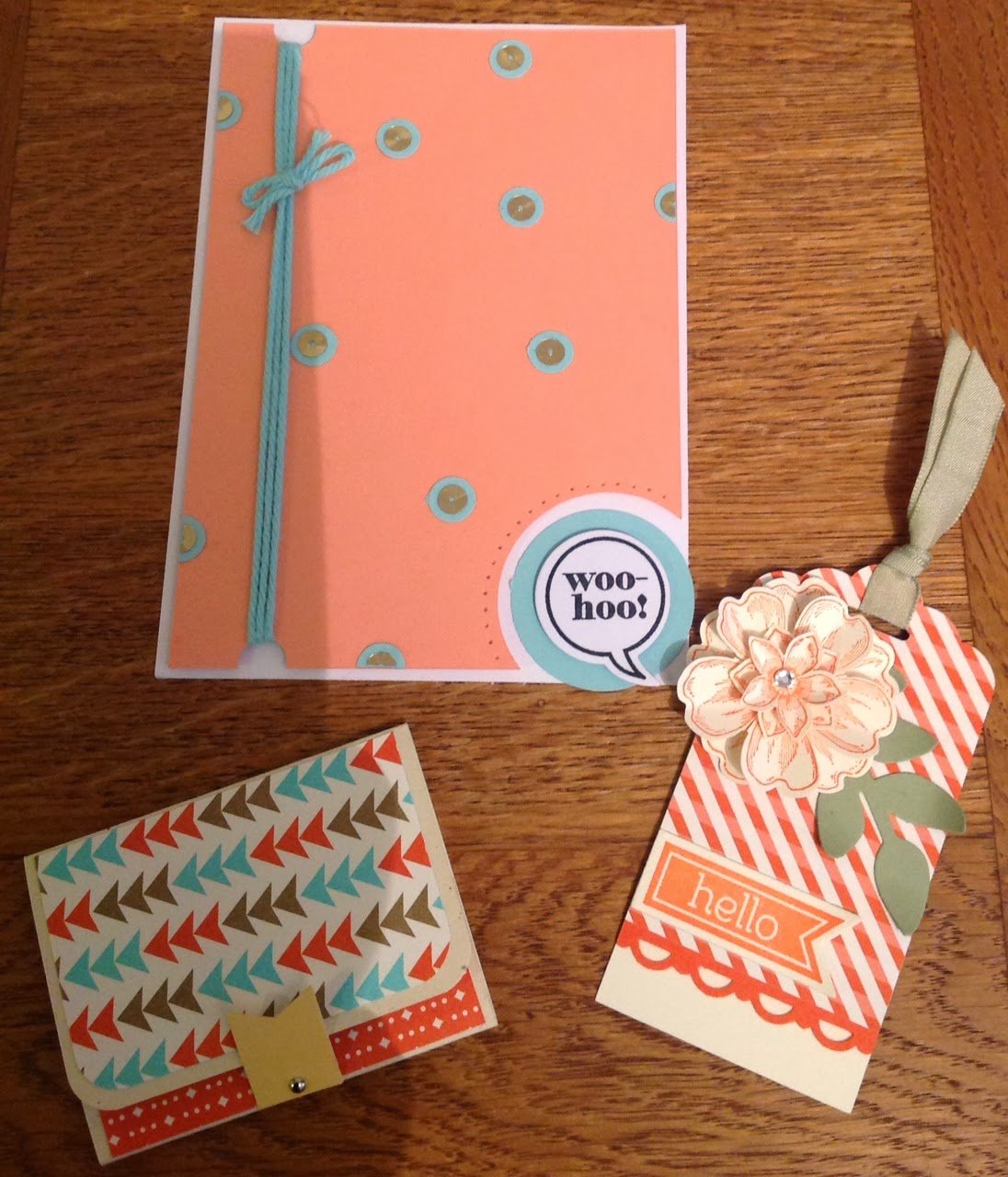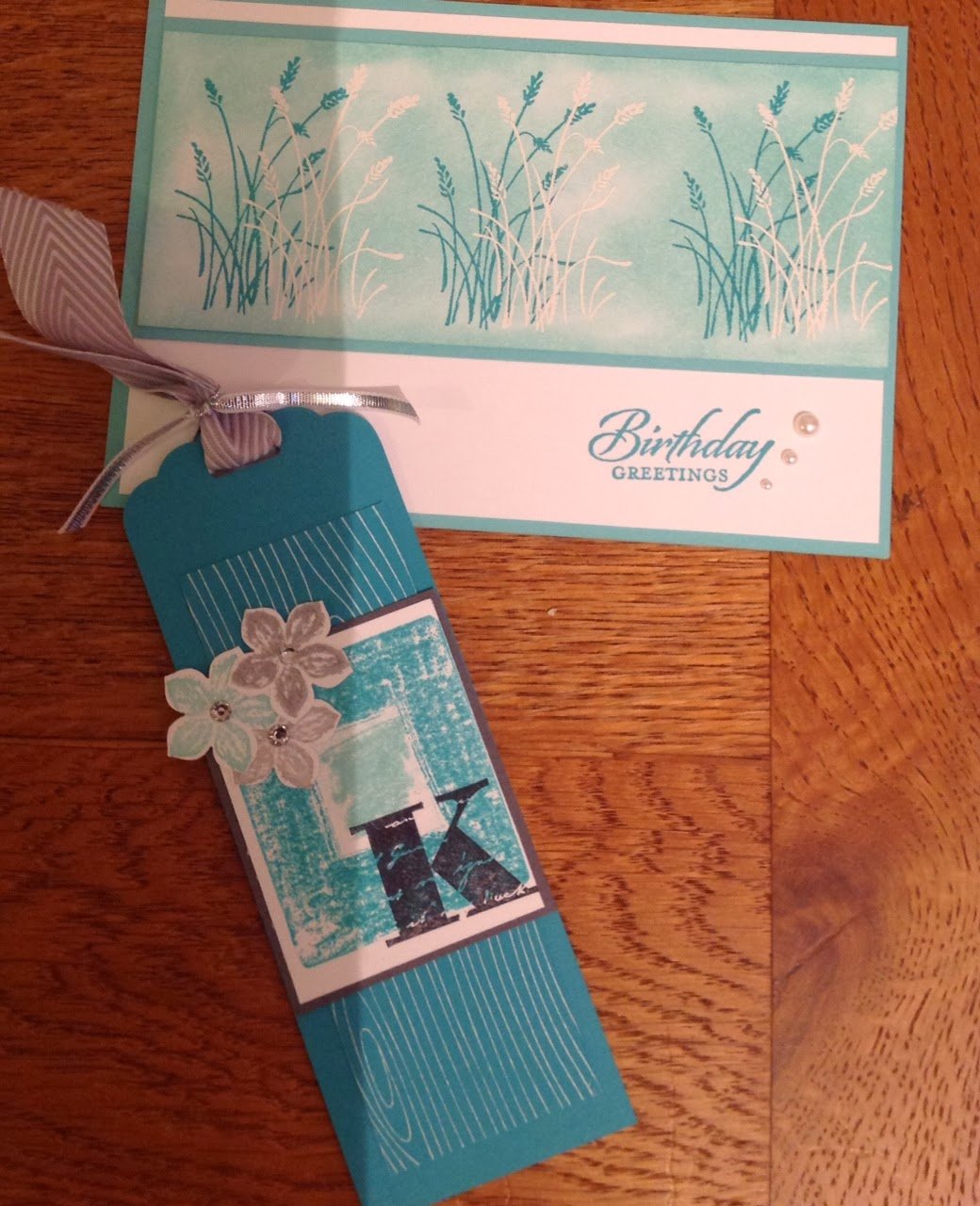 Thanks for stopping by – I hope you enjoyed the visit! Don't forget to carry along the hop to my fab friend Lesley Lendon who is a massive inspiration to me! Use the button below to hop forward.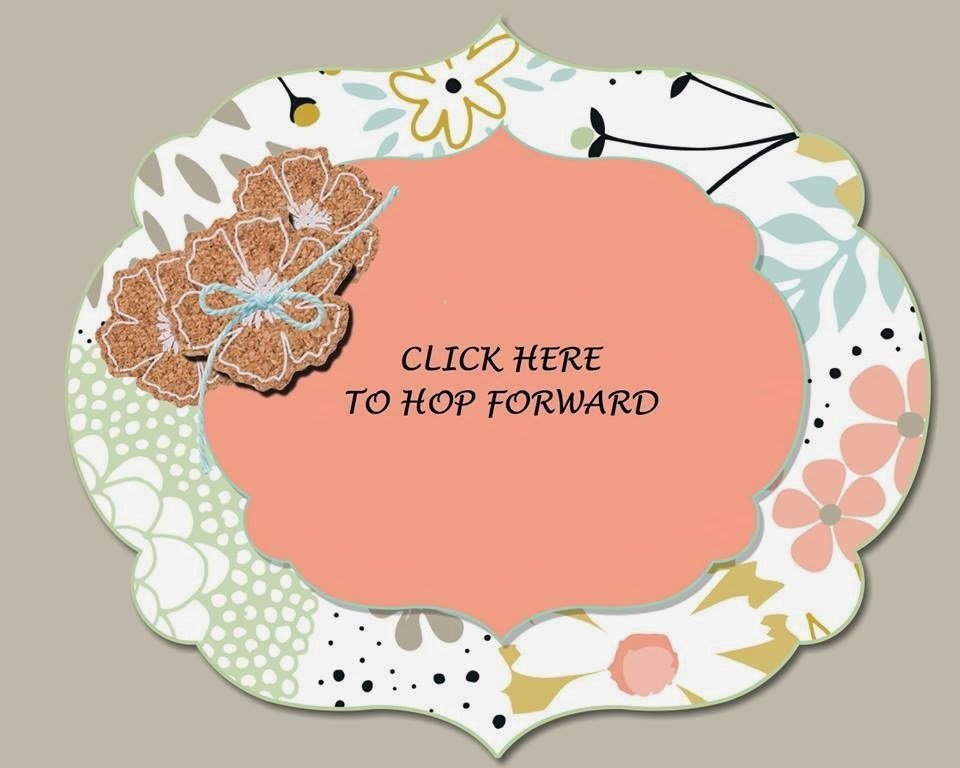 If you missed Cayleigh's lovely blog then use the button below to hop backward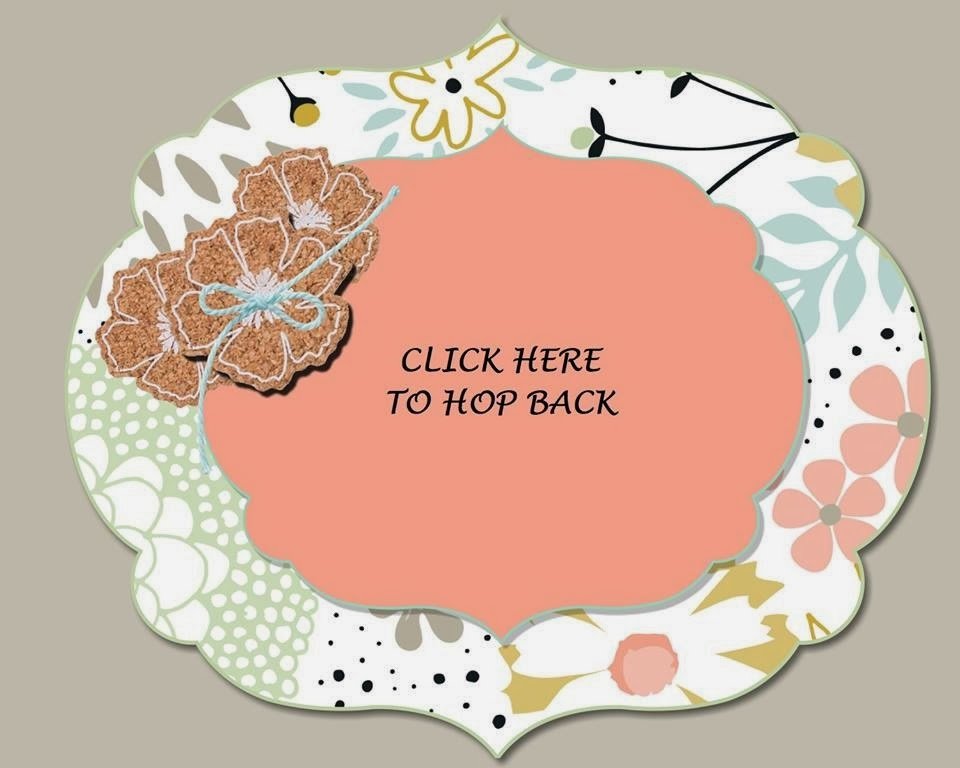 Here is a list of all the bloggers taking part in the hop:
Cayleigh May www.cayleighscards.com
Kim Fee http://kimfeecrafter.blogspot.co.uk/ YOU ARE HERE
Lesley Lendon http://lellyjellys.blogspot.co.uk
Cary Buckham http://2biggirlscrafting.blogspot.co.uk
Nicky Johncock http://nickyjohncock.blogspot.co.uk
Pip Todman http:// www.queenpipcards.co.uk
Christine Widdowson http://www.stampinup.net/esuite/home/diamondstamping/blog
Joanne Penney http://www.toocraftyjo.blogspot.co.uk
Emma Goddard http://coastalcrafter.com
Fiona Whitten http://oakfieldcrafts.blogspot.co.uk