Wow It's been a while, It's been very busy here at the Fee's house, I have been having a shed built, but not Just any ole shed A big shed workshop with Heating, Electric and double glazed windows just to keep the cold out, all I have left to do is have the flooring laid and then my storage units and craft stuff will go in, yiipppeeee!!! I will be doing classes weekly if you are interested do drop me a line!! I do have piccies to share But firstly I wanted to share the good news from Stampin Up..
Also I have been on a secret crafting mission, though I can't share what until the end of the month so keep your eyes peeled, I was quite impressed with myself with what I achieved!
1, The online shopping as recommenced so you can now click over on the right there to my Stampin Up Blog logo or HERE and shop till your hearts content 24 hrs a day, I will be doing a hostess draw very shortly so if you order you could be in with a chance of getting some free products!!
2, MDS My Digital Studio is in the U.K, at £13.95 for the full loaded software it's a real bargain, for all those who love all things digital it certainly is a must, and if there are anyone out there who is just like me PC phobic there is a free version you can try, I tried and I bought If little ole me can use you can too!!
3, we have some fabulous single Christmas Stamp available as of today
I recently had a class and I wanted to share some of what we made using the popular Flower Shop Bundle,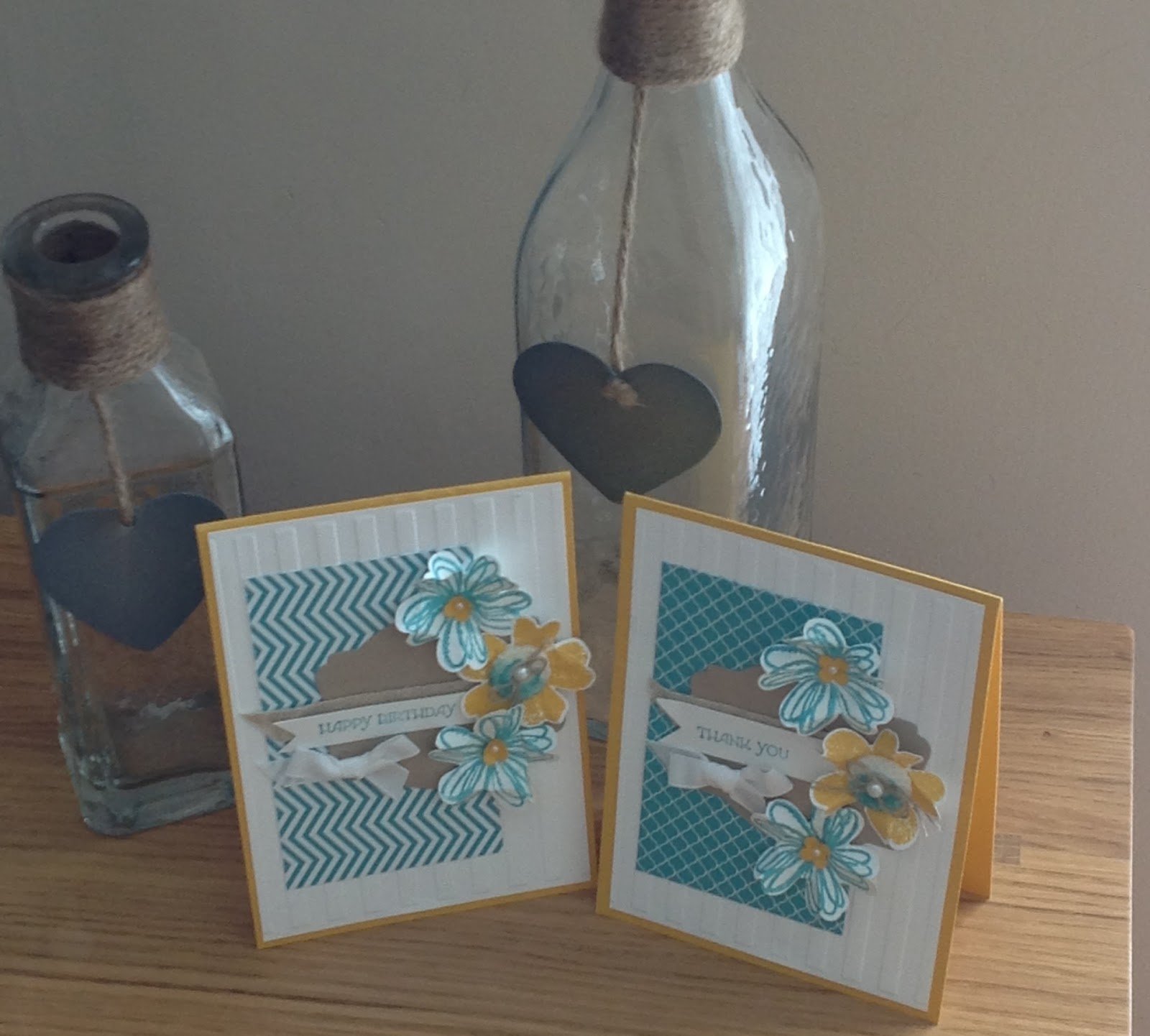 I sooo love the bright colours. and the burlap ribbon under the sentiment!! If you purchase the bundle through me I will send you a kit to make four of these cards Free!! and if you purchase online you will also get a chance you earn some free products too!!
Well there is lots to tell and lots to show so I will be back tomorrow!! Bye bye for now!!