PIMP MY NOTEBOOK!!
Hello and welcome to the Stampin Stars new Stampin Up Catalogue, I follow on the Blog Hop from my wonderful downline Victoria Rogers HERE wowzers is all I can say, I am showcasing the SOHO SUBWAY DEGINER SERIES PAPERS from Stampin Up, and the fabulous new Stamp set Label Love, and they are aptly named for sure as I am in love with these little beggars!! And a set I earned for free the Happy Day Stamp set, Oh I love Stampin Up can you tell, They are accompanied by another new star the Artisan Label , my goodness this catalogue is making my wish bigger and bigger…. I have team old with new and I am liking it very much I have to say!!
I have made a gift set, using a 99p notebook from Sainsbury's, I have kept it fairly simple, stamping the doily style image from the Happy Day set in versamark, two strips of Soho Subway DSP, Cut to a fish tail design, I have punched out a 1 3/4 circle in Island Indigo, Stamped an image from Label Love using Summer Starfruit and Island Indigo marker pens , and finished it off with Stampin Up's Oh so sparklyRhinestones, I think they should be renamed Oh so sparkly rather than basic!! I have made a matching card using Crumb cake card stock, and I pimped a Stampin Up Kraft Box, and finished them off with the vintage brads!!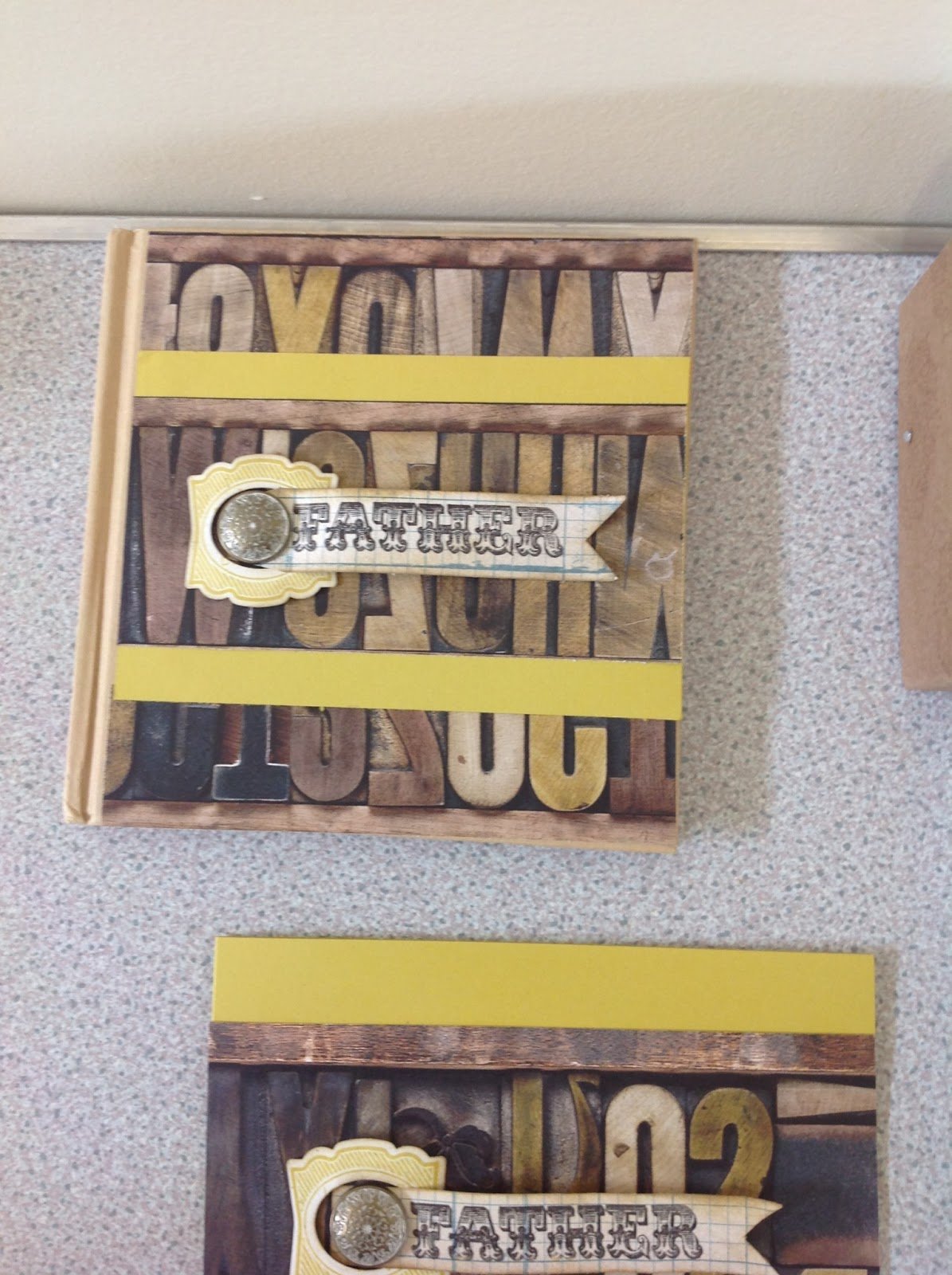 And if you go to the back of the new Stampin Up catalogue you will see MDS, Yes you heard right MDS My Digital Studio!! WOW at£13.95 this little baby is a steal!! The amazing amount of stuff you get with this software magical!!
Now I won't lie to you, I might look like I know what I am doing pc wise but oh oh, I don't I am very technophobe, But this system is superb, I have only had mine a few days and have NEVER done anything like this, I haven't had an amazing amount of time to play around with it, so I just used one of the ready made templates as I wanted to share with you the simplest of things you can do and the wonders you can make with it!
This layout is of me and my best friend Shirley and the girls in the Stampin star team, and that mad piccie on the left is a few of us goofing around in the photo booth that Stampin Up had there and we had a super duper time goofin around in there, when we eventually left the booth there was a long queue of waiting demo's laughing at us!! Oh my I do hope we get to have it at Manchester Convention!!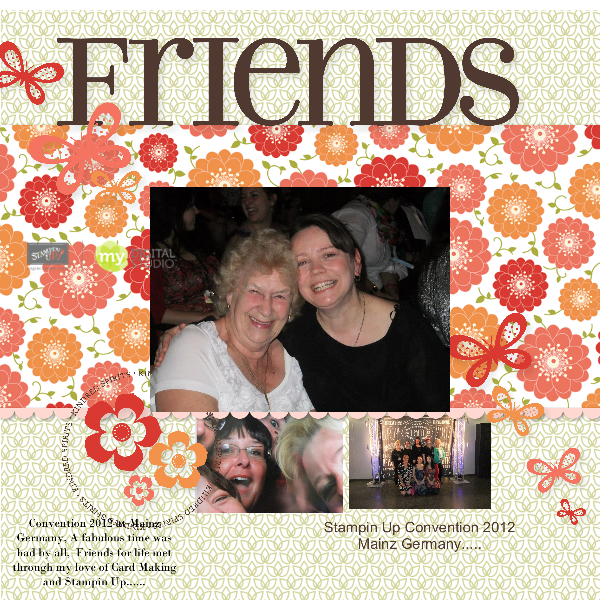 Thanks for popping by, I hope you have enjoyed my creations, please don't be shy, please do leave a comment…
Please continue the hop to the fabulous Nicola Parr's Blog HERE…