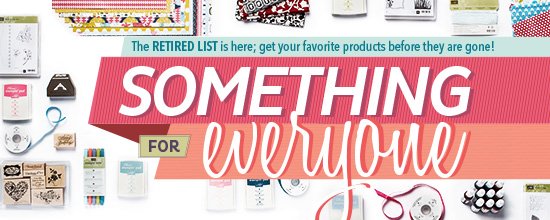 Well if you think that time of year has come round quick, you will indeed be right as this Stampin Up year has ended early here in Europe so that we can catch up with our friends across the pond!!
We have to make way for the new, so therefore we have to weed out the old!! Myself I am NOT happy at some of the items that are retiring, BUT we can't please all, all of the time!!
My fave of all time has to be French Foliage, and only having it a short while I am truly gutted!! BUT theres is more to come with the New Annual catty that arrives in July!!
I have a load of new cattys coming this week, and if you want one NOW and can't wait place an order with me for £25 or more and receive a FREE copy!!
Below are the links to the retired lists, one is for Stamps the other is for accessories, some items have 40% off (red dots)and some have 25% off (orange dots).
You can view the list of Stamps
You can view the list of Accesssories
Do check out the post below showing creations using retiring items, also linked to a blog hop!