Hello there my lovely followers, It's been a while, Pneumonia has wreaked havoc in the Fee houshold these last few weeks, well 5 to be exact, and Poor Paul has been in hospital with it for all 5 weeks, and me I have had it two weeks now, WOW it knocks you out!!
I came down with this within days of doing my Stampin Up stand at Excel so have not been able to show the winner of the Prize draw of Stampin Up products…
Well with out further ado before I show you some creations I made for my alldayer class recently, I shall let you know who the winners are, I decided to pull 3 winners since there were an amazing amount of people there:
The winners are as follows: Andrew Craker from Hampshire, Jan Reeves from Great Dunmow and Lynsey Jackson form Dartford, Well Done to all three your products will with with you shortly!!
Here are a few piccies of the stand, we were 3 deep on the demo table and there was a queue everyday for the make n take, wowzers never in our wildest dreams did we ever think we would see that many people!!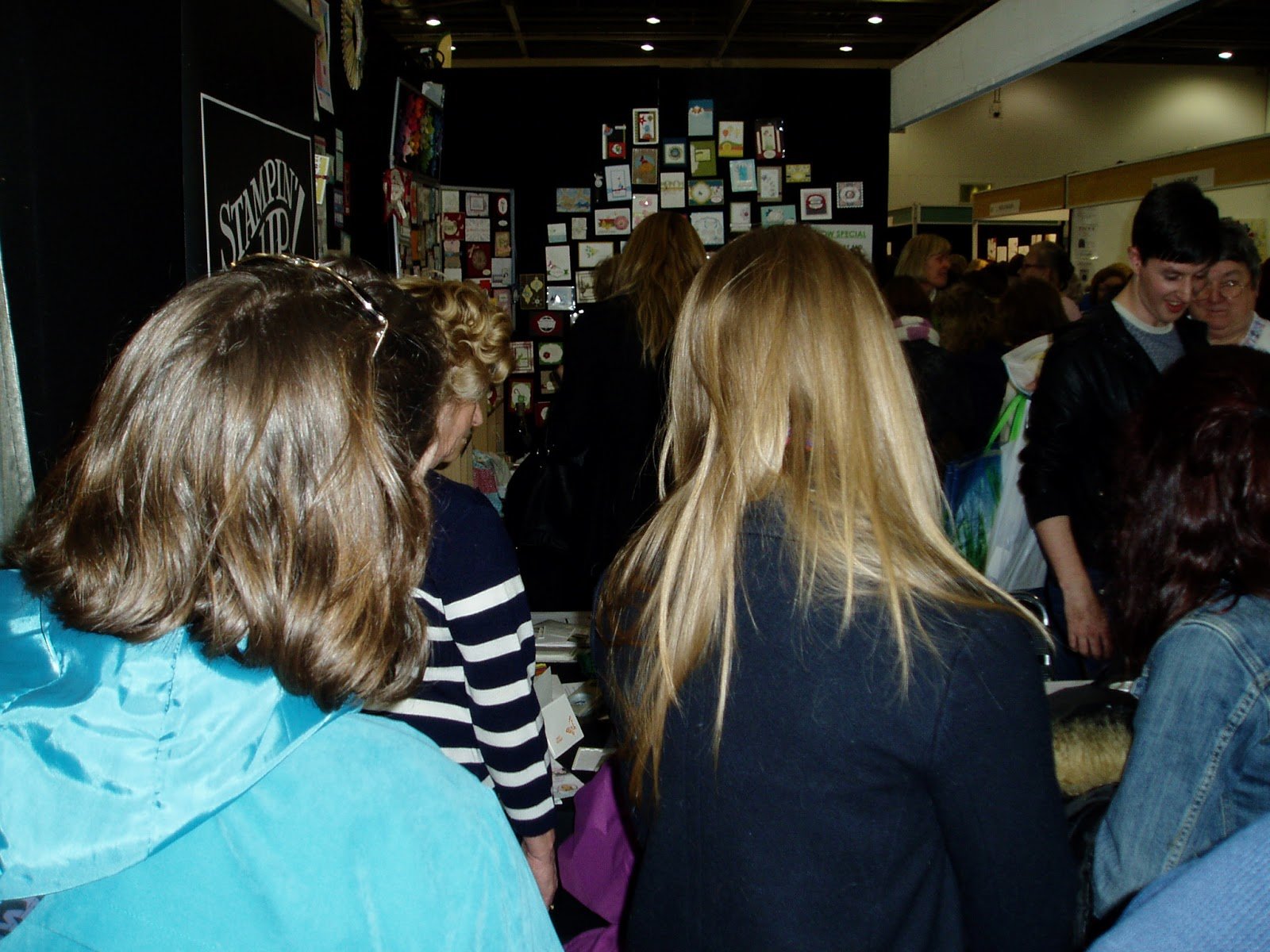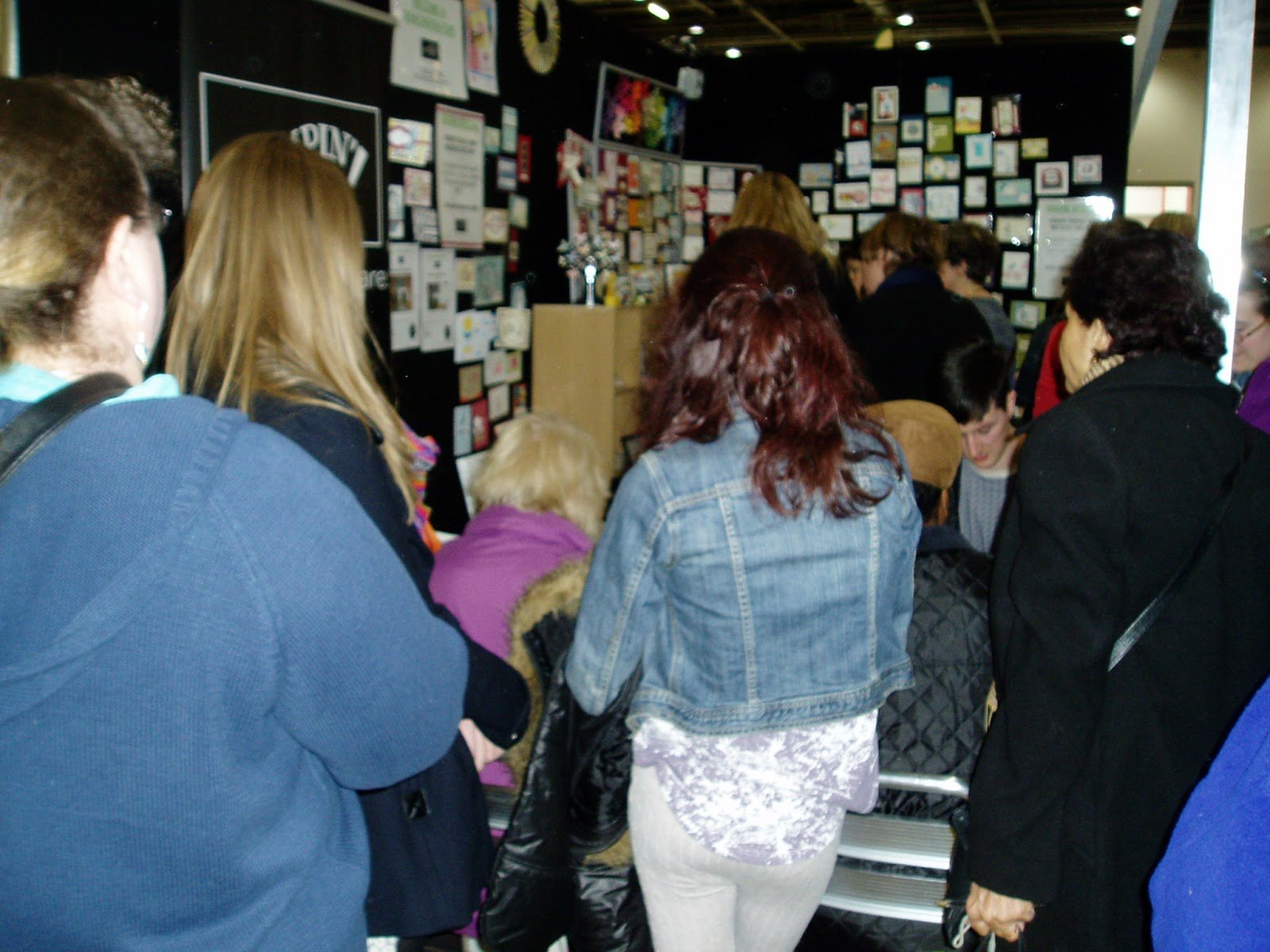 Wasn't it busy!!
Here as promised are a couple of creations we made at my twirly whirly class, using the Stampin Up Pinwheel sizzlits die, and Stampin Up Wishes your way Stamp set! There are more to show but thats for tomorrow….
A card and matching chocolate gift, The papers used are the Patio Party DSP papers, The matching colourways are Summer Starfruit, Midnight Muse from the 2013 incolours, and Natruals Ivory cardstock ! I am selling Kits to make these and others for £30 plus postage, the kits include the Pinwheel sizzlit die, Papers and wishes your way clear mount stamp set! as well as all the cardstock and accessories needed to make the cards, box, calendar Plus photo and instructions for all the projects for the kit! Please email me if you wish to purchase the kit!
Well that's all for now folks see you tomorrow!!