Everytime I think about Sale a bration I think of Kool and the Gang's song and I keep singing it, well murdering it really…lol
Well hasn't it been the longest time, I could not get on my blog and couldn't fathom out why, and this morning realised It don't like chrome!!
How are you all fairing with the snow, it's beginning to become a nusicence with me, my parcels get lost in it, my play dates get cancelled there is no end is there!!
It's that time of year again where Stampin Up celebrate and what a celebration there is, Freebies are on offer and there are 17 free products available to choose from including some favorites from the main catty too!!
I have been having a play, but some I can't show you as I am having one of my alldayers again so if your interested give me a shout, and if you want to join in the fun and live to far you can purchase the kit, which includes plenty of product just let me know!!
I have made some cards using two SAB products The embossing folder and the punch wowzers I love them espesh the iddy biddy punch, that co ordinates with a stamp set from the upcoming spring/summer catty thats just around the corner!! So a couple spring/summer of previews included in this post, I wonder if you can spy them!! AND MY SPECAIL SIGN UP OFFER!!
Right lets give you the info on sale a bration AND MY SPECAIL SIGN UP OFFER!! for the moment then onto the creations!!
Sale-a-bration has arrived … Woo hoo!!
As it's Stampin' Up's 25th anniversary year, it is bigger and better than ever before ….. Double woo hoo!!!

Here's the low down:


AS A CUSTOMER: For every £45 that you spend, you get to pick a Limited Edition Sale-a-bration item for FREE – there are 11 products including stamp sets, patterned paper, ribbon, buttons, an embossing folder, a punch and a card kit.
But not content with spoiling us with so many exclusive products, this year Stampin' Up! have offered 6 products from the Main Catalogue too – cardstock, stamp sets, buttons, Simply Scored Diagonal plate or the Essentials Paper Piercing pack – how fabulous is that?
There are no limits to how many items you can choose i.e. spend £90 get 2 free items, and so on. All stamp sets available in clear or wood mount.
HERE IS WHAT YOU CAN CHOOSE FROM: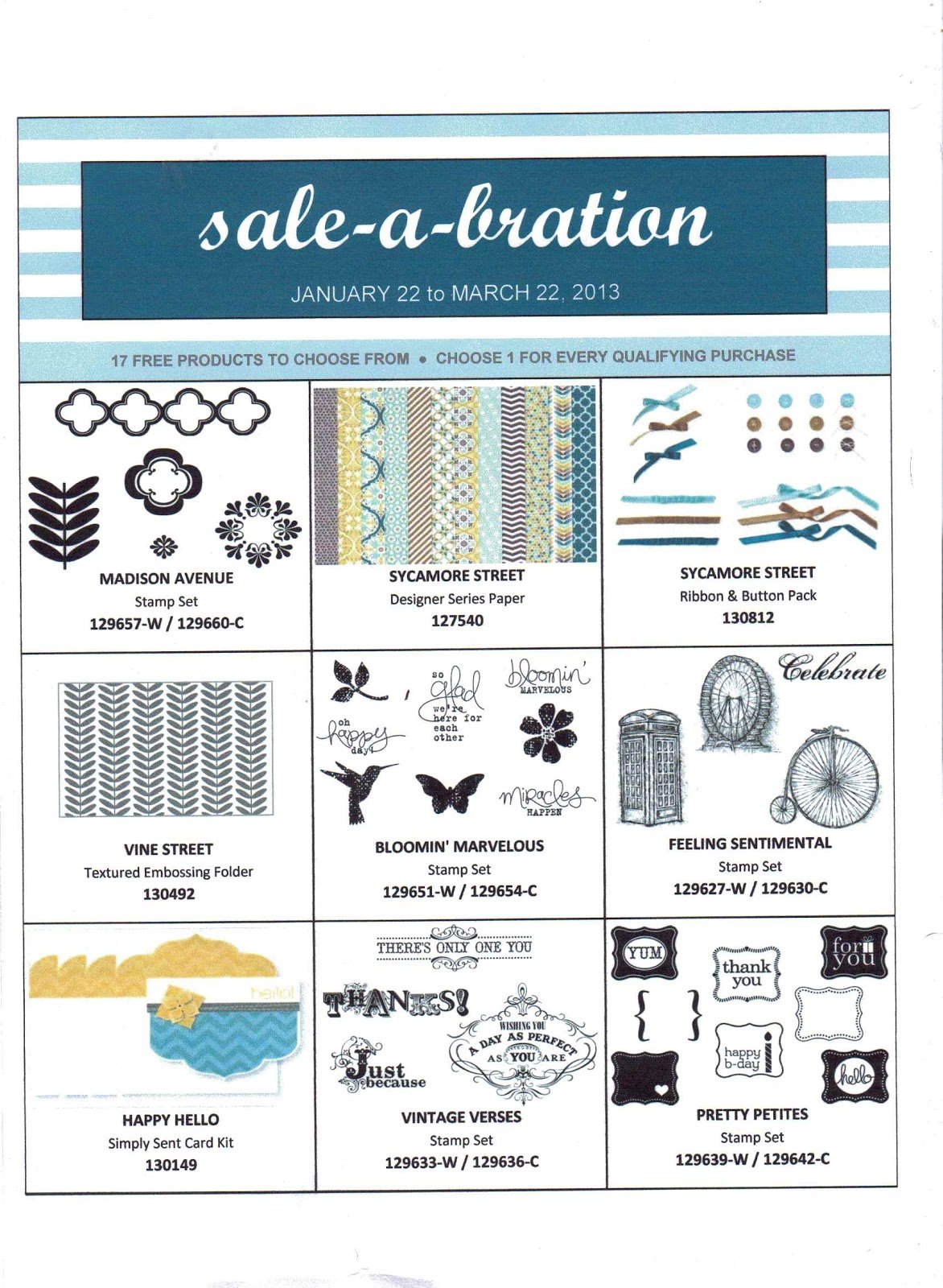 AS A PARTY HOSTESS: You and all your guests get the same offer as a customer – for every £45 spent choose an item for free. In addition to that, if your party order gets to £150, not only do you get the normal £25 of hostess pounds, but you will receive a free pack of Silver Glimmer paper too. If your party order is £300 or more, then you'll also get a free product bundle which includes the Sycamore Street patterned paper, ribbon, buttons and the Madison Avenue stamp set all FREE too!! So if you live in the Kent area, Bluewater, Dartford, Crayford, Bexleyheath, Sidcup, Welling, Eltham or Swanley and surrounding areas contact me to set a date for your party.





AS A NEW MEMBER OF MY STOMPIN FAIRIES: You get to pick an additional 25% extra in your Starter Kit if you join between 22nd January and 22nd March. Yep, pick £162.50 of products for just £99 plus a business pack worth £45 including catalogues – a bargain not to be missed!!! Plus you get a business kit and all the support you require if you want to turn your hobby into an earning! See my Special sign up offer!
You can choose anything you want from any current catalogue as your £162.50 worth of product. There are options for everyone:

Sign up for the kit, get your goodies, no further requirement.
Join to make the most of an ongoing 20% discount on your craft stash for your personal usage and maybe sell to a few of your friends.
Start a business doing any of the following: parties, classes, scrapbook clubs or whatever you choose.

If you want to know what being a Stampin Up demo involves then just shout me. I'm happy to have a no pressure chat with you anytime to discuss the possibilities, but if you can't wait to choose your kit just click on the Join my team tab on the right hand side. MY SPECIAL OFFER FOR JOINING MY TEAM IS THE FABULOUS NEW STAMPIN UP TRIMMER worth £25.95, I only have two left so don't leave it too late!! (This is not a Stampin Up offer it's my personal offer)
Sign up and sell to your friends and earn more freebies!!



I will be placing regular orders throughout the Sale a bration period, so let me know if you want to purchase anything!!
Right now onto my creations, and a snaek peak of my next alldayer, For my Sale a bration cards, I have used the Vine Street embossing folder and the Petite Curly Label (which co ordinates nicely with our Larger Curly label on page 182 or our main catty, Doesn't the embossing folder remind you of the Orla Kiely designs, I LOVE it!! I used our new in colours and the matching ribbon!! and the itty bitty punch pack. Oh is that another ickle punch I see on the baby card, I hear you say!!!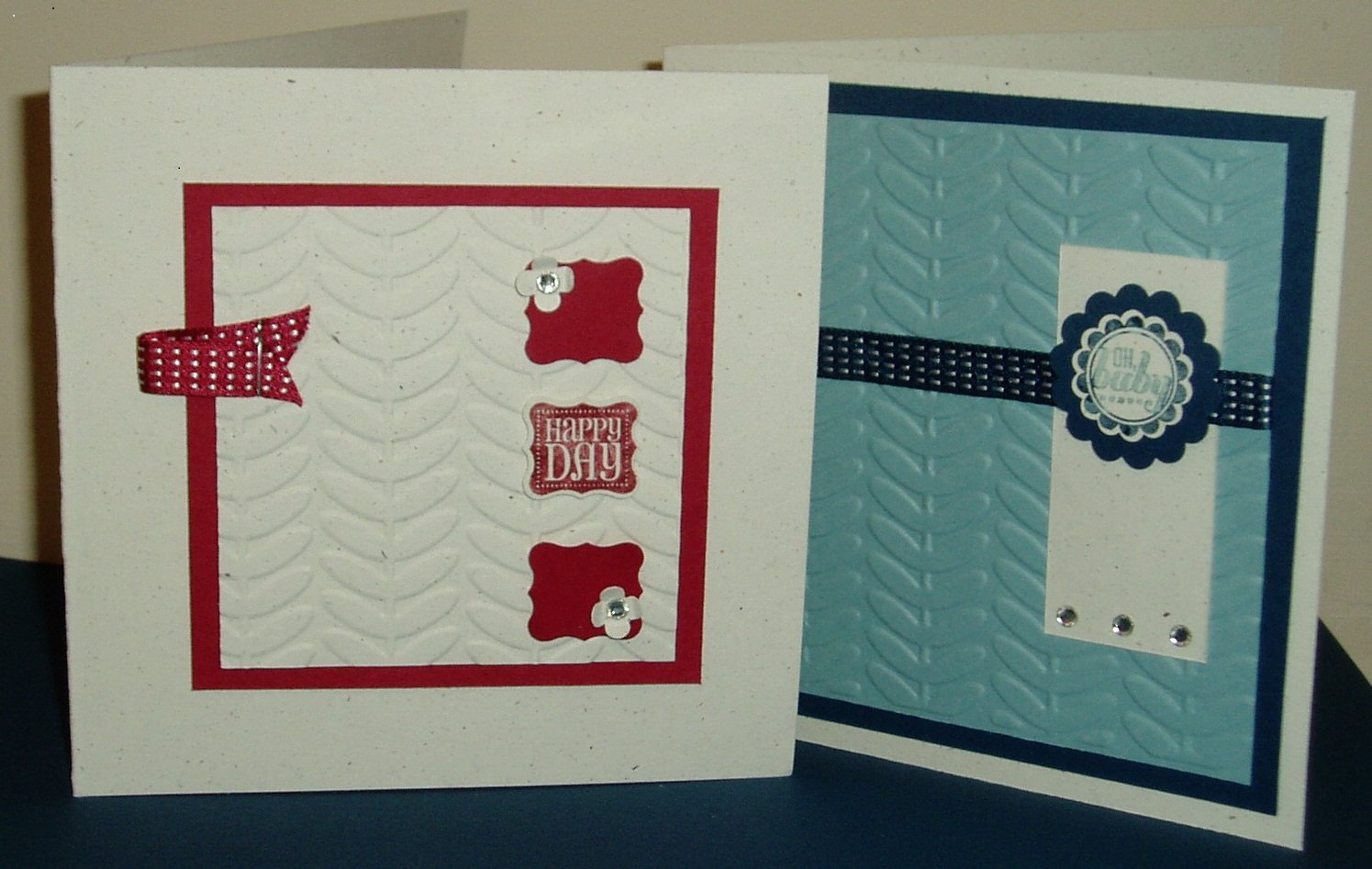 Very simple indeed!!
Now for a sneak peak of my alldayer class, that includes lunch within the price as well as a fabulous goodie bag!!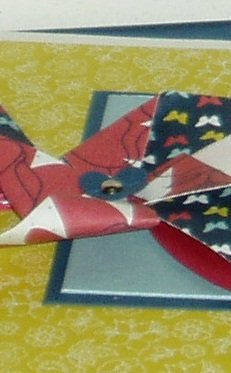 Well thats all from me today, I will have loads to share with you, from all of the sale a bration freebies so do pop by again soon!!