with BEST magazine, Out in the shops now is BEST magazines Christmas Edition called BEST Christmas ever !! On the front is a Christmas Wreath and The best of British Bakers Mary Berry and Paul Hollywood! And there on page 26 is a double spread feature of me and my life as a carer dealing with Stroke!! and of course Stampin Up….
I feel very proud even though I don't look too great in there, it was all very rushed and all very Eau Naturael I have to say…. I came across the Best magazine Ladies at the Bluewater craft show, they had a stand and was doing free make up makeovers and , the eve of the show Stamford my Staffie and I had collided and I ended up with a juicy Black eye, I asked the girls could they make me look Human again…lol and a fabulous job was done!! I had to have this done evryday for the four day show and we got talking crafts as you do and they asked me how did I get into card making??
Well pop to your local shop and read my story, I hope that it inspires Carers like myself to never give up Hope even when your worst nightmare comes and visits you, and that Card making was in fact my lifeline..
Here is a sample of the page and also some of the projects in the picture, using that lush velvet Acetate from the paper pack in the Winter Catalogue…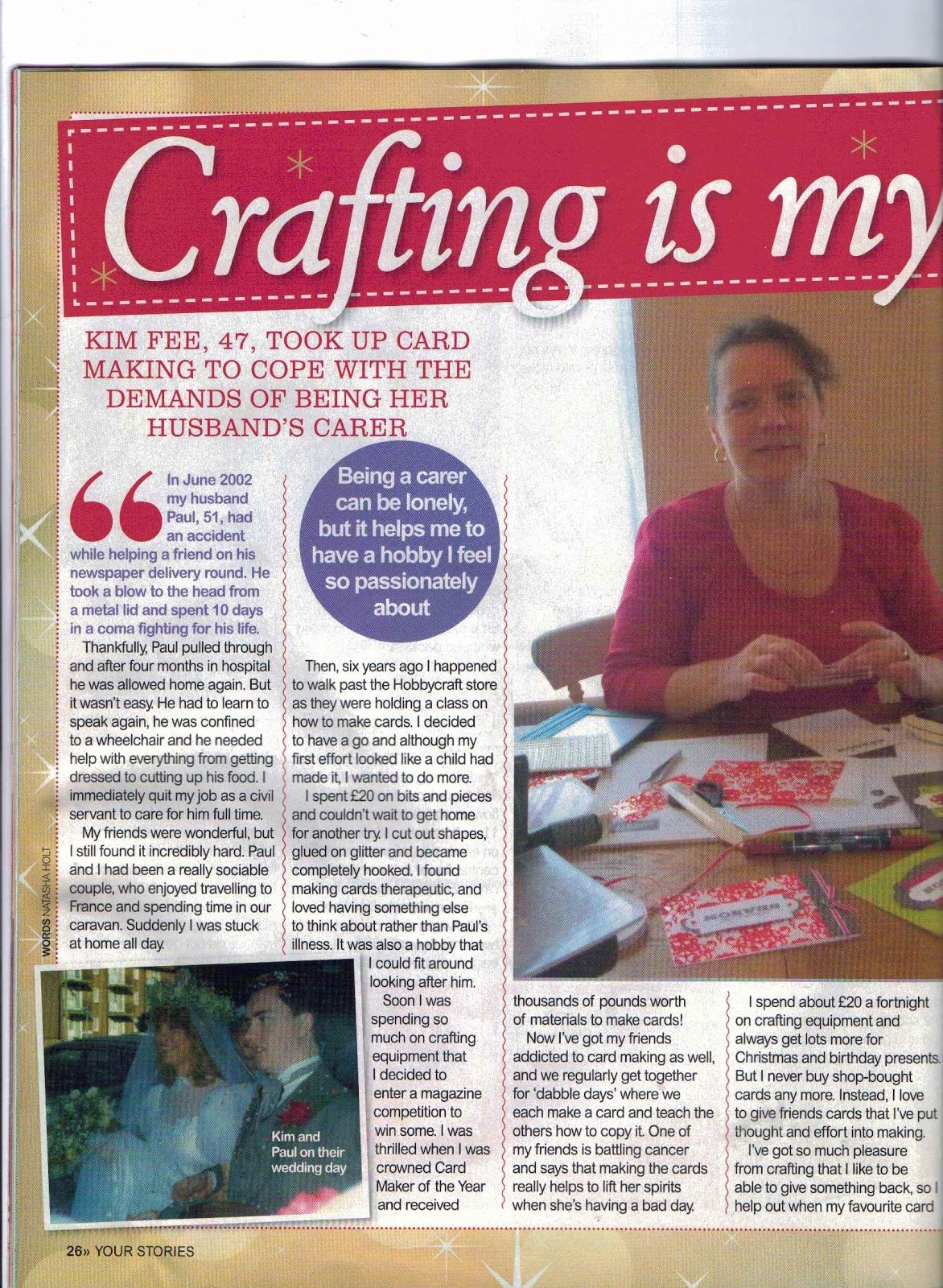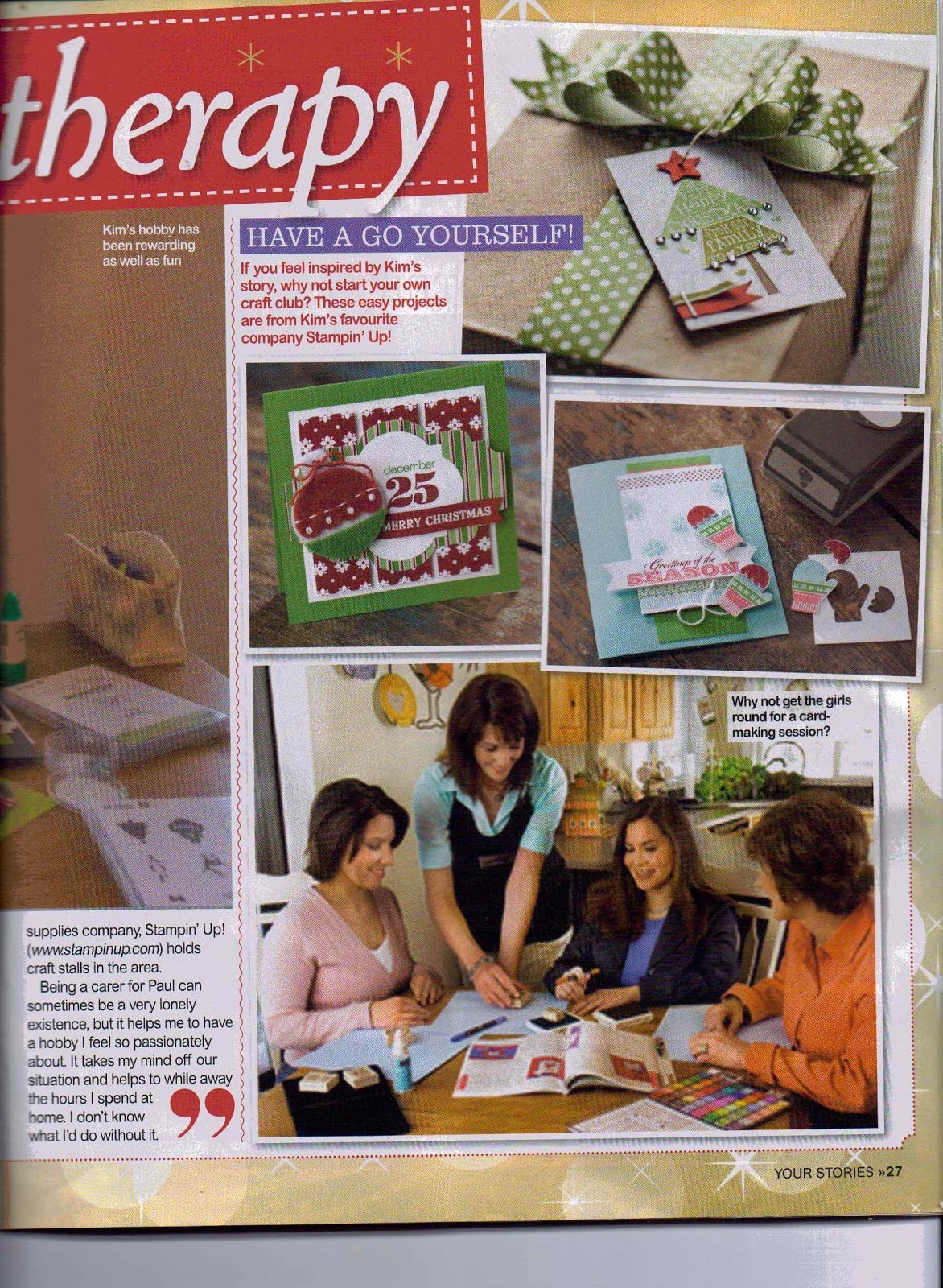 I have kept these simple, I wanted to show that not much is needed to make stunning cards, Just a Sentiment from the Greetings of the season stamp set from Stampin Up , Those fabulous metal ribbon sliders, very popular in class, I used the woodgrain folder for the green card, I used the new framelits from the Annual Catty, and I used a permanent marker on our beautiful sparkilng like no one else's Rhinestones to change the colour to match the velvet Acetate
I am proud to be a Carer and I am Proud to have met Stampin Up and the people I have met along the way in my Journey into Card making, I have made the very BEST (pardon the pun!!) of friends and my closest I am taking with me to convention in Germany this year, we will have a ball of a time I just know!!
If you wish to join me in my Stampin Up journey please do give me a shout, we are a wonderful bunch and for £99 you will receive goods of your choice to the value of £130 plus a buisness pack that includes 8 annual catalogues to help you along in your journey, and this month and next purchase the kit and you could recieve a pack os DSP paper once a month for the next 6 months totalling £60 worth of DSP paper, How cool is that!!
If I have inspired you please do let me know!!
Kim x