Olympic crazy, I for one can't stop watching these Olympics, well I can't go anywhere as One I live on top of Olympic land the Traffic over here is mad, and Two my Poor car has been put of action for a few weeks now, and after having a dang in my Mum's car yesterday, I think I will give up the driving for the mo and just sit and enjoy the rest of the Olympics in comfort of my own seatee….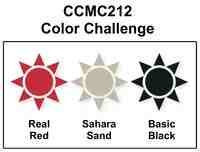 Now today I made a card using Create with Connie and Mary's challenge HERE this which is use Real Red, Saraha Sand and Black, coupled with Mojo Monday's 253 Sketch this week HERE……
Now I am not sure I like the card I created, I love the colours, But I struggled somewhat with the Sketch, but then that's what challenge should be all about, taking you out of your comfort zone..
I used the Stampin Up Delightful Dozen stamp set again, I kept it simple and as I wanted a card that was more male orientated than female, I substituted the Ribbon and bow for a strip of card stock and brads. I used the Stampin Up Marvelous Markers again, so perfect for this type of stamp design…..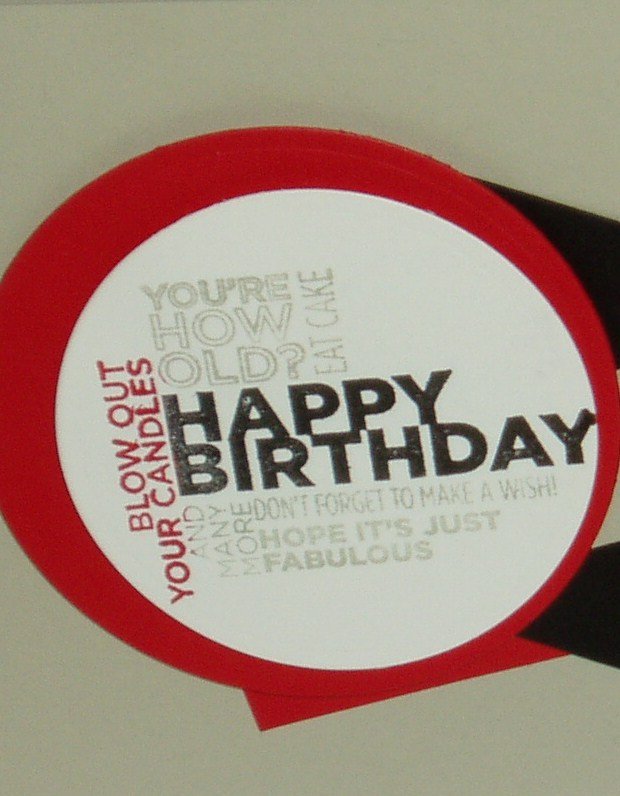 Thanks for popping by, Happy days!!