Hello there, Today we have the Olympic Torch coming to town, The celebrations are in our local Park, Danson park which is just across the road to us, we can hear everything that goes on in there!! But this morning it's so eerily quiet, the Calm before the storm!!
Today's card reflects the celebrations to come, Balloons galore, and a challenge with Connie and Mary HERE…. It's a colour challenge and as soon as I saw this challenge I knew instantly what stamp set I was going to use…. Up, up and away is a fabulous stamp set…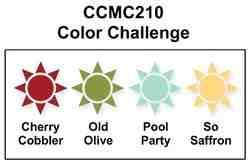 I was asked by Natalie O'shea my upline to demo this Triple Time Stamping Technique to my fellow Stampin Up Demo's at our Training yesterday and I find it always gets a Wow!! So Thank you Dawn O'sheaske for getting me addicted to this technique,… I always love these sessions, spending all day gabbing and creating with like minded people and coming back with lots of fabulous swaps for my Display boards…..
Hope you enjoyed
Thanks for taking the time to pop by…….