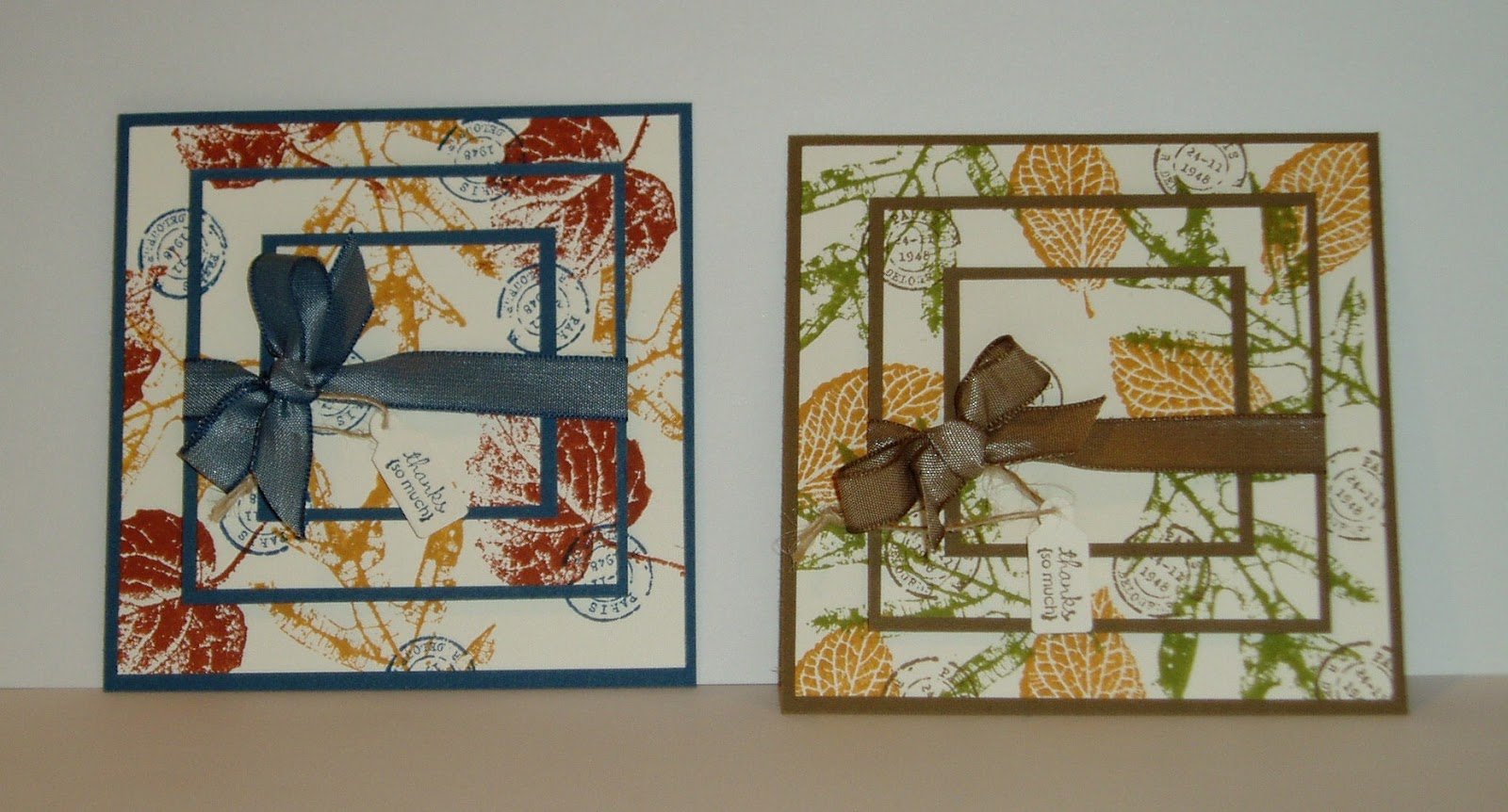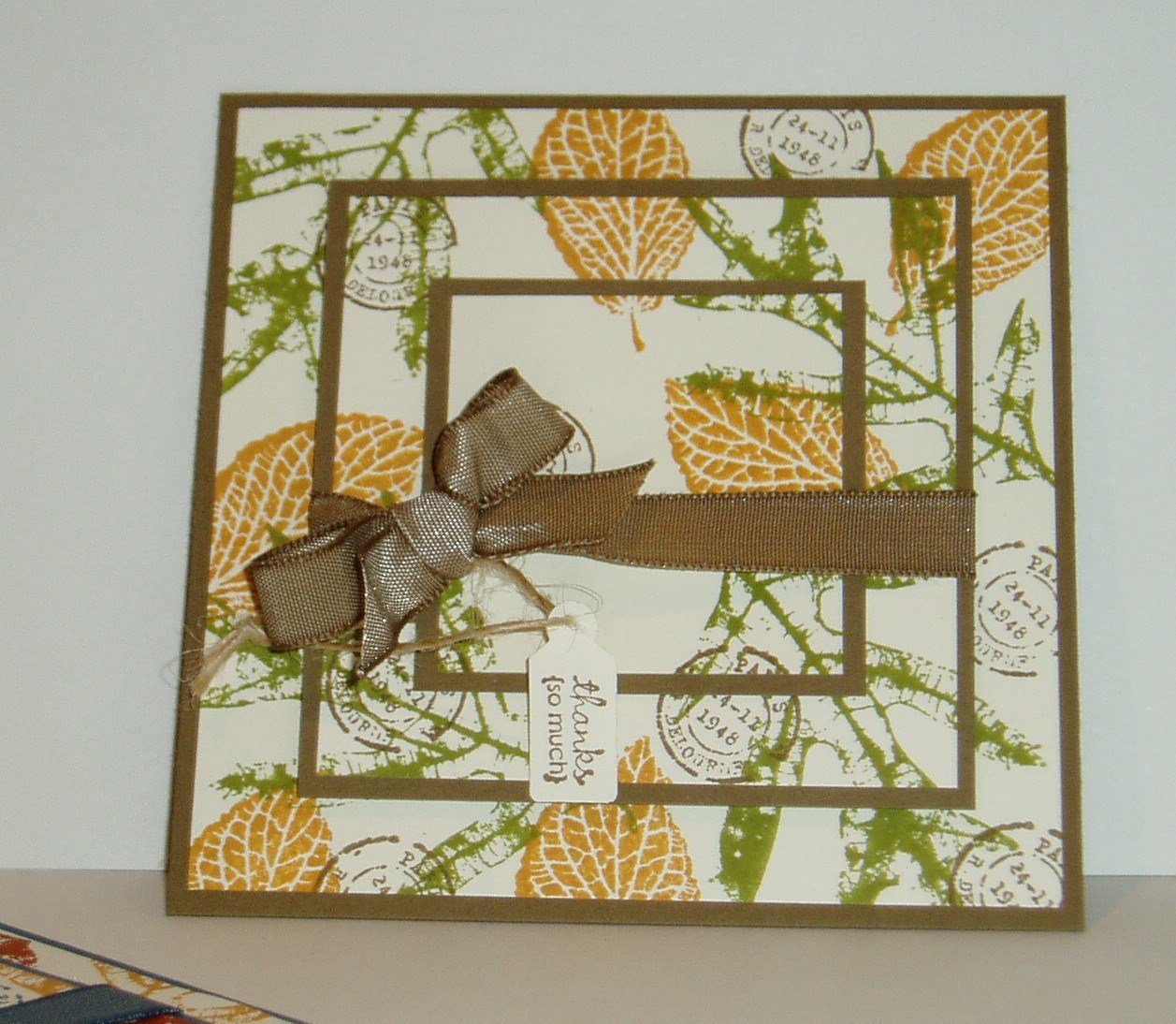 Today I am sharing some Swaps that I am making for our team training on Saturday with Natalie, I have used a technique I saw on Dawns Olchefske's blog, I cased her card for a Birthday card I sent Natalie and she adored it and asked me to do some thing for training incorporating this technique!!
I love the French foliage set its so useful, and I love the colour ways it conjures up, I have done two different colours ways, and I know the girls won't thank me for it when they have to choose!…lol I am soooo wicked!! But they love me!!
We always have a fabulous time at training , catching up giggling and of course the all important creating!! The fabulous swaps you come away with always blows me away…
If you would like to join our growing team of demonstrators then NOW is the time to join! There are many positive reasons for joining in July!
You would have until the end of December to meet your first sales target of £270
You would be able to pre-order items from the NEW SEASONAL CATALOGUE on 15th August, this Catalogue goes live on 1st September. AND you could pre-order these items at up to 30% discount!
You will also be able to pre-order from the NEW ANNUAL CATALOGUE from 1st September, this Catalogue goes live on 1st October
The Starter Kit is an amazing £99 for £130 worth of products plus a business pack worth £45.
Join my team and you will recieve a lovely welcome gift from me too!
If you would like an informal chat on being a Demonstrator then don't hesitate to contact me @ simplyfairies @yahoo.com.
Supplies used:
Stampin up French Foliage stamp set, Stampin up Tiny Tags, Ink pads and cardstock, More mustard, Cujan Craze, Not Quiet Navy, Soft Suede, Old Olive, Very Vanilla, Taffeta Ribbon, Not quite Navy, Soft Suede, Linen thread.