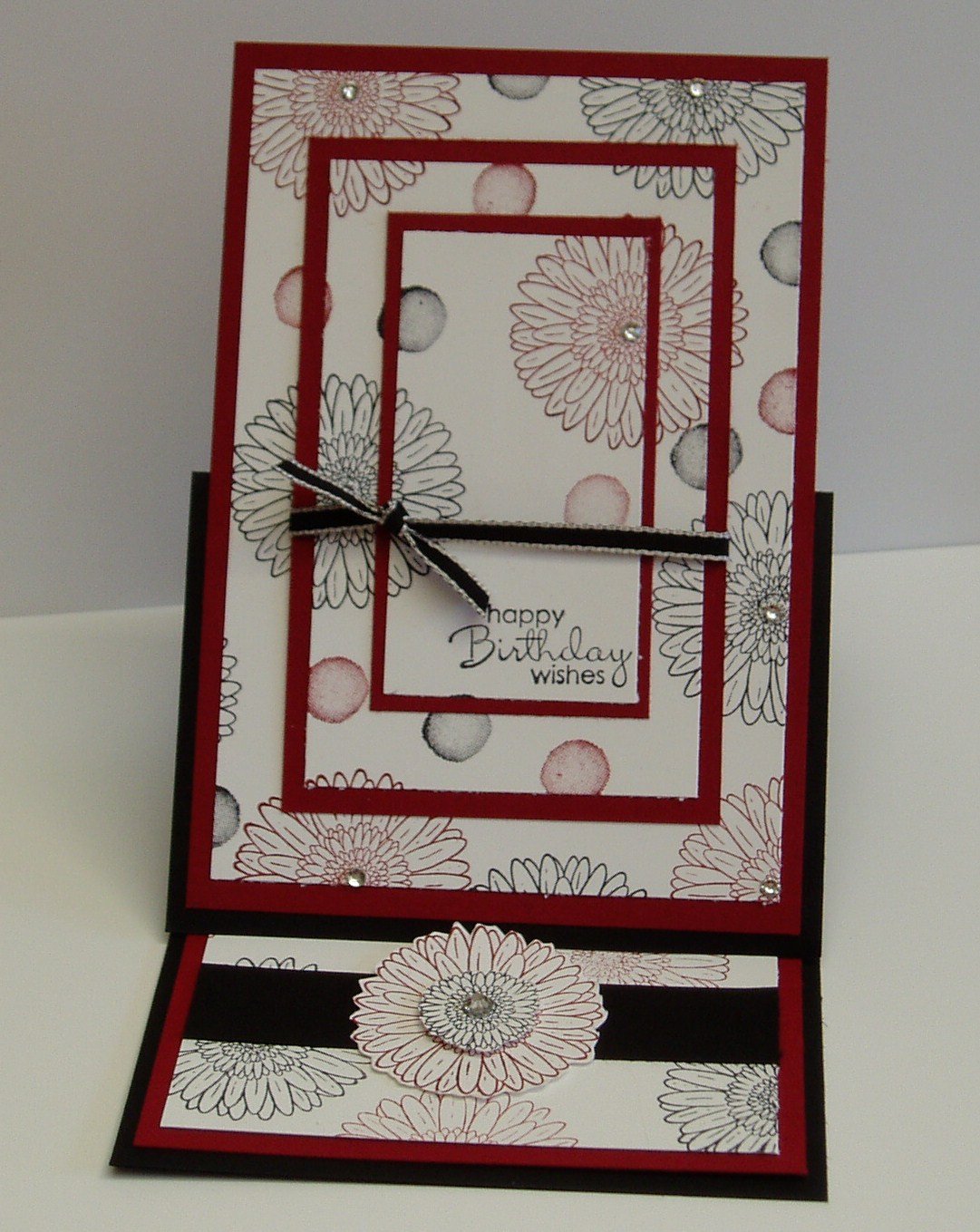 This weekend us demo's found out that Stampin ups incentive trip is a cruise for all global demo's to the Caribbean, How cool is that, Oh I would soooo love to go But I need more recruits and starter kit buyers, If any of my blog readers are thinking about Join Stampin up and wish to join my lovely team I would be ecstatic to have you, so please do get in touch I will be happy to chat with you about joining…
In the meantime I would like to share with you another triple time stamping creation, I promise there won't be many more, I wouldn't like to bore you!! There is another challenge over at Dynamic Duo's and using an upcoming stamp set you will be able to get your hands on very shortly and taking the colour ways that is the challenge, is called Black Tie Poppy Parade, Black and a neutral, which I chose Whisper White , I hope the ladies at DD don't mind, I didn't have Poppy Parade so I substituted it with Cherry Cobbler, it looks totally stunning don't you think!! Do pop over to the girls at Dynamic Duo's they are very talented…. Great inspiration ; ladies, I am sorry I can't leave a comment not sure why I am finding it difficult to leave comments lately, blogger just won't have it!!
Anyway back to the creation The stamp set is Reason to smile coupled with Petite pairs and a bit of bling and a splash of ribbon…..