Oh I wished, It has been just the coldest time hasn't it!!
Todays card is showing Five SU sneak peaks, yep you read this right Five, Oh I am soooo excited I can't tell you. I have earned lots of free exciting products this last couple of months I am abosolutely twitterpated I am….
SU have done it again with the most fabulous paper designs, great for male and female creations, The main image and sentiment are from LOTV, The flower image is one of the sneak peaks from SU and one of the sets I earned free, when I saw this image on fellow demos blogs from across the pond, I secretly wished it would fly its way over herer, Oh someone up there is taking notice of me sometimes, thankyou!!.. Again images are coloured using the marker pens with the blender pen for a softer watercoloured look, the beautiful scallopy embossed look is another exciting sneak peak. Oh yes and who could forget another colour in the ruffled ribbon selection….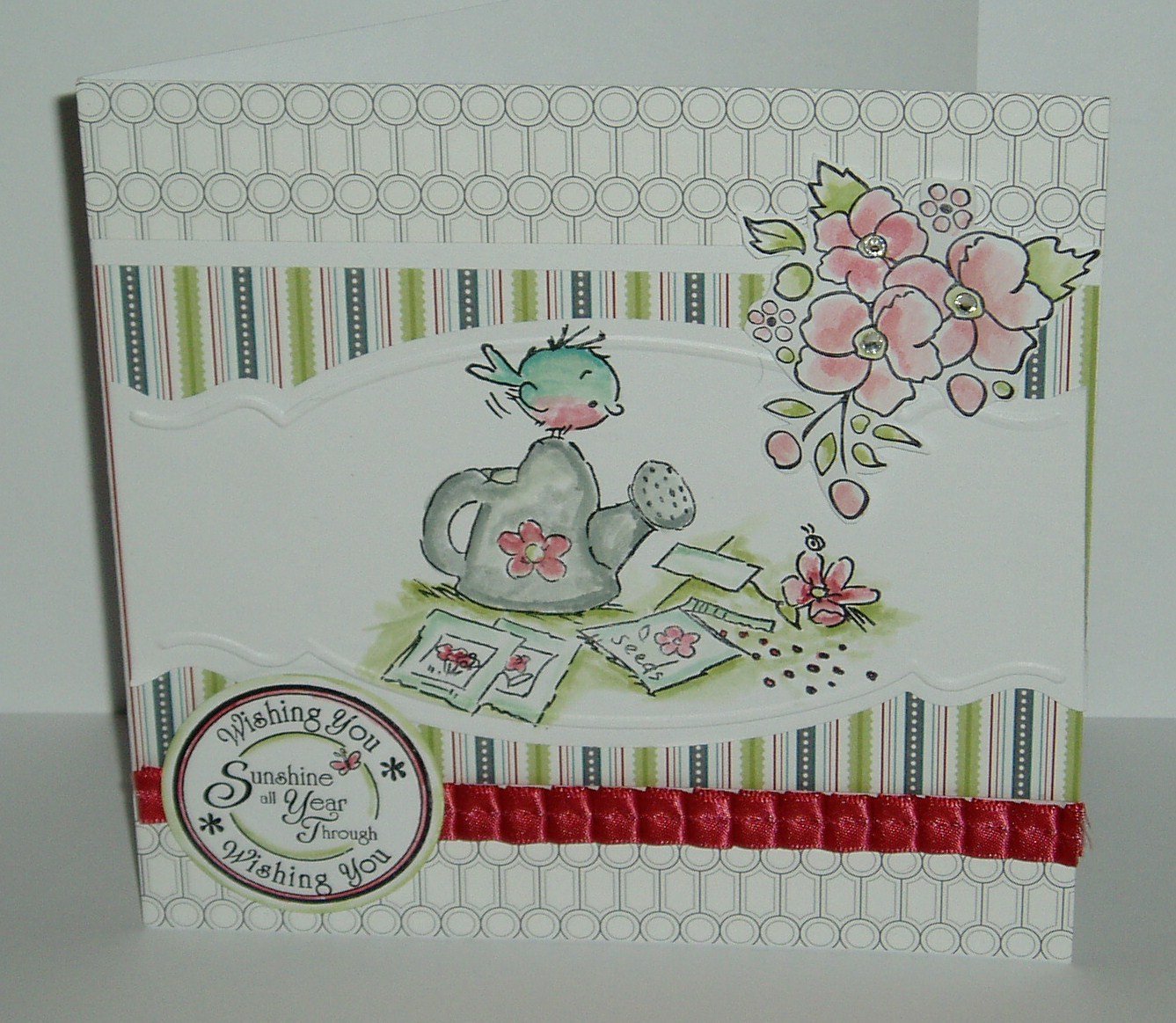 Well I am off now to make my many swaps with my freebies, I will show you when they are finished… I love swapping it's one of the best bits about Stampin up, lots of creations made by other crafters to enjoy!!