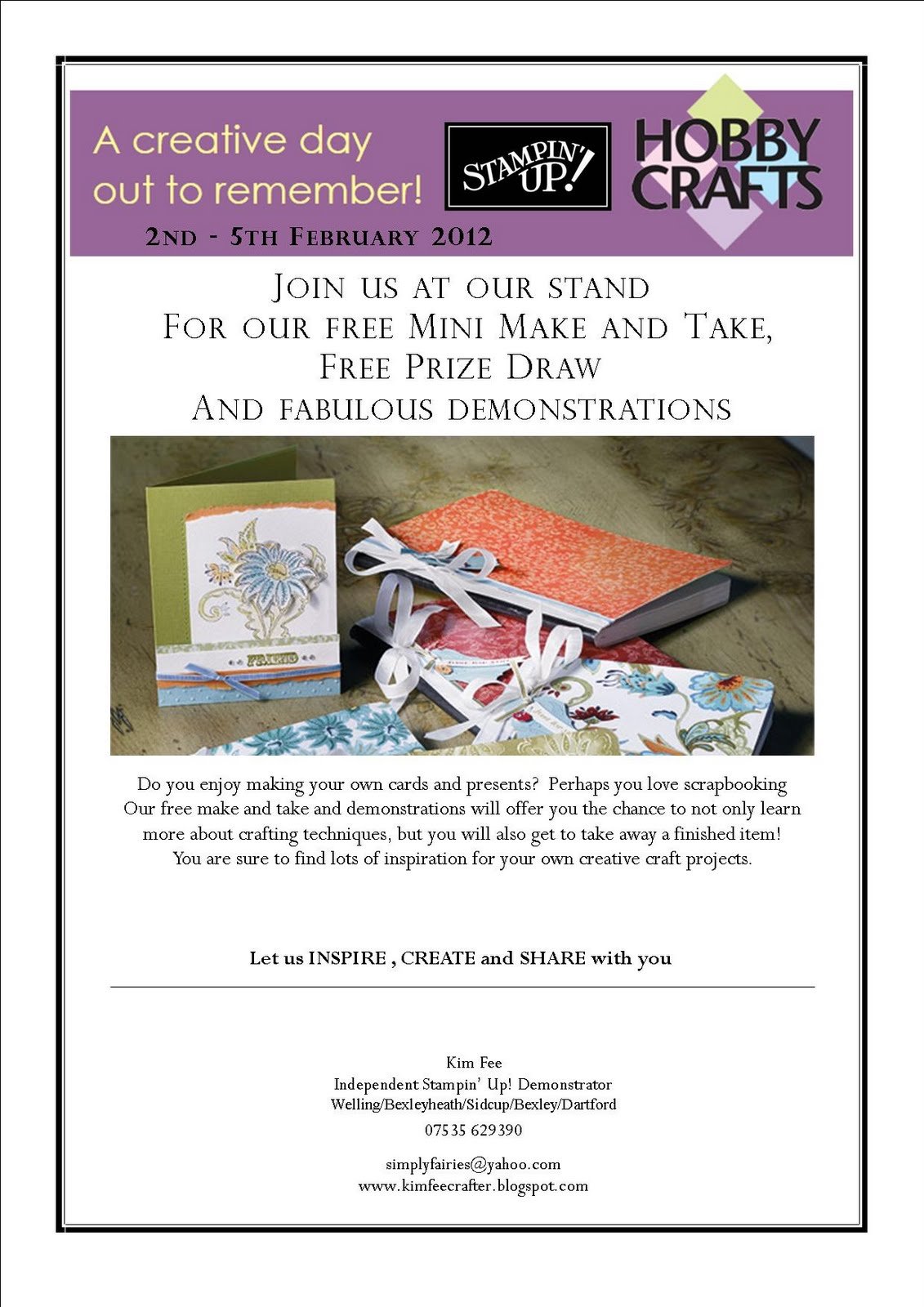 Hello again, wow I am like a bus aren't I , But I have sooo much to show and tell!!
How do you like my Flyer, it was designed by the lovely Elaine a fellow Stampin up Demo!
Isn't it windy today, it keeps trying to rain but the wind is so fierce it,s blowing it away thank God!! Be safe out there if you are venturing out…..
I have some cards again for you, using products I earnt't for free and WOW I earn't loads, ….
One of which was the new Spiced Cake suite, which includes gianormous Buttons, Fabric, DSP and the Stamp set to match, I use and DSP papers for these ones and incorperated other sets I got for free, The sentiment on the flower one comes from the new Cupcake set which has a matching Punch to!! woooohooooo!!! This set is included in the goody bag on the allday class event I am organising!! The numbers and Alpha's come from the Letter it Alpha set and Number it set!! Brilliant for male themed cards I think!! Also another freebies is the lush Glittery Brad, See I told you I earnt loads, oh it was Christmas alright in my house in December!! I used the Two tags die..(that one I bought!)..lol and the Modern label punch…
If you would like to earn plenty free products why not join my fabulous team, the starter kit it exceptional and can be customised to suit your tastes! Or if you would just like to take advantage of the magnificent discount of the kit by itself, then please do get in touch I would be more than happy to chat with you about it!The Joe card is for our Uncle, I hope he likes it!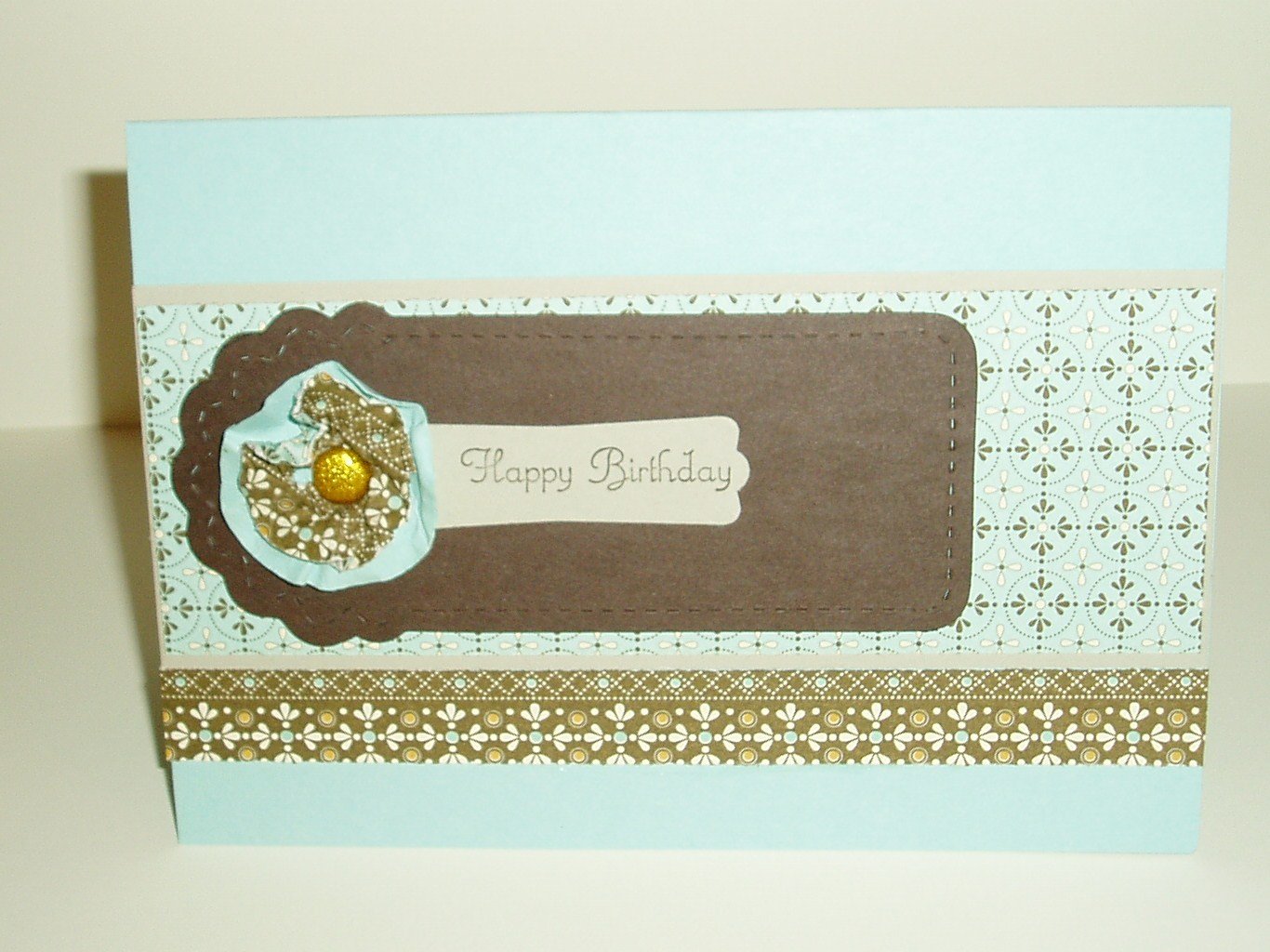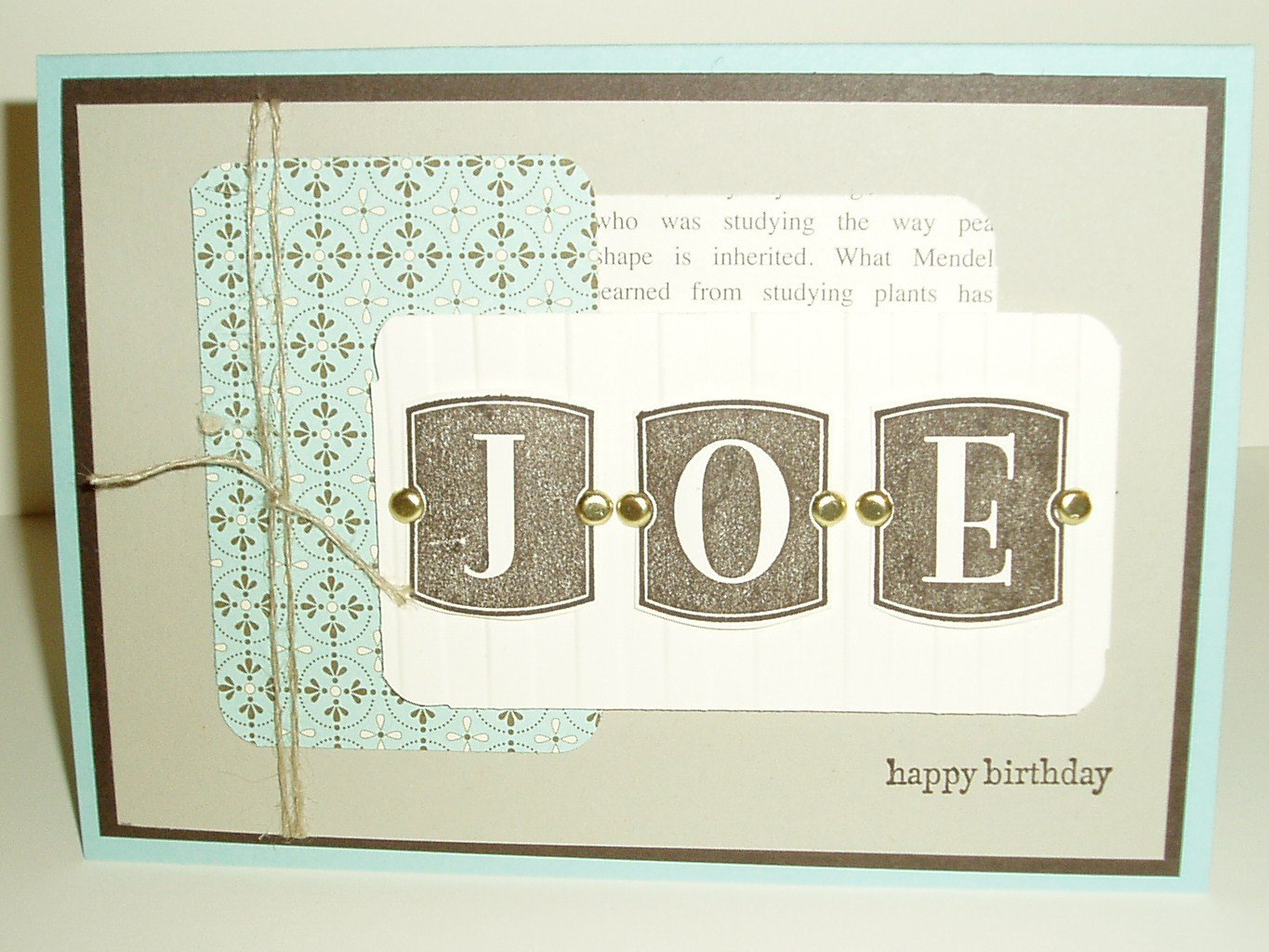 DON'T FORGET MY SPECIAL OFFER BELOW!
P.S Thanks to the lovely Monica, for proof reading my post…lol See I were soooo excited about the new mini, I am getting my Suites mixed up…lol It's spiced cake papers not Paisley…