Hello all, a Happy New yaer to you and yours, its been a lonnnnng time hasn't it!!
Well 2011 has not been a great year for me and mine it got better at the end , but I have to say 2012 is looking good!!
I have several things in the pipeline, I am organising an allday event here in welling, it's going to be fabulous!! Would you like to come?? Watch this space!!

Also I am organising and sharing a Stampin up stand at the VERY new Bluewater events centre in the heart of the Bluewater Shopping Mall from the 2nd of Feb till the 5th and its going to be fanastico!! The craft show is run by the ICHF people , they organise the NEC, at this show they also have on display the Beautiful costume from Downton Abbey, oh my I love that show don't you!!
We will have fabulous creations on show, and fabulous free make and take for you to enjoy, so please do come and see us there, we would be please to see you! a fabulous Door prize on offer too!
Right enough of that some creations for you to see from the New Mini, yes we have a NEW mini, as well as the one in April, oh my lovieness available for all!
In celebratory style I am offering 10% discount AND free postage on all orders over £20 from today and until the 12th of Jan!!
Onto the creations, I have used the My Friend stamp set, I have admired this set from afar, and my wish has come true, Stampin up have brought it to the UK market!! I have used all the stamps in this set on these cards, I used the Cujan craze , More Mustard and Very Vanilla colourways, I have cased one card, from my blog hopping, and the US demo used the lovely pool party and early Expresso colours it was wonderful….These cards were quick and easy and done in a flash!!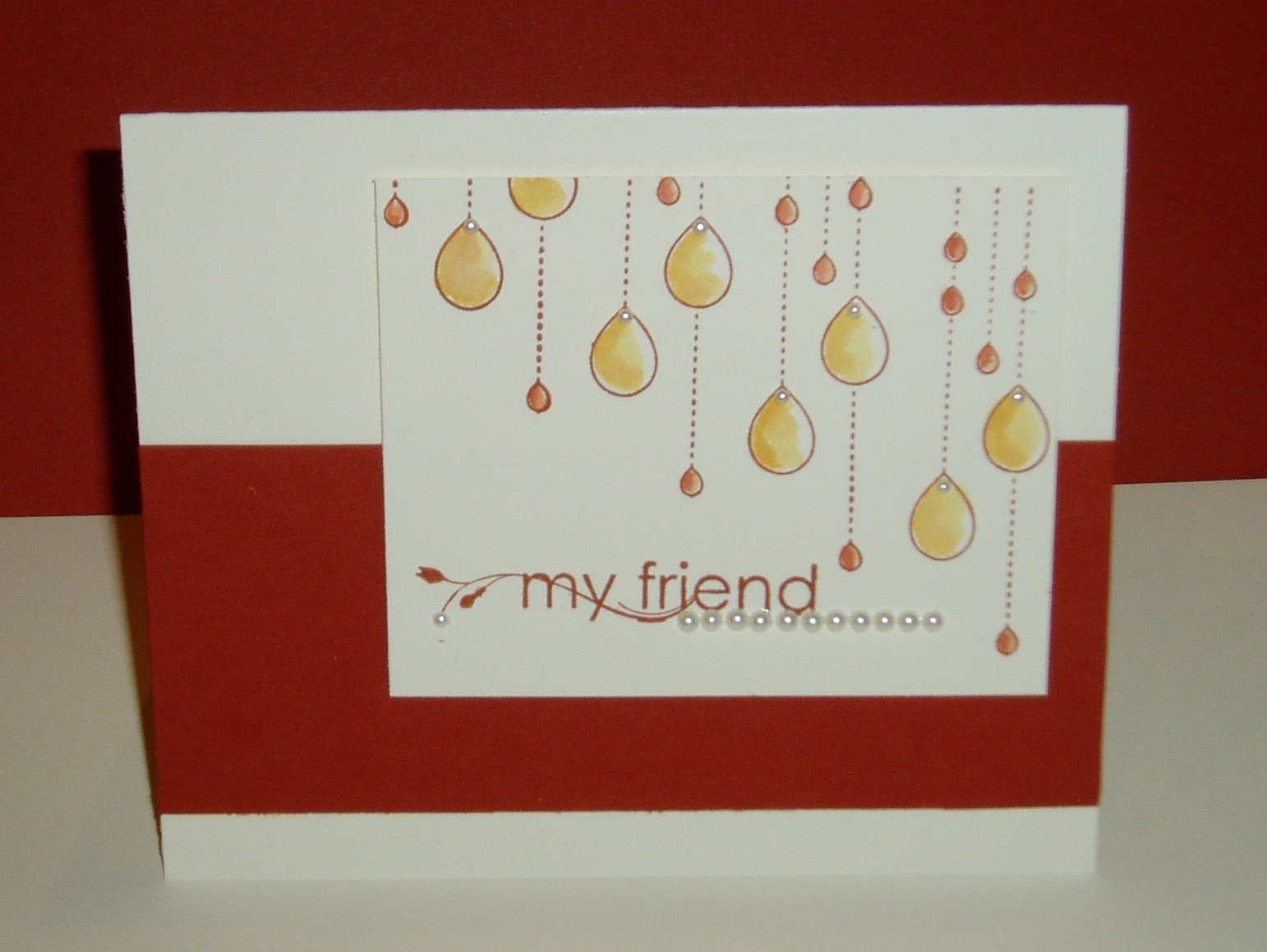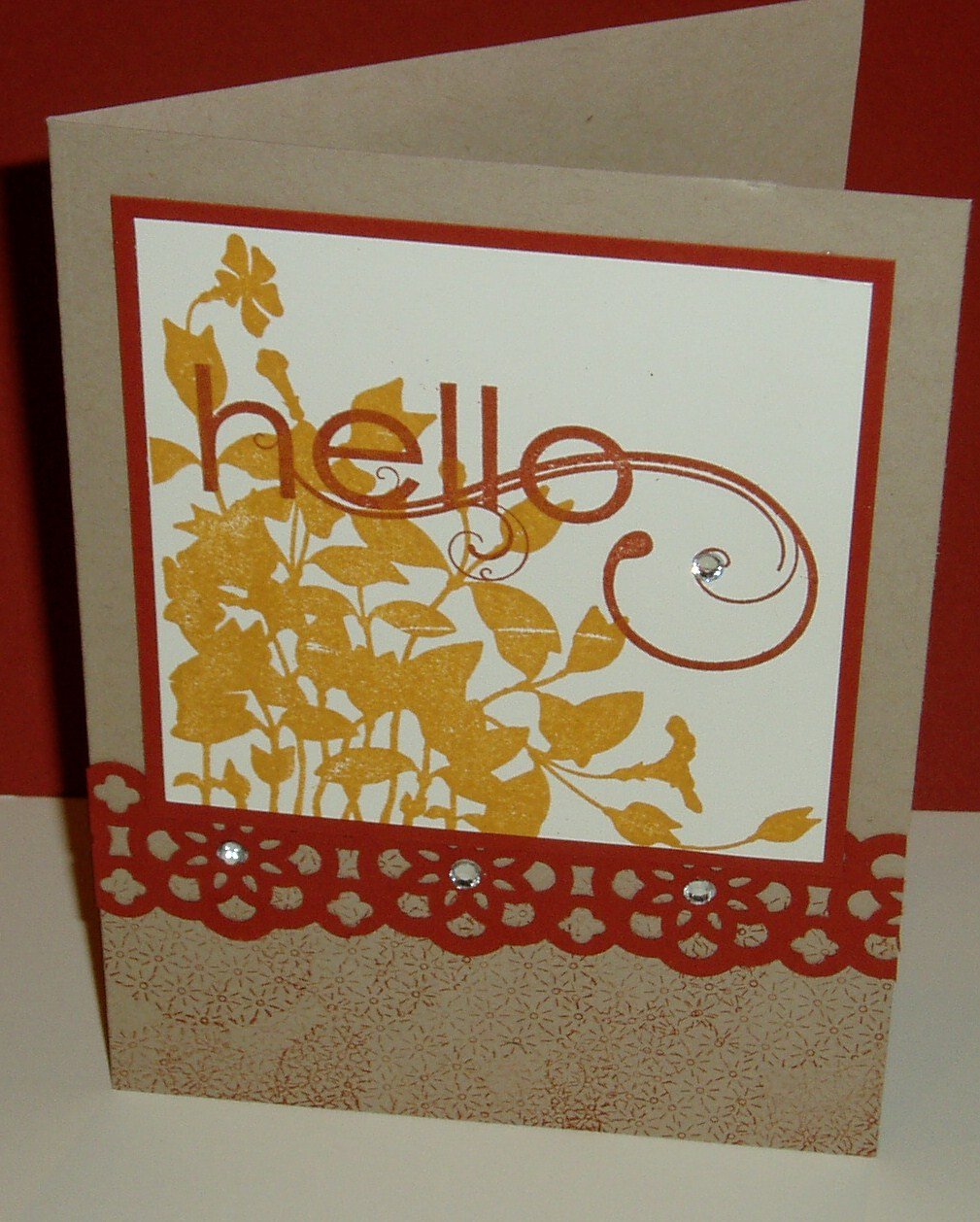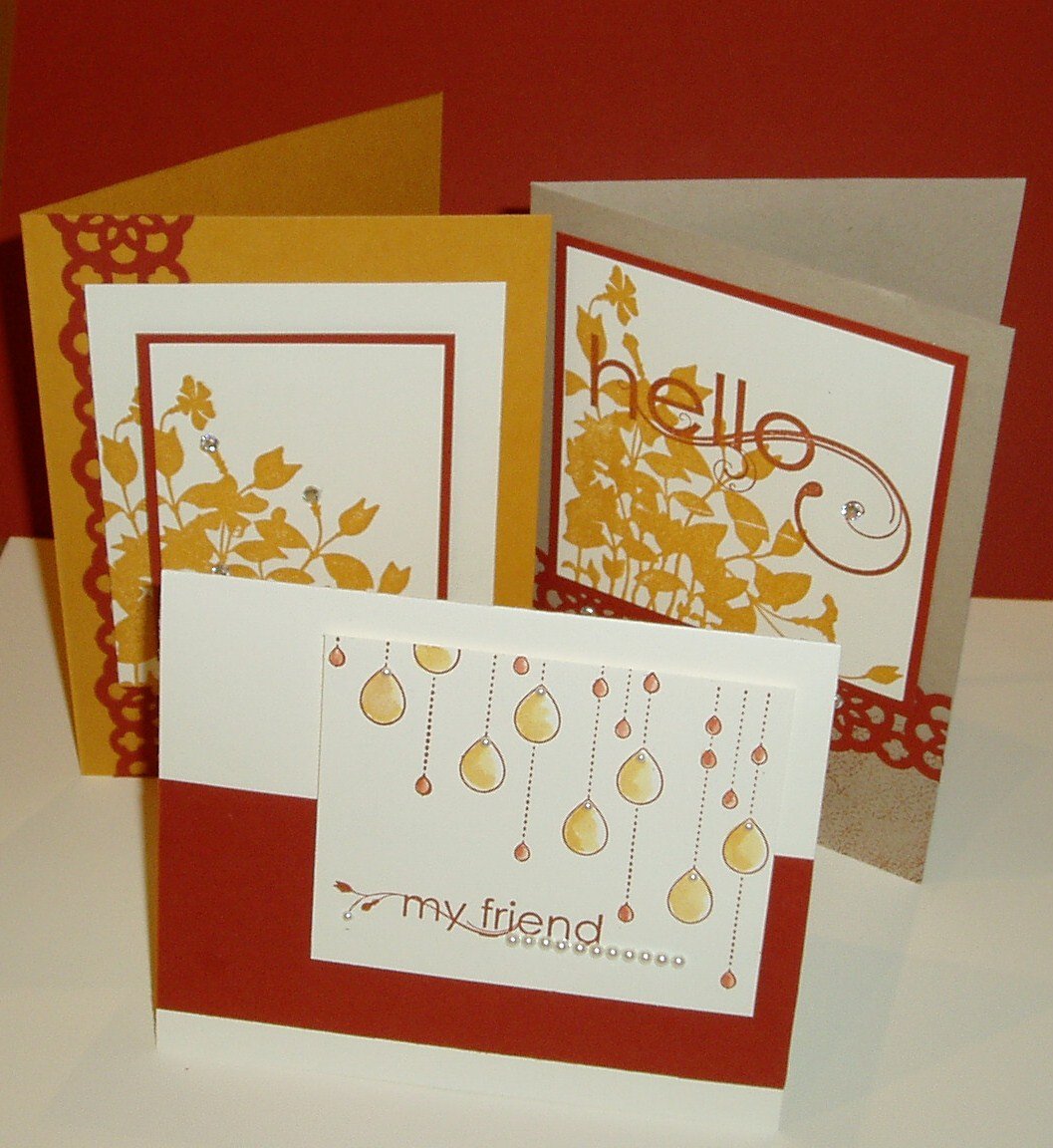 Right am off to have another play with all the goodies, I have earned for free from this mini catty!!, Oh I love Stampin up can you tell!! I love freeness too!1 Well who dont….
If you do why not contact me for a no pressure chat on signing up to be Rep and earm these wonderful free products yourself!!
Take care for now all, will be back soon Promise!!