Well what do you think of the new catty, fantablous isnt it.. well I have some loveliness for you, One is my Swap card with some talented ILWS Stampin up Demo's and one is my make n take card that we did at one of my workshop, My demo swap is a ramped up version of the make n take card, Using one of the Stunning Hostess sets called Simply soft available with your Hostess spends!
You may have pop by via Pat my fabulously creative downline and extremly funny friend blogHERE what fabulousness there dont you think…
I am entering my cards in this weeks Colour Throwdown.. You can see the challenge HERE
For the make and take, we made a small card a lovely size I think, we used three stamp sets, The hostess set, French Foliage (ohhh so glad this carried over) I think there might have been a mutany in our hands if it didn't ..lol and the sentiment and oval from Notably Ornate!and the gorgeous new border punch too!! What do you think??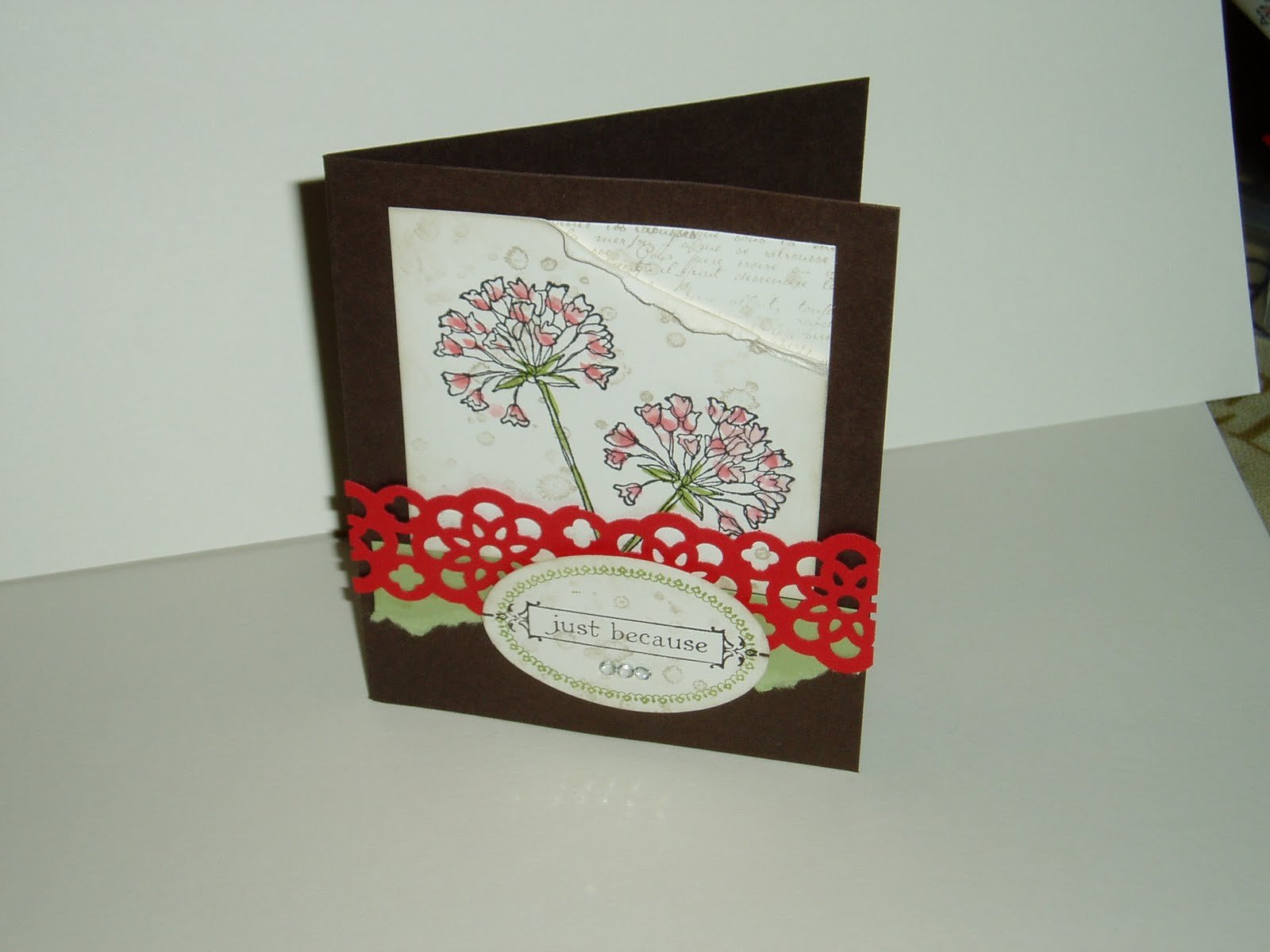 And here is the ramped up version that I have done for my Swaps!, I do hope the girls like it! They had to wait for mine, as we had an emergency in the Fee house this week, Paul is so very poorly and has now been admitted to hosptial…..
For this card I used the middle step card design from Splitcoast stampers and adjusted the measurements slghtly on the edges, I think I have done myself proud, I really love it, I used ink pads amd marker pens, new colours mixed with old, Calypso Coral, Lucky Limeade Poppy Parade and Early Expresso in replacement of Choc Chip in the challenge, I am sure Those talented bunch wont mind one bit!! Oh and a touch of crumbcake love it!

Oh and what do you think of this months special offer Stampin up are giving, Buy the starteer kit and get in colour ink pads and a selection of matching cardstock worth £27/28 absolutely FREE!! Now that does make the kit and absolute bargain…
If you are thinking of signing up please do get in touch for a NO PRESSURE chat, I would be absolutely delighted to have you on board… You will also get a welcome to my team kit from me too!
Now dont forget to continue on the blog hop to Caroline HERE and her fabulous creations…