Wow nothing in months and then 3 in a go, I feel like a bus!
Today I am showing as promised , My swap that I made for our stampin stars training event… Also a fabulous gift package that was inspired by Jenni Pauli a French demo whose creations I adore, I received a fabulous swap from Jenni and fun bright colours abd cased this for my demo using the clearly for you seet and the matching colours of my cards, the label I cased and just used different colourways using the Four framwes set and the sentiments are from the Hello you set , the band I used the background stamp from the C4U set, and the pillow box was cut twice and joined together using the band to cover the join, isn't it fab!…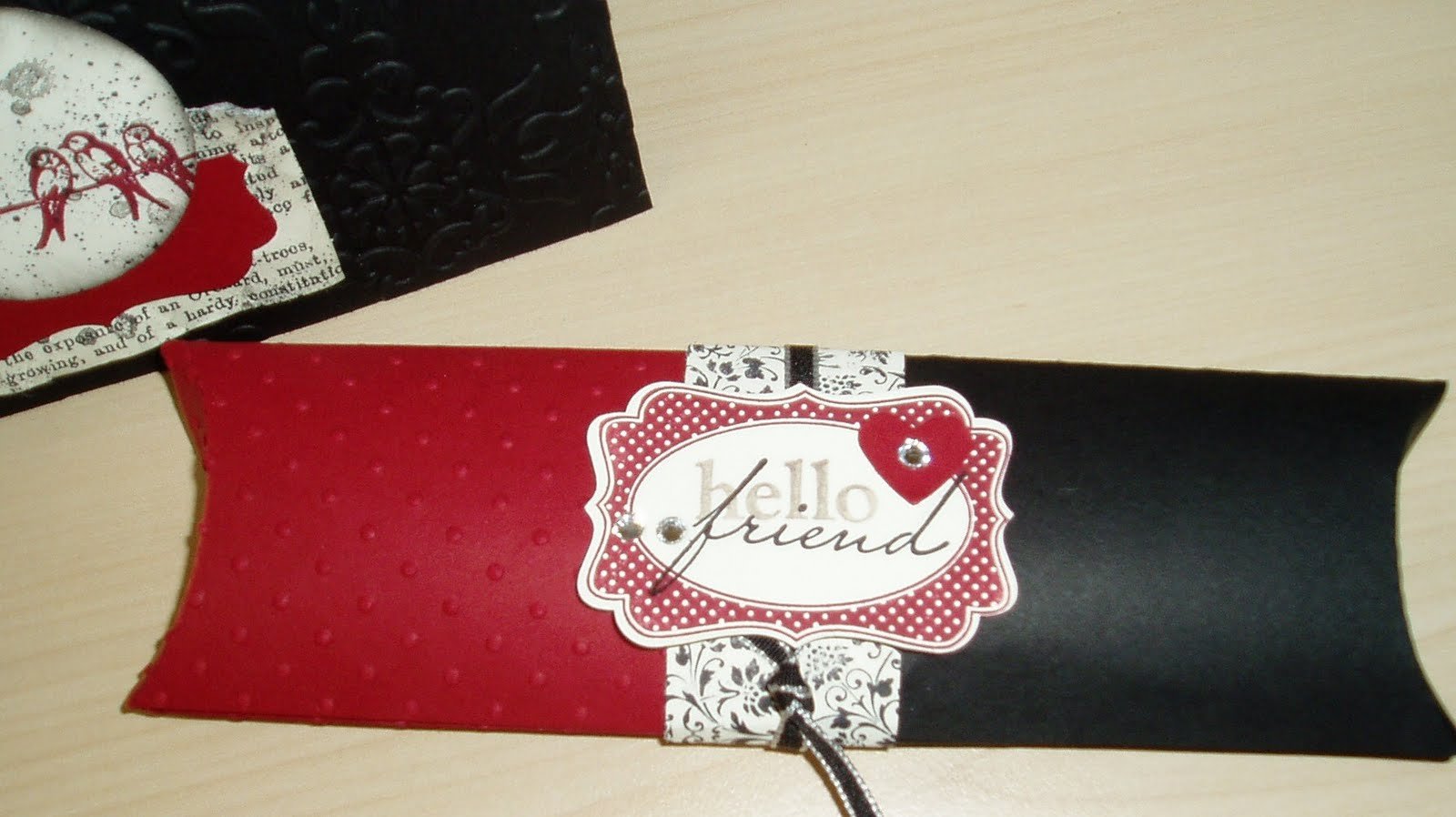 The swap card I used the left over for the card blank, run that through the bigshot using the Vintage wallpaper, LURVE this folder…. can ya tell…
I used the newsprint DSP spritz it and stamped the splurge design from the French Foliage set in the mini, a must have stamp in itself that one!, scrunched the paper up tore a bit off and adhered to the card blank, I also used the splurge stamp, not sure if its called that but thats what it reminds me off, on the circle, I inked it up stamped it off twice and then stamped the circle image, i love the effect, I matted the circle on the Decorative Label punch out which I cut in half attached using stick pads and then finished off with one of those ultra sparkily Stampin up Basic Rhinestone, why they are called that when they are anything but basic I will never know!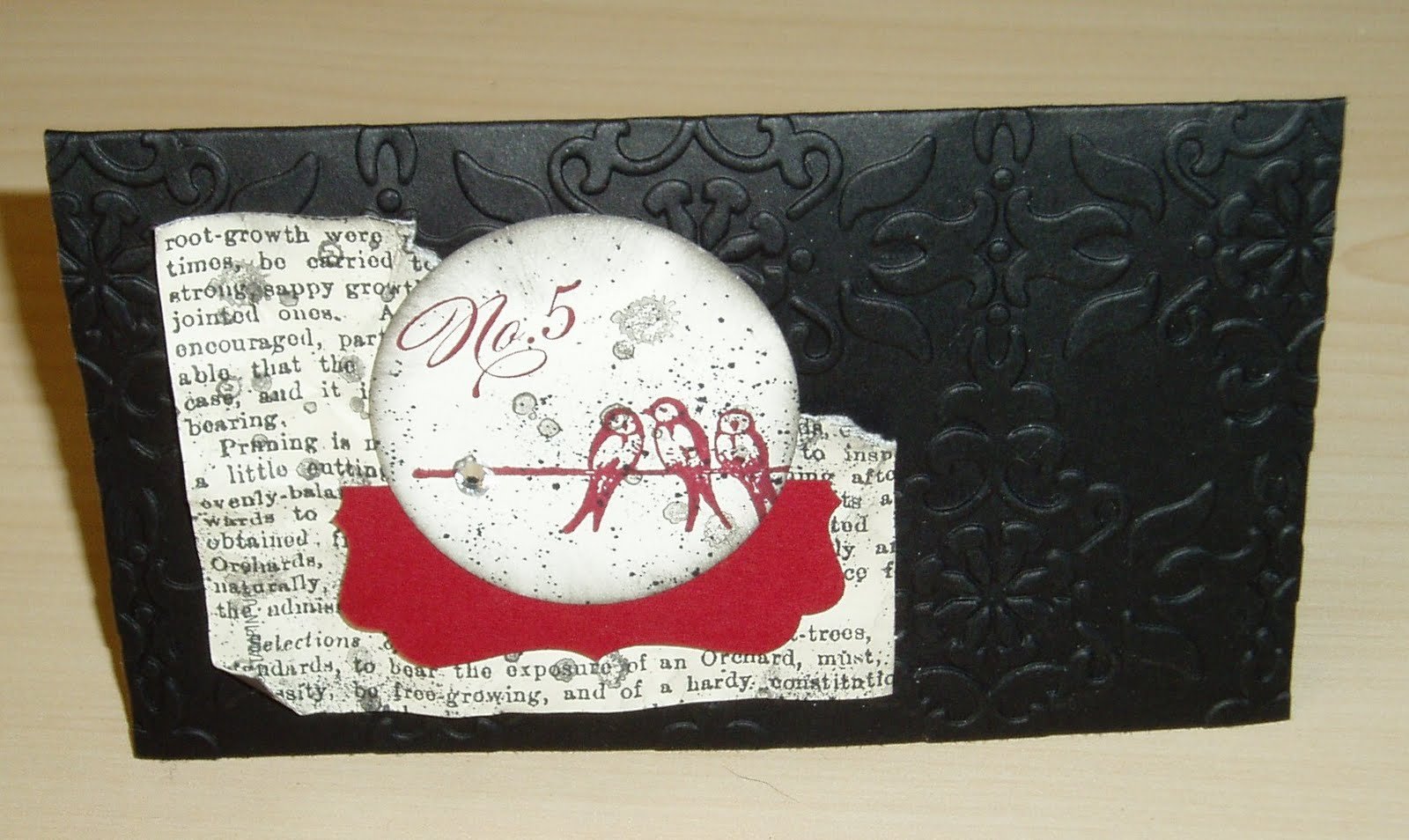 I kinda fell in love with this card and hope that my fellow demos did too!… I was norty as I ran out of time to finish them at home so I did all the componants at home and I put them together whilst Natalie did her business talk… tee hee!!
I hope you like them all as much as I do….