I don't know about you but at the moment I am in need of both these….. I am lucky in that I have wonderful friends and family that give me these traits all the time, They say what don't kill you makes you stronger and at the moment I feel I am running on spinach and loads of it….
One of my good friends is walking the walk tonight and I wish her and her companions on this walk the very best, Please keep safe out there Chrissy…. I shall text you whilst you are walking…
Today at Natalies training, I was asked to do some workshop wows, and I chose things to do with punches, but also wanted to use the beautiful Charity stamp set we at Stampin up have, Called as the title says Strength & Hope, I used colours other than the usual Pinks…. Pear pizzaz and Early expresso… The spooky thing about this is that we did not consult each other on what stamp set we were using, so therefore the whole day centered around this set and what fabulousness we created inbetween business talk and wows and of course Swappimg, we had new memebers to the team join us today it was lovely to meet them all, and the gorgeous swaps I came back with were fab….
In this card I used a techinque that I saw on stamping t's blog and it really did get a wow, Using the scallop punch, crop a dile and little strips of cardstock as well as the ribbon.. ,….. This is one of the cards that I did for my wow's….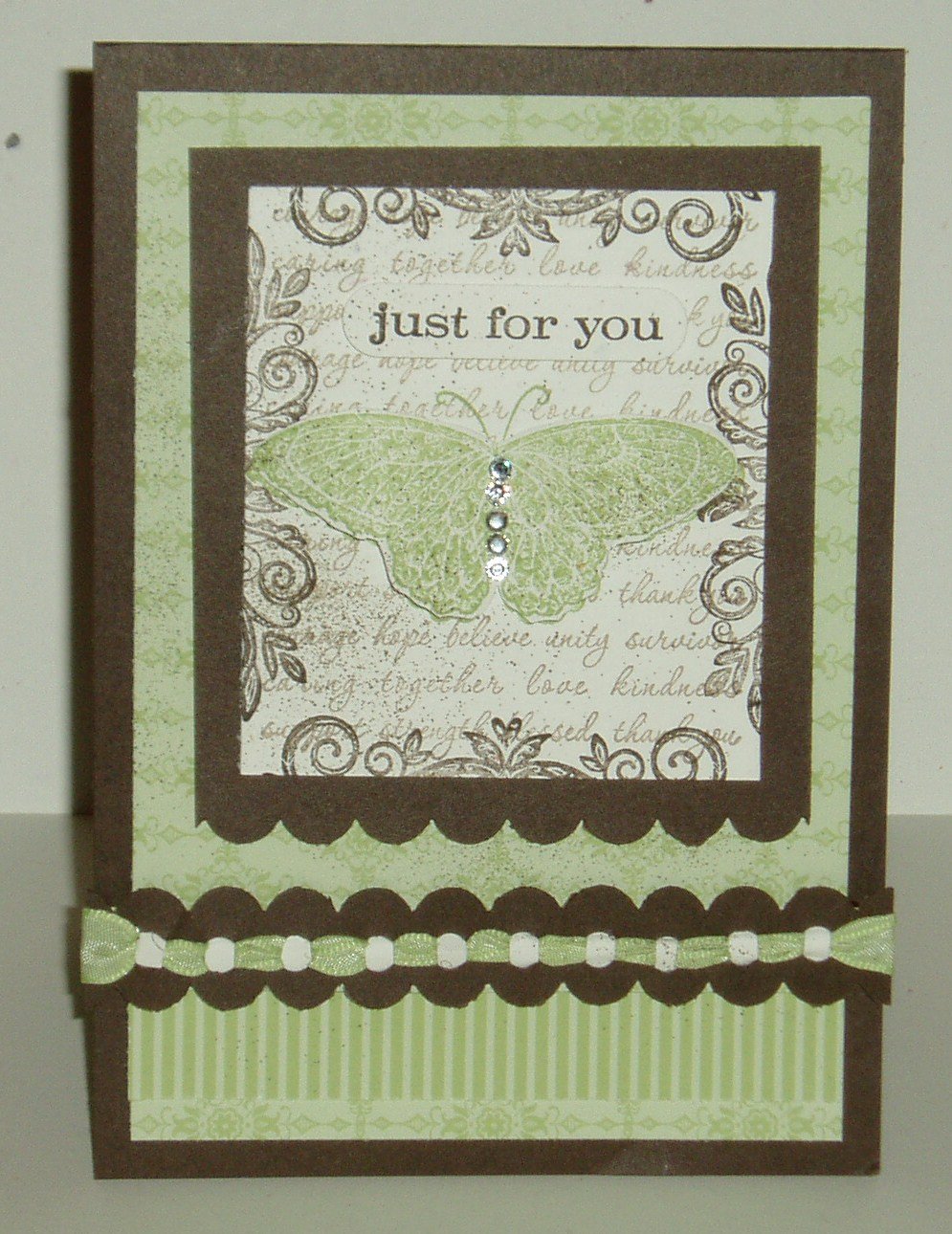 I dedicate this card to my lovely Chrissie….
I hope you Like……..