Welcome to the Stampin up mini catalogue ILWS BLOG HOP!
Been as busy as a bee here, running around like a headless chicken and feeling like i am gonna meet myself on the way back! I shall tell you all later but for now, lets get going on this fabulous blog hop of super duper goodies from our new mini catalogue…
I am in group 2 of the blog hop and you would have come to me from the lovely Alex HERE
My creations are quick and simple, and might I add all freebies that I have earned in my demoship, after promoting to Silver 2 status I got to pick £150 worth of products, just intime for the new mini and Sizzix goddies , yaaahooo…. How fabulous is that!
I used for my first card the lovely and thick Cardstock vellum, and the Elegant Bouquet embossing folder EXCLUSIVE to Stampin up, coloured the stems using Pear pizzazz marker pen, tied Pear Pizzaz Poly Ribbon and finished with the basic pearls, Oh yes and not to forget the fabbi sizzlits dies lots of tags, the sentiment is from Sincere Salutations and inked up with marker pen Pear Pizzaz….. A beautiful effect yet simple and quick…
My second card is using the fabulous Plane and simple Stamp set whihc I also earned free during Sale a bration, WOW how cool is that, CONTACT ME if you too would like to earn fabulous freebies! This card was a total case from the internet,at this moment in time I can not think whose fabulous design it is, but i will endevour to find out and give them credit…. I loved it as soon as I saw it….. This card also uses one of the new embossing folders Square Lattice again EXCLUSIVE to Stampin up, The colours used are Cujan Craze, Basic Grey, Very Vanilla and Basic Black, Word Window and Modern Label punches….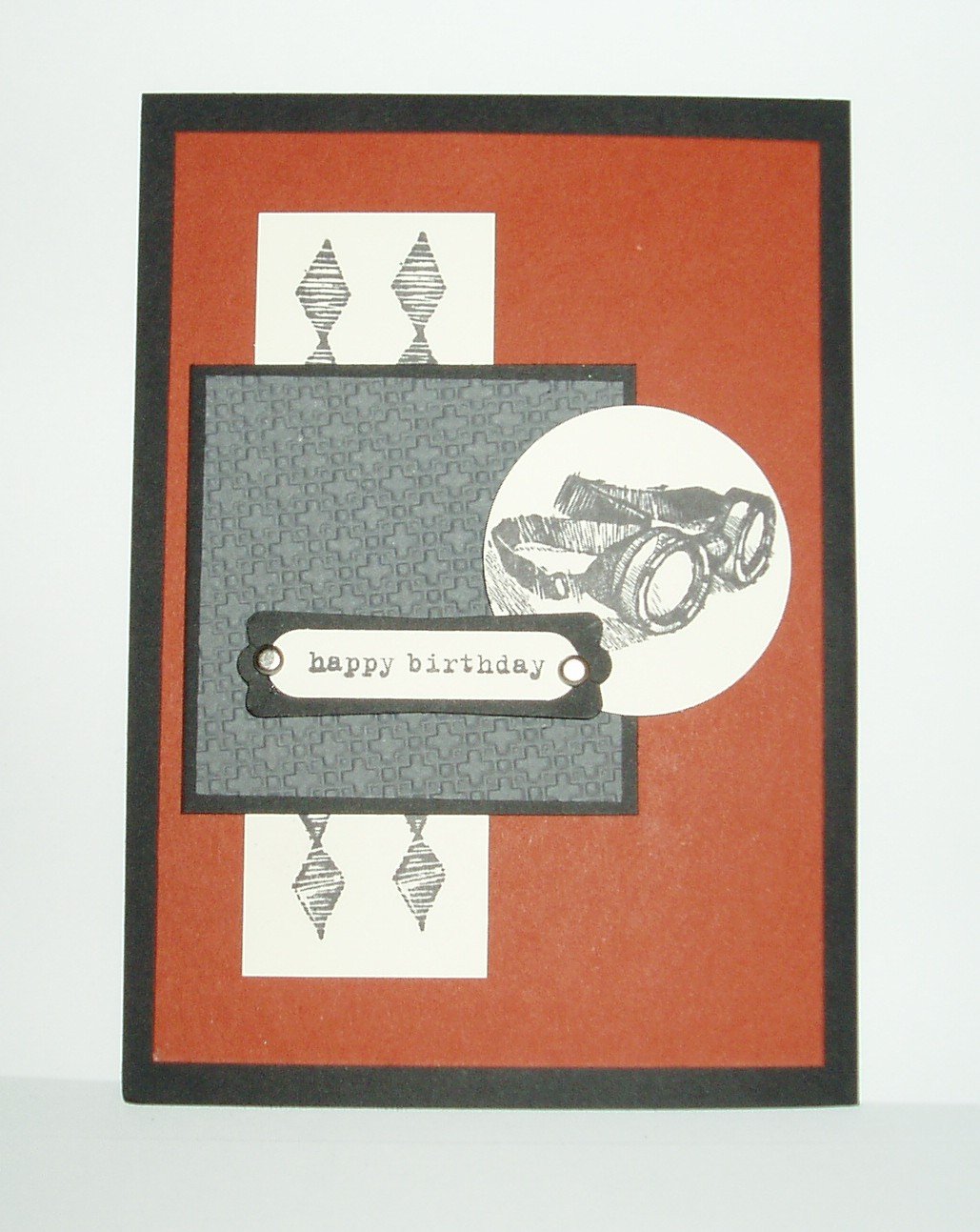 To continue the blog hop from me do pop over to the lovely Michelle HERE for more creations..
Do pop back tommorrow for some more creations, I have a fair few to share with you!