Feeling a littlie cutsie today, I decided to make a slider card, having wanting to make one for just the longest time, I popped onto you tube and came across beate johns video, i so love her tutorials, you can also find a written one on splitcoast stampers…
I used the utterly gorgeous Sweet and sour Stampin up design papers, just lush the feel of them is gorgeous, raised embossed, just beautiful, and matching cardstock too , Pumpkin pie and rose red,Very Vanilla with a touch of certainly celery in the ribbon…. Stampin onto the CC cardstock and coloured with Stampin up watercolour crayons…..
I used a girlie from MFT stamps bloomin good day, I used the sweet n sour for her dress and it look sooooo cute…..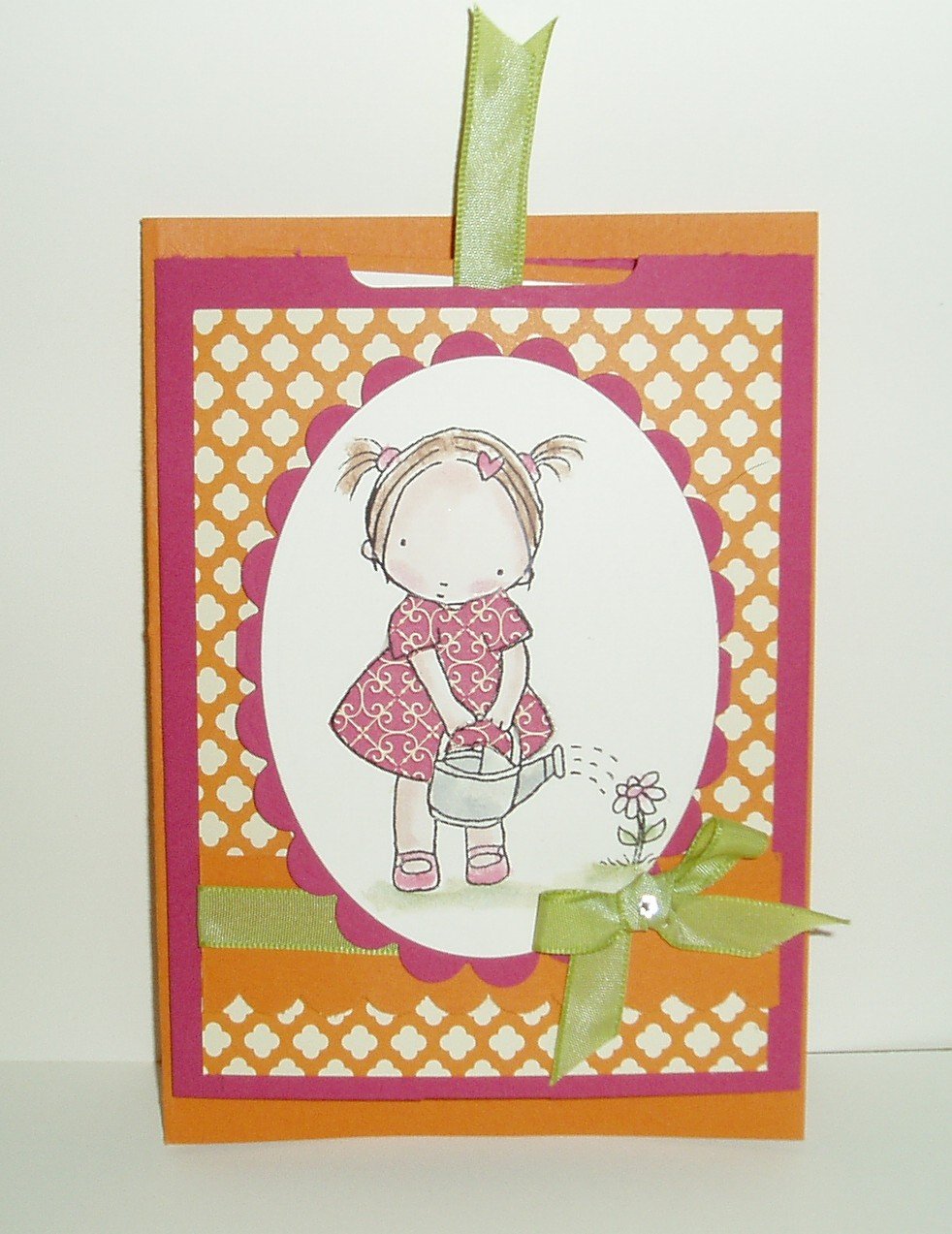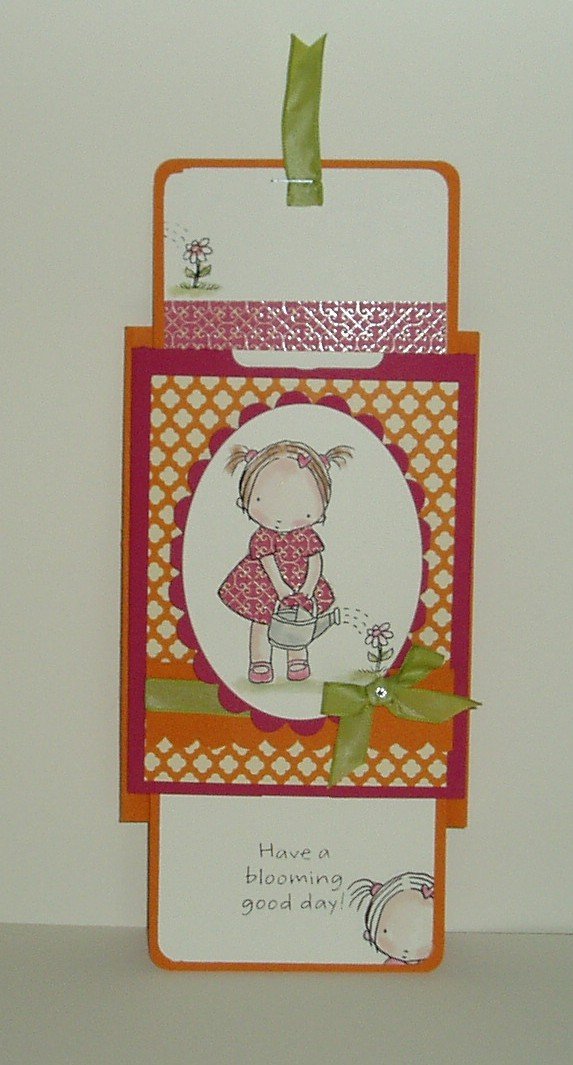 The smaller card is a card blank by Craftwork cards, and i stamped directly onto it and used Stampin up watercolour crayons to colour…
hope you enjoyed, off now to get ready for footie at Chelsea! Brrrrrrr!!!! I shall take a fleece blanket with me it's just toooooo cold!